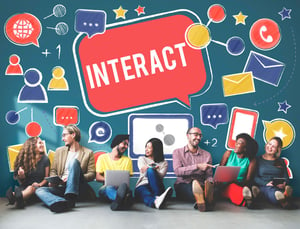 Ten years ago, the jury was still out on social media. Many business owners still considered it a passing fad, a trend. They saw it as nothing more than a channel for young kids to stay in contact with their friends and share memes. They didn't see it as a critical business tool.
But study after study and statistic after statistic have proven social media is a highly effective business tool that can—and should—be used by companies worldwide. Still asking, "Why is social media so important?" Keep reading to find out!
Increase Brand Awareness
For small businesses and start-ups in particular, increasing brand awareness is a top priority. After all, if no one knows your brand exists, no one will buy from you.
Social media can make it easier than ever for you to get your brand out into the world, in front of the right audience, and in front of more people. Getting people familiar with your brand can keep you top of mind and significantly improve the viability of your new or small business.
Drive Traffic to Your Website
To generate sales from your inbound marketing strategy, you first need to drive visitors to your website, where you can then capture their contact information and convert them into leads.
Social media gives you an excellent platform to drive targeted traffic to your website. It's a platform on which you can share your new products, your discounts, your deals, your expertise, and your insights with your audience. The point?To entice them to click on a link and be redirected to your website to learn more, to sign up, to buy, or to otherwise engage with your brand.And that's just one of the answers to the question: why is social media so important?
Widen Your Reach
In business, there are endless marketing strategies you can use to increase you brand awareness and market your products or services. However, many of those strategies only offer limited reach. Only certain people will see a TV commercial on the right channel at the right time.Only certain people driving down a specific road will see a billboard. Only those whose addresses you have will receive your direct mail brochure.
Social media, on the other hand, can offer you the potential to reach the two billion people who are currently active on sites like Facebook, Twitter, and LinkedIn. Using social media in business can widen your reach beyond your wildest dreams.
Improving Your SEO Efforts
Because search engines like Google understand the power of social media for business, they've started including social signals in their SEO algorithms. That means the more active and engaged on social media you are, and the more people engage with you, the higher you can be ranked on search engine result pages for specific keywords. This, in turn, will allow you to generate new business at a faster rate.
Learn from Your Customers
Want to know your audience's pain points or challenges? Want to hear the good and the bad about your company? Want to know who is most likely to buy your products? This valuable information and so much more can be found on social media.
You can use channels like Twitter and Facebook for social listening, in which you can learn more about your buyer personas and what people are saying about your brand, which can allow you to make better business decisions.
Building Relationships
Why is social media so important today? In the past, consumers cared more about price than anything else. But today, they want to build actual relationships with the brands they buy from. They don't see their purchases as transactional processes. And they don't want to be treated like numbers.
Social media can help you adapt to these new buyer behaviours. It gives you the opportunity to have two-way conversations with your leads, prospects, and customers, to get their feedback, and to make them feel cared for. Building relationships with your audience and making new connections via social media will only improve your business.
The list of answers to the question "Why is social media so important?" goes on and on. Hopefully, these top benefits of social media for business have convinced you of its importance in business today.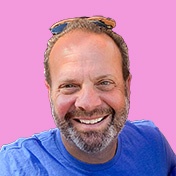 Mike Lieberman, CEO and Chief Revenue Scientist
Mike is the CEO and Chief Revenue Scientist at Square 2. He is passionate about helping people turn their ordinary businesses into businesses people talk about. For more than 25 years, Mike has been working hand-in-hand with CEOs and marketing and sales executives to help them create strategic revenue growth plans, compelling marketing strategies and remarkable sales processes that shorten the sales cycle and increase close rates.