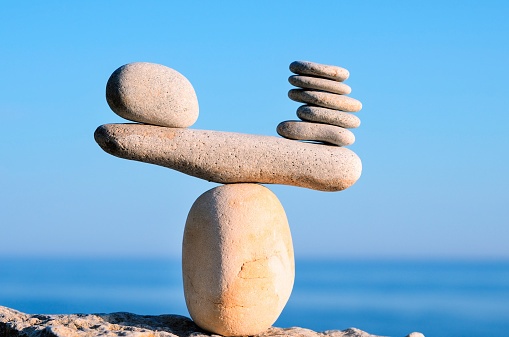 All Websites Are Not Created Equally; Learn What You Should Be Asking For In Your Next Website Design Project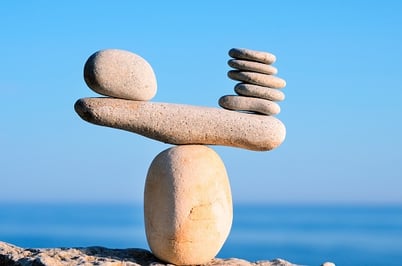 I love answering common questions with the blog articles we write. This is one of the most common questions and one of the most misunderstood areas of marketing on the planet. How can you get a website proposal for $5,000 from one company and $50,000 from another company for the same website design and development project? The answer is simple when you unpack the project.
It's rarely an apples-to-apples comparison. I know it seems simple. You need a 20-page website with no fancy features or functionality. Maybe you want your current site migrated to HubSpot, maybe you have 100 blog articles that also need to be moved over to the new site and maybe you have a handful of nice-to-have features that you've always wanted, like a site-wide search feature or a new FAQ page. Nothing too complex. Of course, you want the site responsive so it works well and looks great on all mobile devices, but that's standard these days.
Here's why this is more complicated than you might expect.
All Websites Are NOT Created Equally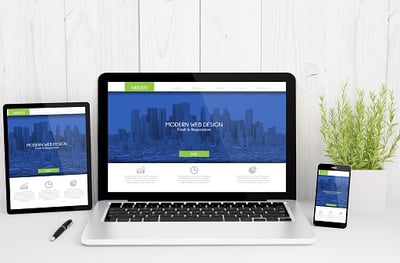 Think about your car. A car is more than four wheels and an engine. You can buy a $200,000 car or a $10,000 car, and both get you from point A to point B. But you have certain features, functions and expectations from your car, and that dictates whether you buy the $200,000 car or the $10,000 car. For example, you might want a GPS system, satellite radio and custom leather seats.
That's going to cost you more. Safety might be important to you, so you also want anti-lock brakes, parking assist, the driver alert system and extra airbags. Again, that's going to cost you more, but you might value those items and not mind paying for them. They're important to you. They're need-to-have items.
You may have certain goals and objectives associated with your car purchase. For example, you want to be safe, you want to look like you're successful, you want to impress your friends, you spend a lot of time in the car so you want to be entertained and you want to be comfortable when you're driving it. These goals and objectives impact your decision around investment levels. If all you needed was a vehicle to get you from point A to point B, you'd be willing to invest much less.
The same is going to play out in your website project. We could create a simple 20-page site using templates, the copy you have on your site now and no concern about whether the site ranks for keywords. We could create an electronic brochure. You'd have a new website and it would look good, but would it achieve your goals? Would it meet your expectations? It would be a bare-bones site. It would get you from point A to point B.
But if you wanted your site to be ranked on Google, to generate leads for your business, to tell a compelling, disruptive and emotional story, to give visitors a remarkable experience, to be highly responsive to their devices and to provide you the analytics necessary to continually improve your marketing performance, you might need to invest more than you thought.
Just for the record, this is what you should be thinking. Your website is a strategic corporate asset that requires an investment not once but every month. You want a strategic partner to build this corporate asset with the goal of using it to drive leads, not check off a box. A partner that helps you build that kind of site won't be doing it for a few thousand dollars. This kind of partner is going to do it the right way, helping you understand where the money is going and explaining why it's important that specific aspects of the site design are done well.
All Website Design And Development Shops Are NOT Created Equally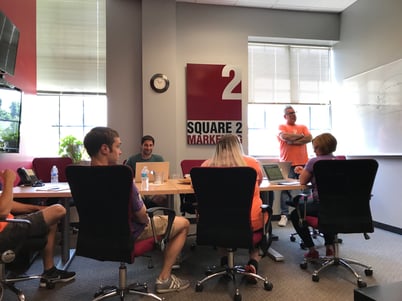 Now that you've aligned your website goals with your website investment and expectation of the website project, everything is about to get a little muddier. You're probably going to need a website design and development agency to help you build this strategic corporate lead-generating asset. Not all agencies are created equally when it comes to these services.
In fact, I'd advise you to shy away from website-only shops and instead look for marketing firms that understand the surrounding support services mentioned briefly above. You want your agency to be good at search, content marketing, lead nurturing, marketing messaging, story creation and marketing strategy. Yes, your firm needs to design and build a great website, but it also needs to be great at the other stuff, too.
Most agencies will tell you they're good at all that, so you need to know how to look under the covers and investigate thoroughly. Ask about ranking results, conversion results, lead results, revenue results and even site stats like bounce rate, average page views and time on site. While every company is different and has different levels of performance around these stats, you want your agency to be highly comfortable with data.
One other point: I can't emphasize enough how important your website is to your entire revenue generation effort. With that in mind, would you pick the cheapest doctor for your surgery? Would you pick the cheapest attorney to handle your legal challenges? Would you pick the cheapest accountant to get you out of a tax pickle? Of course not. Don't pick the cheapest website provider. Instead, pick the smartest provider and the one that's going to build you a site that helps drive revenue.
All Proposals For Website Design And Development Are NOT Created Equally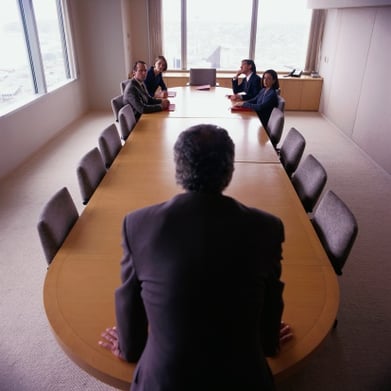 As you're evaluating your website, you'll be looking at proposals from website agencies. These are not going to help much. They'll be incomplete, have different price points and be filled with lingo. Rarely are they focused on what really matters — results.
Find the agency you like first, then deal with the proposal. Don't ask for six proposals from six different agencies that you barely know and then compare their proposals. This is the way to get the wrong business outcomes. Instead, interview the agencies, ask them a lot of questions and get comfortable with one or two that you really like, really trust and have the smartest people you've met. Smart people get results.
Ask to meet the people who will be working on your site. Ask them about their challenges and successes working with other clients. Find out if they rely on offshore development. This might not be a red flag, but it might be something you're concerned about, either ethically because you prefer to keep work here in North America or from an efficiency perspective because communication challenges are common when offshore resources get involved.
Ask about delivery methodology, specifically Agile. You should be looking for an agency that prefers to deliver a smaller site sooner and then add features and pages to that site over time. You may chose to keep the site offline until it's done, but you want a partner that knows how to deliver in this manner.
Most importantly, you want a partner that is going to deliver more than a website. You want a revenue generation tool, a site that gets ranked, converts visitors and creates an experience for all types of visitors. Your partner should work with you, and over time evaluate the performance of the site, optimize that performance and contribute to your business goals. Look for partners, not vendors.
Square 2 Marketing – Innovating Marketing And Sales To Match Today's Buyer Behavior!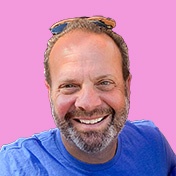 Mike Lieberman, CEO and Chief Revenue Scientist
Mike is the CEO and Chief Revenue Scientist at Square 2. He is passionate about helping people turn their ordinary businesses into businesses people talk about. For more than 25 years, Mike has been working hand-in-hand with CEOs and marketing and sales executives to help them create strategic revenue growth plans, compelling marketing strategies and remarkable sales processes that shorten the sales cycle and increase close rates.