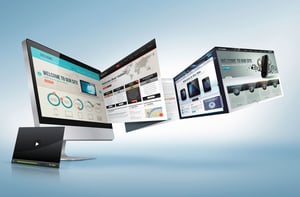 "Why is a landing page important?" We hear this question quite often. Many marketers just don't understand why they have to create a multitude of separate and distinct landing pages instead of just sending everyone to their website's home page.
Though creating landing pages might seem like it's unnecessary extra work, it matters. Actually, it's really, really important to your marketing efforts.
So for all of you asking "why is a landing page important?" we're here to explain its necessity in marketing today.
What Is a Landing Page?
First, let's get this out of the way. A landing page is a separate page from your website—a sole web page—that people land on when they click a call to action, an ad, or a link.
The landing page provides no links, no drop-down menus, no search bar, or anything else that might distract a user from your goal. The landing page makes it crystal clear what a visitor needs to do, what they're going to get, and how they're going to get it.
Easily Capturing Leads
Why is a landing page important? The most important reason to use landing pages is to capture lead information. Say you created a great new workshop, webinar, or whitepaper that you want to promote, the best way to get leads to give you their contact information in return for your offer is to send them to a dedicated landing page. On this landing page, these visitors will be able to better understand exactly what they'll get out of the information exchange as well as the exact benefits of acquiring the offer.
The landing page is part of the conversion process. First, there's the call to action that entices the visitor to sign up, register, or download an offer, then the user is sent to the dedicated landing page where they can share their contact information and perform the necessary action, and then there's the thank you page. The landing page is critical to this process, because it's where the leads will share their contact information, which you can then use to nurture them.
Boost Your Local Content
Many companies are focused on gaining local traffic. A landing page is a great way to feature extremely localized and specific content for people in your area, without alienating everyone else. Why should you do this? It'll help you get your website ranked higher when people search locally or on mobile devices. It'll allow you to build your local content and have it moved up in the search index for local searches.
Deepen Your Social Connections
Companies also use landing pages for their social content. If someone clicks on one of your links on Facebook, they'll be redirected to a completely different landing page than they would if they clicked on a link on Twitter, for example. This allows marketers to tailor their content based on what platform the connections came from, leading to deeper connections. Plus, doing so will also increase the degree of engagement on those networks.
Creating Smart Content
Landing pages are also a great place to address the specific product segments, content segments, or market segments for your business in order to more effectively meet your visitors' needs by sending them to the specific kind of content that they're looking for and desire. With smart content, you can direct your visitors to specific content based on their own choices.
Combining Landing Pages with Advertisements
The best marketers understand that any form of advertising is far more effective when its targeted to a specific landing page that contains only the content that supports the ad's message. Using keyword-optimized pages for specific groups of pay-per-click ads and experimenting with different ad-landing page combinations will lead to the most success.
We hope that this information has been helpful if you've ever asked yourself "why is a landing page important?"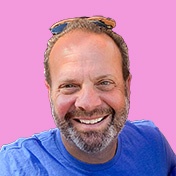 Mike Lieberman, CEO and Chief Revenue Scientist
Mike is the CEO and Chief Revenue Scientist at Square 2. He is passionate about helping people turn their ordinary businesses into businesses people talk about. For more than 25 years, Mike has been working hand-in-hand with CEOs and marketing and sales executives to help them create strategic revenue growth plans, compelling marketing strategies and remarkable sales processes that shorten the sales cycle and increase close rates.