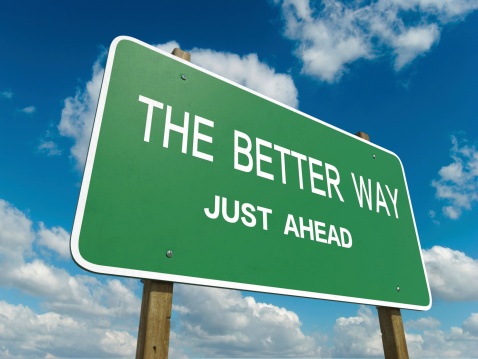 Inbound marketing shares some interesting characteristics with search engine optimization, and we can learn a few tricks from SEO that help us get better results from inbound marketing programs.
Search, unlike some other tactics, provides a constant flow of data and feedback on performance. With a few clicks, you see how well you rank for keywords and how many visitors are coming from organic search.
The SEO specialists have taught us that optimization is something that happens daily, weekly, monthly – and actually never stops. When you hired your first SEO expert five or six years ago, that person reported to you monthly, showing you results, progress and (if you were lucky) what he or she was doing to get you those results. But, were those the right results? Is being on the first page of Google, Yahoo! or Bing the finish line? We don't think so.
It did, however, teach us to think long term, continuously improve, look at metrics and tweak the program every day. This experience has dramatically influenced today's inbound engagement. In the case of our own engagements (and perhaps other inbound marketing agency engagements, too), we optimize client program performance weekly and sometimes daily.
Here are a few other areas in which we've been influenced by search engine optimization:
Strategy Before Tactics
Before the SEO guy even started doing his work, he had to know what keywords you wanted to rank for, as well as why and how people were searching within your industry. This gave him the blueprint to move forward. We apply the same thinking. If you're considering an inbound effort, don't start unless you have a solid marketing strategy and 12-month inbound plan.
Getting Results
Marketing had been, for a long time, about vague and fluffy results, like brand equity, awareness or generally getting your name out there. When search and SEO tactics became a discipline, people finally had a way to hold marketing accountable. Are we on the first page? How do we rank for this keyword? While the results might have been misaligned, they were results. Today, I could argue, as an inbound expert, that getting on the first page means nothing if no one clicks on the link, lands on your website and turns into a lead. Regardless, being accountable for results is a step in the right direction.
Goal Setting
Again, this is a relatively new concept for marketing people. There has always been the goal of getting the campaign launched or getting the show materials ready, but now, goal setting is about leads, visitors, sales opportunities and revenue. The SEO guys got us thinking about goals. Moving up in the rankings for keywords, striving for that page-one placement and tracking visitors to our site from search all moved the game in the right direction.
Reporting
My SEO firm was the first to come up with regular reporting on their performance. I pushed my PR firm to do it, but SEO experts wanted to show off their results. They wanted to show green arrows next to keywords that were moving up the rankings. Today, inbound is incomplete without a closed-loop reporting function. There are so many moving parts within an inbound engagement that sometimes we spend an entire client session focusing on just one area, like social media, conversions or search. Finally, everyone sees everything in almost real time.
Keeping Up With The Latest Changes
Perhaps one of the biggest parallels involves having to stay current with the rapid pace of change. With three different search engines and each one constantly shifting how it ranks web pages, the SEO experts needed to be on top of their game, always changing what they did to get results for clients. Today, inbound marketers are in the same boat. The pace of change is hyper. With so many tactics now included in the inbound engagement – and each one evolving per best practices for getting results – you really need to be connected to your communities. You need to make sure you're investing enough time to stay current on the most recent adjustments.
We've found that inbound optimization is one of the keys to long-term client success. Our teams are empowered to do whatever they need to, whenever they need to, to ensure that each client meets or exceeds their lead goal projections. Having access to real-time performance data and being able to impact that performance with tactics that can be executed today puts more power in the hands of the marketer than it ever has in the history of marketing.
No longer are we at the mercy of the media companies, the trade show companies, the mailing houses or the website design firms. Now, we have all the power, all the tools and all the knowledge to create marketing machines that generate leads in a scalable, repeatable and predictable way. If you don't have this at your company, it's time to consider inbound.
Start Today Tip – You might be using an SEO specialist or SEO firm, or maybe you have used one in the past. If that's the case, you have some of the rhythms and best practices to start executing an inbound program for your company. At the very least, you know what it should feel like to work with an inbound marketing agency: solid planning up front, strong expectations around performance, weekly optimization and regular reporting on results. If you're not seeing this, it's time to consider other options.
Square 2 Marketing – Leading The Reality Marketing, Inbound Marketing And Inbound Sales Revolutions!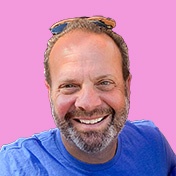 Mike Lieberman, CEO and Chief Revenue Scientist
Mike is the CEO and Chief Revenue Scientist at Square 2. He is passionate about helping people turn their ordinary businesses into businesses people talk about. For more than 25 years, Mike has been working hand-in-hand with CEOs and marketing and sales executives to help them create strategic revenue growth plans, compelling marketing strategies and remarkable sales processes that shorten the sales cycle and increase close rates.