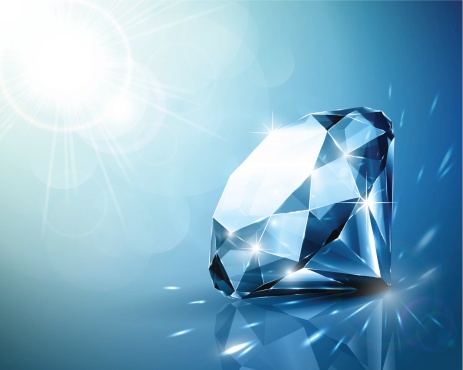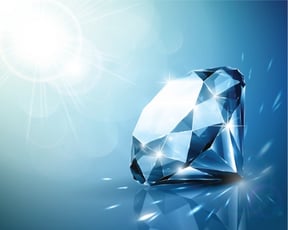 I've been doing marketing for my entire professional career. For context: We're looking at about 30 years of marketing strategy and tactics.
It wasn't until the last five years that I've actually had any real data to help drive the marketing we're doing, and that's only with the introduction of inbound marketing.
So, how do inbound and data fit so nicely together? The answer lies in the actual inbound methodology. Even Reality Marketing (the strategy methodology that Square 2 Marketing created back in 2003) highlights the importance of quantifying EVERYTHING you're doing in the area of sales and marketing. Inbound marries the tactics with the data.
In essence, all of the inbound marketing tactics are fully quantifiable, which ensures that you get the data you need to make good decisions day in and day out.
Keyword search data drives content strategy
If you don't know what you want to be found for, how do you know what to write? The answer: You don't. I might want to rank for "inbound marketing," but with a 98 difficulty, that's going to take a lot of time and a lot of content. I need to know the 5-10 other keywords that are much less difficult so that my content can support them. I also need to know how I'm doing with all of my keywords so that I can adjust my strategy mid-engagement to push up lower-ranking keywords and leave those for which we already rank on page one.
Visitor data drives "get found" strategy
People are finding your business online right now. You need to know how many are finding you on search, on social, on other sites and from your email marketing. This data-driven marketing drives your strategy around all of the tactics impacting each of these areas. If social is not delivering, you need more engaging conversations on more social sites. If other websites are not sending referral traffic your way, you need a different content publication and influencer marketing effort. Data drives decisions and action with inbound.
Click-through and open-rate data drives email and lead-nurturing strategy
Lead nurturing is key to moving prospects through the sales funnel and directly impacting their own buying journey. You need to see what emails are connecting with prospects and which ones are not. You need to know what links in your emails are driving people back to your site, and to what pages. The more you know about this, the better you're able to tailor your message going forward and the more leads you'll bring down into the sales-ready stage.
Conversion data drives website optimization strategy
Your website (and each of the pages on your website) should be considered a living, breathing organism. It's never finished, never "done." You need to look at what pages are converting visitors into leads, how qualified those leads are and what you can do to turn more visitors into better leads. Data on landing page conversions, CTA button clicks, pages viewed and time on pages provides unmatched insight into what your prospects are doing, what they're looking for and what gets them to take action.
Growth-driven design and conversion optimization are both inbound tactics that should be deployed on a monthly basis. This is one of the secrets to driving results up and to the right, month over month.
Lead-generation data drives overall marketing strategy
Finally, the whole reason you're interested in inbound is getting leads and revenue, so you have to go back to the overall marketing strategy when it comes to leads. Leads are a direct result of your entire inbound effort. If leads are NOT flowing, you need to look at messaging, differentiation, product/service offering, the stories you're telling and the individual tactics in your overall inbound plan.
Sometimes, lack of leads has more to do with the business than the marketing. What if people are talking about how lame your products are or how inexperienced your people are? No matter what we do from a marketing perspective, generating leads might be an issue. But, data shows that, too. Be open to what the data tells you about your business and your marketing, and be open to making changes to test your assumptions. Then, make the changes and see if you improve.
You should be able to see from this virtual map that data drives every inbound decision related to tactics. You won't know what to write about if you don't know what keywords you want to rank for and how you're currently ranking for them. You won't know what to do to drive visitors to your website if you don't know where your current visitors are coming from. See where this is going?
Start Today Tip – It's virtually impossible to do part of an inbound marketing engagement and not feel like you're doing only a portion of what you should. A website project without search and content work feels incomplete – because it is. So, start today by thinking differently about your marketing. You need a holistic, data-driven approach to your entire effort. The days of using specialists are over. Today, you need someone who seamlessly runs social, search, web, email, content and even sales, all based on performance data.
Square 2 Marketing – Leading The Reality Marketing, Inbound Marketing And Inbound Sales Revolutions!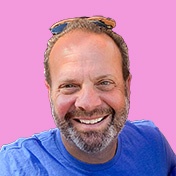 Mike Lieberman, CEO and Chief Revenue Scientist
Mike is the CEO and Chief Revenue Scientist at Square 2. He is passionate about helping people turn their ordinary businesses into businesses people talk about. For more than 25 years, Mike has been working hand-in-hand with CEOs and marketing and sales executives to help them create strategic revenue growth plans, compelling marketing strategies and remarkable sales processes that shorten the sales cycle and increase close rates.