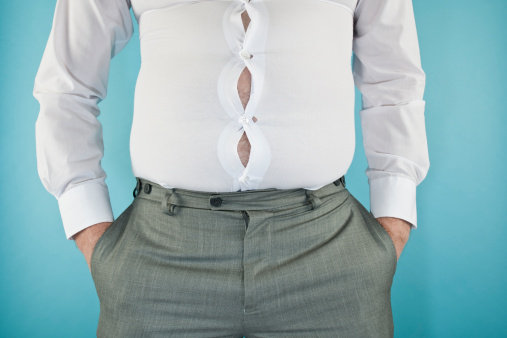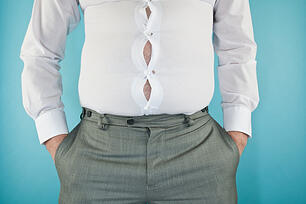 There is a lot of chatter in the inbound community around the effectiveness of inbound marketing for different types of businesses.
These include B2B, B2C, software companies, professional services firms, non-profits, membership organizations and start-ups. While every business is different and every inbound program has a performance personality of its own, we've found that there are some inherent challenges associated with doing inbound for start-ups.
I'm not saying that inbound can't work for start-ups, but I am saying that there are challenges unique to these businesses that need to be considered if you're planning an inbound campaign.
Here are some of those challenges, along with a tactic or two to deal with the potential issues.
Start-Ups Typically Have Outside Stakeholders
Having outside advisors comes with the territory. Simply having them isn't the issue; it's not having them buy into your decision to use inbound. That's one of the challenges we see regularly with start-ups.
If you are using inbound marketing to drive your start-up, you need to make sure that your entire investor community, every stakeholder and every outside advisor are briefed, educated, clear on the expectations and 100% sold on inbound. If they're constantly questioning what you're doing, what your agency is doing or why it's not generating leads right now, you're going to find yourself between a rock and a hard place.
Take the extra time to brief your outside advisors and introduce them to your agency. Or, if you're doing inbound on your own, take the time to explain it to them and get their blessing. During this education, make sure you're also sharing with them the timing and expected results from your inbound effort.
Start-Ups Often Have Aggressive Ramp-Up Schedules
One of the major mismatches between how inbound works and what start-up leaders need is timing. Inbound won't produce leads tomorrow, so if that's something your business plan calls for, you need to consider some other marketing options.
However, inbound does an excellent job of building a marketing machine so that your lead flow is scalable, predictable and consistent. Make sure you've matched your business plan and marketing strategy to the speed at which inbound will ramp up. Keep in mind that most start-ups have nothing when they come to us. No messaging, no website, no content, no collateral, no real differentiation story, no "why" and no video assets. Building these necessary components takes time, and until you have these assets, your ability to drive leads is limited.
Again, set expectations properly. Planning, building, implementing and then optimizing is what inbound requires to work correctly. Make sure you have enough runway to support this approach, or consider other marketing options.
Start-Ups Usually Have Limited Budgets
When you're looking at return on marketing investment, nothing performs better than inbound. The investment is usually limited, and the return is people who are interested in your business. But, if you want leads quickly, you have to be willing to invest enough – and sustain that investment for long enough – to get your program built, out and gaining traction. That means six months of investment, not six weeks.
Coming back to our first point: If you're working with outside investors, make sure that your start-up is funded enough to sustain this effort. If you're counting every penny and looking to cut costs each month, marketing's probably going to be on that list. In that case, inbound isn't the right option for your business.
Start-Ups Sometimes Have Constrained Resources

This challenge is more about time than money. Inbound requires a commitment to content creation, and content usually requires time from the subject-matter experts. That might be the owner, CEO or entrepreneur behind the new business, but it might also be developers, marketing people or even some of your advisors. If these people aren't available, aware that they're going to be needed or comfortable being the expert, or if they're so busy that they just don't have time, it's going to be a challenging process.
To prevent this situation, make sure your subject-matter experts are all clear on their involvement in the inbound program. Be specific: "You're going to have to do one 30-minute interview with our writer once a week." Or: "You're going to have to review two blog articles a month for technical accuracy (not grammar, spelling or writing style)." This should set the stage for their participation in your program and hopefully get them excited about their contribution and involvement.
Start-Ups Might Have Preconceived Notions About How To Do It
This isn't really as much a start-up issue as a people issue. We see challenges like this in all types of businesses. People who have launched successful businesses in the past often fall back on the processes and methodologies that got them where they are today. If trade shows, cold calling and direct mail were the key marketing tactics for your last start-up, moving to inbound is going to feel very uncomfortable. You have to accept that and push through it, or decide that you should go with what you know: trade shows, cold calling and direct mail.
Don't hire an inbound marketing agency or start an inbound program on your own only to dictate that the marketing should be what you used the last time you started a company. The world is dramatically different today than it was even two years ago, and marketing is a practice that changes on a weekly basis. The way we get companies found today is so different from what we did even six months ago that you wouldn't recognize the program. Try to trust in what works today and move away from what you think works or what worked four years ago.
I want to be clear: We've had some wonderful experiences helping start-ups, but the conditions have to be right. We've also had some significant challenges working with start-ups. The purpose of this article is to shine a light on some of those challenges so that stakeholders, agencies, business owners, marketing execs and outside advisors are all aware of them. We want everyone going into the engagement with eyes wide open, and we want to be prepared to mitigate the known risks with our suggested recommendations.
Start Today Tip – If you're part of a start-up and considering an inbound marketing engagement, make sure your expectations are realistic in terms of how quickly you'll see results and what's involved in the process to get up to speed. Remember that, for the most part, you're starting from square one. Getting your business up and running takes time and effort. There is a lot of heavy lifting in the beginning. Also keep in mind that you need to be all in on inbound, championing it with your investors, your outside advisors and your team. This small acknowledgement goes a long way in keeping everyone on the same page while the program goes online.
Square 2 Marketing – Leading The Reality Marketing And Inbound Marketing Revolutions!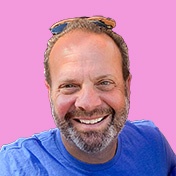 Mike Lieberman, CEO and Chief Revenue Scientist
Mike is the CEO and Chief Revenue Scientist at Square 2. He is passionate about helping people turn their ordinary businesses into businesses people talk about. For more than 25 years, Mike has been working hand-in-hand with CEOs and marketing and sales executives to help them create strategic revenue growth plans, compelling marketing strategies and remarkable sales processes that shorten the sales cycle and increase close rates.