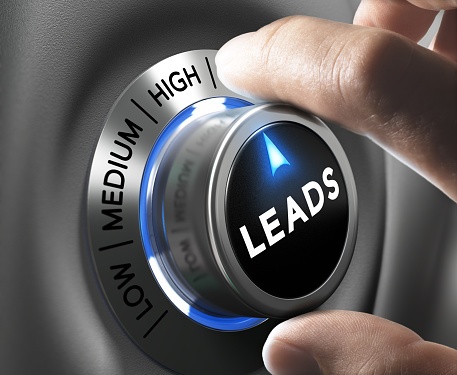 If we agree that inbound marketing was first introduced to the world in 2009, when Brian Halligan and Dharmesh Shah published their book on inbound, it makes sense to check in and see how this methodology is working almost six years later.
Perhaps the first checkpoint should include looking at where buyers are today and how they're behaving. Are we, as buyers, watching more TV commercials? Are we answering our office phones? Are we reading direct mail? Are we viewing more banner ads online? Are we listening to more ads on the radio? What about trade shows? Are more people attending them? The answer to all of these questions is definitely NO!
Our world has moved away from interruptive tactics even more aggressively. Google Chrome launched a plugin for its browser that blocks all banner ads, all PPC ads and all pop-up ads. It's likely that technology will continue to keep ads away from people who are NOT interested in being bothered by uninvited advertising.
Search Engine Optimization
On the flip side, more people than ever are using search tools to find information when they start looking for products and services. Mobile devices have put search tools in the palms of our hands and empowered people to search more often and from every location. Google now processes an average of over 40,000 search queries every second, which translates to over 3.5 billion searches per day and 1.2 trillion searches per year worldwide. Don't believe this? Click here to see Google's live stats page.
Content Marketing
Today, people are starting their buying process online. They're searching, talking to friends on social media and asking for references both online and off. After they search, they're getting a variety of content and spending their time wading through it. This is where content marketing has become a key focus for impacting the buyer's decision-making process. Companies that create educational content to help their prospects are getting attention and earning the right to talk with people.
Website Strategy
Highly qualified prospects are on your corporate website right now. Do you know who they are? Is there an opportunity for them to tell you who they are? If not, you're missing out on a major touchpoint for people who want to buy what you sell. Your website has to change from the online brochure to the immersive interactive experience that buyers are looking for. Today, the way we deliver websites is dramatically different than it was even 12 months ago. Every single page has a conversion strategy, a story strategy, messaging and a conversion strategy designed to turn visitors into leads.
Social Media Marketing
People are spending just as much time on social sites as they do on corporate sites. According to new data, the average user logs 1.72 hours per day on social platforms, which represents about 28 percent of all online activity. GlobalWebIndex polled 170,000 Internet users about their Internet habits and found that average usage times for social media sites rose from 1.66 hours per day in 2013 to 1.72 hours per day last year. Click to see more stats on social site usage.
Many of our clients are seeing social media sites become a major source of new visitors. Some even see this matching or surpassing search traffic. This means that we need to spend even more time using social platforms to start conversations, engage with our prospects and publish content.
Email Marketing And Lead Nurturing
For the better part of June and July, we've been focusing on email marketing and lead nurturing. As we know, every buyer has his or her own personal journey. As marketers, we never know exactly when people are going to be ready to buy. Once you set up the systems to continue to nurture prospects throughout their journey, you end up with a very real and positive relationship with people you might not even know.
Do this well, and you get a steady stream of new leads each month from people who have moved down from Consideration into Decision and are ready to speak with you. Every month, we hear this from prospects: "I've been reading your emails for the past year, and now we're ready to talk. Can we please set up a call to discuss how you might be able to help us?" This is music to a marketer's ears, and gold to a sales person. All that hard work paid off, and now, it's our new client to lose.
Inbound Marketing
Inbound is a methodology that incorporates all of today's most effective marketing tactics within a strategic approach to marketing and sales. While it's much more complex than buying some ads or attending a handful of trade shows, the results are much more quantifiable and involve a much more efficient use of marketing dollars.
Inbound excels at using tools, tactics and techniques to help companies get found when prospects are executing a search. It's strategically positioning the content to earn a prospect's attention and bring them into the conversation. Do this well, and you get completely new prospects to come out of anonymity and announce themselves to your company.
Once you know who they are, even if it's just an email address, you're able to nurture these new prospects until their pain becomes acute and they're ready to buy. People in the Decision phase need less nurturing, while people in the Awareness phase need more of it and a well-thought-out nurturing experience. The more remarkable the experience is, the higher the close rate will be, the more people will be referred to you and the better your company will perform over time.
Today, inbound marketing professionals are more experienced. They know what works and what works well. In the case of Square 2 Marketing, we know the website visitor impact of blogging once a week versus blogging four times a week. We know how many more leads are generated by monthly content creation versus quarterly content creation. This knowledge comes only from experience with planning, implementing, managing and optimizing inbound engagements. If you're planning on hiring someone to help you do this for your company, or if you're looking for an inbound marketing agency, make sure that having deep and rich experiences is a key criterion in your search.
Start Today Tip – Inbound takes time. If you're planning on getting started, make sure you give your company at least a year to get everything up and running, and plan on seeing significant results in the second year. This means it's time to get started today. Plan on two months of strategy and four to six months of build, then 12 months of optimization. Once you get it all worked out, you should expect to see website traffic improve by a factor of 10, and leads follow between 2% and 3% of total traffic. So, if your site is getting 500 visitors today, you should be expecting 5,000 visitors and 100 leads during the second year of your inbound effort.
Square 2 Marketing – Leading The Reality Marketing, Inbound Marketing And Inbound Sales Revolutions!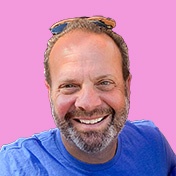 Mike Lieberman, CEO and Chief Revenue Scientist
Mike is the CEO and Chief Revenue Scientist at Square 2. He is passionate about helping people turn their ordinary businesses into businesses people talk about. For more than 25 years, Mike has been working hand-in-hand with CEOs and marketing and sales executives to help them create strategic revenue growth plans, compelling marketing strategies and remarkable sales processes that shorten the sales cycle and increase close rates.