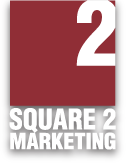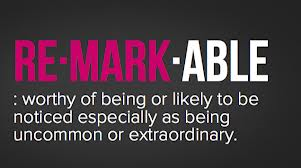 You know that marketing tactics without sound marketing strategy is a recipe for disaster. All of our clients start with a strategy session. During that session, we ask our clients, "What makes your business remarkable?" It's a simple question and it often triggers a variety of answers.
Here are some real answers from real clients.
Our people are the best.
We've been in business for 15 years.
We have the best products.
We're locally owned.
All of our people are located in the U.S.
This is what they have been telling their prospects. It's no wonder their marketing isn't working. Do these answers make anyone want to hire you? More importantly, do you think your competitors are out there saying their people are mediocre and that they offer the worst products around? Of course not.
The bottom line: It's more important than ever to create a business that is REMARKABLE. Even more important is that you are continually changing your business to become more and more REMARKABLE.
Don't take my word for it. In a recently completed research study conducted by our team, we took two similar companies with identical inbound marketing tactics – one that was open to being remarkable and one that wasn't interested in being remarkable. We ran their programs side by side for six months. Take a look at these results:
| | | | | | |
| --- | --- | --- | --- | --- | --- |
| | Website Traffic Growth | Average Conversion Rates | Leads Generated | Growth In Social Media Reach | Blog Views |
| Company A Is Remarkable | A 5x improvement | 2.3% | 411 | 1,322 new connections | 2,513 |
| Company B Is Ordinary | A 2x improvement | .8% | 69 | 156 new connections | 667 |
Pretty dramatic, right? This insight always leads to two very obvious questions.
Why does being remarkable play such an important part in generating the results every business owner is looking for?
The answer is multi-faceted, but it works like this: The more remarkable your company is, the more stories there are about your company. Stories are like gold for marketers. The more we have, the better we do. Remember, remarkable stories about your company don't consist of, "We have great people." Remarkable stories consist of phrases such as:
We pay our people on your satisfaction. We are willing to put a percentage of our engagement revenue at risk if we don't get you to your lead goals. We don't freelance any writers. We assign a team of people to get to know your business from the inside and out: writers, interactive team members, marketing consultants, even project managers. We won't take on a client unless we are allowed to work on their marketing strategy first, because we know this is how to generate results.
Why doesn't every company do this if they want better results?
To be blunt, being remarkable is hard work. It's much easier to do what everyone else is doing. Plus, once you come out with something remarkable, your competitors are probably going to steal it anyway. This means you have to continually think of new and creative ways to make your business remarkable.
But, there is some good news. Since it is hard work, most of your competitors would rather ignore you, pretend you don't exist, discount what you are doing or even copy you, but do it poorly. What this means is that once you create a remarkable business, you'll have some of your most sustainable competitive advantages.
Email marketing, blogging, interactive websites, content marketing and even search engine optimization are inbound marketing tactics that are available to everyone. But, the remarkable elements of your business you created from your experiences, your creativity and your innovation are going to be very difficult to replicate. As a result, more and more of your prospects are going to pick you over your competitors, and that's how you get to your business goals.
Start Today Tip – Look at your business. What do you do that no one else in your industry does? The only way to be remarkable is to differentiate yourself by doing something that no one else does. That's it. If you don't do anything to fit that qualification, you have to start thinking differently about your business. You have to create these remarkable elements, and then, once you come up with these remarkables, you need to make them front and center in your marketing.
Square 2 Marketing – Leading The Reality Marketing And Inbound Marketing Revolutions!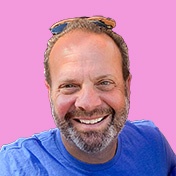 Mike Lieberman, CEO and Chief Revenue Scientist
Mike is the CEO and Chief Revenue Scientist at Square 2. He is passionate about helping people turn their ordinary businesses into businesses people talk about. For more than 25 years, Mike has been working hand-in-hand with CEOs and marketing and sales executives to help them create strategic revenue growth plans, compelling marketing strategies and remarkable sales processes that shorten the sales cycle and increase close rates.