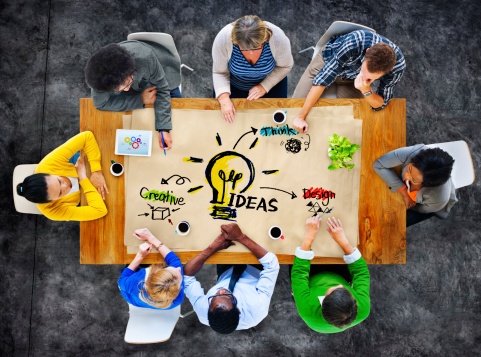 Inbound Marketing Is Changing The Way Marketing Gets Done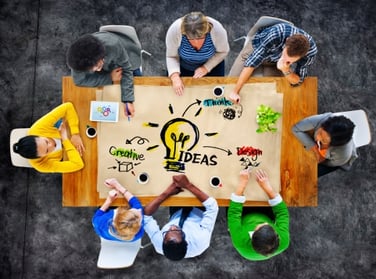 Inbound marketing has a lot of advantages, but one of the best features is that it's so responsive to performance. I don't mean responsive in a mobile device kind of way. I mean we collaborate much more with our clients today, and we do it much more frequently than ever before.
Yes, inbound needs that constant prioritization and collaboration with you. Now, we're bringing a much more data-driven conversation to the table, which helps both you and us understand what we're doing, how we're doing it, why we're doing it and how it's going to help your business. This shift is game-changing, and it's altering the way we work with clients.
Here are some of the major changes being driven by inbound marketing.
30-Day Planning
We used to do 12-month planning and 12-month editorial calendars until we realized we were changing them every 30 days based on what we saw was working and what was not. Today, we do everything on a 30-day cycle. In March, we're talking about what we need to do in April and getting ready to execute that to drive improved program performance that month.
We sit down with you every 30 days and review the list of priorities. Our input helps you understand which tactics are going to drive the most results and take the least amount of time, as those go to the top of the list. This helps us get as much work done as possible within the scope of any client engagement. This effort basically optimizes your spend each month.
Plus, we know you're going to have other work that needs to get done. It gives us an opportunity to make the decision: "Is this more important than the work we've already prioritized?" If it is, we move work out. If it's not, we delay. Since we have this collaborative conversation monthly, you always get to reset priorities based on what's going on in your business.
Constant Collaboration
The relationship has become much more collaborative and much more educational. We know you're not inbound marketing experts, but we are. We know we're not experts in your business or your industry, but you are. Together, you get an amazing collaborative experience that produces amazing results.
In addition to the 30-day planning, we're working closely with you on a weekly basis, sharing what we're doing and what you should expect as a result of that work. This provides you and your team with the ability to learn inbound marketing, to become more comfortable with some of the new tools and to improve your ability to contribute to your company's overall marketing effort.
Delivery Of Done Instead Of Perfect
Taking this approach to marketing means leaving some of the legacy thinking behind. Done is always better than perfect. This is hard for some of our clients to understand. But, with digital assets like websites, email, blogging and social media, you want to get work out the door, get feedback and data on its performance and then adjust accordingly next month.
If you hold onto work until it's perfect, you might miss months of data, months of optimization and months of leads or revenue. This impacts business results dramatically.
Take the standard website relaunch project. You have the option to wait six months to have a brand-new full site launched or break the site up into 30-day chunks and release it that way, getting live data from prospects in the first month and making adjustments along the way. By the six-month mark, you have the same site, plus you've optimized and adjusted along the way. This makes the final site so much more effective, and you've had the benefit of the leads the site created over that same time period.
While this might seem radical and reckless to some people, we see it as a more responsible and results-driven way to get you more leads faster and to help your business grow more aggressively.
Optimization Based On Real-Time Performance Data
Now that we're looking at the performance of your marketing daily, weekly, monthly and quarterly, having to stick to a plan created months ago makes almost no sense. Instead, we're able to respond to your program's performance in real time with the data we get on the performance of your actual marketing.
When we see what blogs are resonating, we create more of those. When we see landing pages that are not performing, we improve those. When we see website pages that are not generating clicks, we fix those – all in weeks, not months.
Flexible Engagements
Being able to respond to marketing opportunities is so important with inbound marketing. Standard engagements that promise six of this and three of that with two hours a month for something else leave no room for anyone to respond to the performance metrics.
You want agreements with your marketing team that allow for flexibility, that allow them to respond when they see an opportunity to drive results. You want agreements that provide the ability for your marketing team to creatively problem-solve your specific business situations.
Agile Marketing Methodology
Inbound marketing and agile are like peanut butter and jelly, perfect together. Agile provides the framework for all of your marketing team to cycle more quickly. Purchasing points each month gives you and your marketing team the ability to prioritize each month, and the weekly rituals help you improve performance (and your leads) every single week.
Finally, you and your marketing team are collaborating, prioritizing and focusing collective energy on those tactics that drive your business results, whether that means leads, new customers, new product sales or people into your store.
Start Today Tip – Look at your marketing team from a new perspective. Does your team know how to respond in an agile way? Do they know how to prioritize tactics based on results? Do they know how to analyze real-time data and make course corrections? Do they ask to collaborate with you to set priorities that match your business goals? Do you have a strategic relationship or a tactical one? Are they talking about results, leads and revenue, or are they talking about blogs, whitepapers and social posts? The bar has been elevated. Make sure your marketing team is being held accountable AND that you've allowed them to execute as they see fit.
Square 2 Marketing – Inbound Results Start With ME!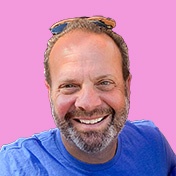 Mike Lieberman, CEO and Chief Revenue Scientist
Mike is the CEO and Chief Revenue Scientist at Square 2. He is passionate about helping people turn their ordinary businesses into businesses people talk about. For more than 25 years, Mike has been working hand-in-hand with CEOs and marketing and sales executives to help them create strategic revenue growth plans, compelling marketing strategies and remarkable sales processes that shorten the sales cycle and increase close rates.