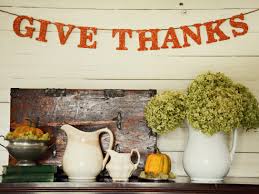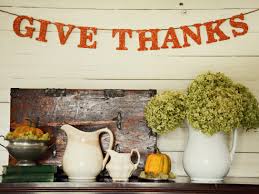 Thank goodness for inbound marketing! After all, what would we be doing if inbound marketing didn't exist? The thought of relying on cold calling, direct mail, networking and trade shows gives me the shakes.
With Thanksgiving tomorrow, I thought it would be fun to take 15 minutes to reflect on which elements of inbound marketing we're most thankful for.
I'm thankful for knowing what's working and what's not.
Most of you have been practicing marketing for years. Never before in the history of marketing have you had the ability to see what's working and what's not. By the way, this is a great way to decide whether you need to consider inbound or not. If you feel like you don't know which tactics in your marketing arsenal are working, you need to consider a switch to inbound.
I'm thankful for being able to educate prospects instead of trying to sell to them.
Who likes to be sold to? No one. Inbound gives you the ability to start creating an educational experience for your prospects. Most experts agree: The experience you give your prospects has so much to do with whether or not they ever do business with you. If you educate, educate, educate, then your prospects are going to choose you when they're ready to buy.
I'm thankful for having a methodology that's perfectly aligned with how people buy.
This is one of the most exciting aspects of inbound. Finally, we have a marketing methodology that matches perfectly with the way people want to buy. If you think you can sell something to someone, forget it. We're all attuned to putting up defenses and repelling those interruptive efforts. Inbound aligns beautifully with the way we buy today.
I'm thankful for having a scalable and repeatable system that generates leads.
Finally, there's a way to know exactly how many leads you should expect this month, next month and six months from now. Need more leads? Just increase a few key tactics, like content creation, and you're going to see the results. Need more visitors to your website? Just start blogging more. Never before have you had access to such a responsive Marketing Machine.
I'm thankful for the inbound community that's around to advise businesses.
Every day, more and more people move to inbound. The community of professionals using inbound for their own companies, the professional inbound marketing agencies that are helping businesses learn how to execute and optimize an inbound program, the companies providing tools to help all of us make inbound better and better – they're all growing so quickly. Inbound.org is one of those places where people are congregating to help each other get good at inbound. Check it out.
Inbound has really changed the landscape when it comes to how you market and sell your products or services. Look back at how far you've come over the past year. If you've started your own inbound campaign, you've already begun to see some of the results from your hard work.
Start Today Tip – Inbound requires a constant commitment to continuous improvement. Take the day to reflect on what worked and what didn't. No one is perfect, and no one executes without a few missteps. Those mistakes are important because they teach us what NOT to do again. Today, look back and identify those tactics that are underperforming. As you move into 2015, consider scaling back those tactics to focus on the ones that are working well. Give yourself a pat on the back, too. Inbound isn't easy, and you've chosen to be innovative. Enjoy the holiday!
Square 2 Marketing – Leading The Reality Marketing And Inbound Marketing Revolutions!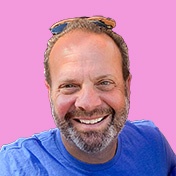 Mike Lieberman, CEO and Chief Revenue Scientist
Mike is the CEO and Chief Revenue Scientist at Square 2. He is passionate about helping people turn their ordinary businesses into businesses people talk about. For more than 25 years, Mike has been working hand-in-hand with CEOs and marketing and sales executives to help them create strategic revenue growth plans, compelling marketing strategies and remarkable sales processes that shorten the sales cycle and increase close rates.