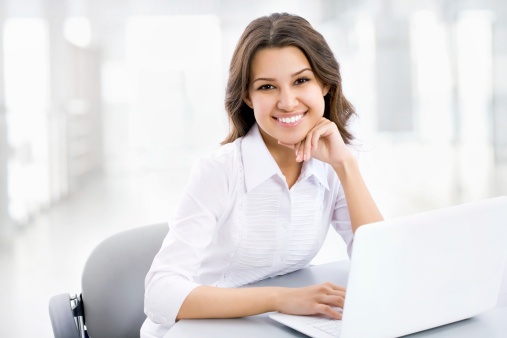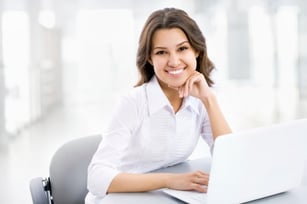 Inbound marketing software firm HubSpot has a Customer Happiness Index, which is commonly referred to as the CHI score. We found an interview with former VP of Customer Success, Jonah Lopin, who invented the CHI Score calculation. To read the entire article, click here.
Today, I want to dig into the CHI score to see how accurate it is at measuring actual client happiness. Here is an excerpt from the article to see how HubSpot calculates its CHI score:
"The CHI score is a function of many dimensions of a customer's usage of HubSpot software for marketing. CHI awards points for customers who blog regularly, track leads through our system and run effective email & conversion campaigns, engage in social media, etc."
Cool idea, right? The more aspects of the software you use, and the more you use it, the more likely you are to have success with the software. This makes sense. After all, the more inbound you do, the more likely you are to see website visits and leads from your efforts.
Understand CHI
There is also something inherently inaccurate with the CHI calculation. To keep it simple: You might be using ALL aspects of the software every single day and still not seeing leads from your inbound marketing effort. If this is the case, I doubt you'd be very happy.
Or, if your inbound marketing agency is implementing the software for you, that team might be using all of the features every day, and still, you may not be seeing the leads you were expecting. This would also result in you being a lot less than happy.
So, as you're looking for an inbound marketing agency, you can look for ones that are ranked by HubSpot as having the "happiest clients" ONLY if you understand exactly what that means. For instance, did you know that old clients, ones that are no longer working with an agency but still using the software and attributed to the agency, can pull down that agency's CHI score?
I actually like the CHI score, and we keep track of it with our agency. But, there are other indicators of success that, in our opinion, have more to do with the desired outcomes associated with inbound marketing than with the activities of using the software.
Here are some other measures of success for you to consider.
Number Of Inbound Marketing Engagements Executed
The more experience you have doing inbound marketing, the better you're going to be at it, which translates to better chances of getting the results you're seeking. An agency that has 10 clients and has executed 20 inbound engagements over the last two or three years is NOT going to compare to an agency that has 40 clients and has executed over 100 inbound engagements over the past two or three years.
I'm not saying that bigger is better, but I am saying that the more inbound you do, the more you learn and the better (and more efficient) you become at producing results. So, what might take an experienced inbound agency two months would likely take an inexperienced agency six or seven months.
Net Promoter Score
In addition to CHI, HubSpot tracks clients' Net Promoter Score, and while they don't publish this score, I'm sure it's extremely high. Make sure that your inbound agency is also using Net Promoter Score because this is a much better indicator of customer happiness. If you're not familiar with this metric, here's a link to the NPS site. The scoring is 0-100, with 100 being the top. Just so you know how some major brands do with their NPS score, here's another article on who's scoring.
As an example, Apple scored a 72. Pandora scored a 56. And Amazon scored a 64. We all know that these are very successful and customer-focused businesses. At Square 2 Marketing, our NPS score is a 68, which is extremely high for a small business. Make sure that your inbound agency is interested in how likely you are to refer them to other CEOs, VPs of Marketing or business owners.
Clients With Lead Goals Attained
In our opinion, the only real measure of client happiness is overachievement on the number of leads generated. You're going to want to look for inbound marketing agencies that are comfortable predicting the number of leads generated on a monthly basis. While those predictions might not come true every single month, an agency working toward lead goals is confident in its ability to generate leads.
Find out how many active engagements are actually exceeding lead goal projections. This is a question that any inbound agency should be able to answer. We track all of our client engagements weekly, and we always know which clients are meeting, exceeding and falling below our projections. Perhaps even more important, we also know what to do to take any underperforming clients this month and get their programs to perform next month.
Clients In Their Second, Third Or Fourth Year Of Working With An Agency
Businesses that are happy are renewing. If you find an agency that has had clients for years and years, you're looking in the right place. Make sure that those multi-year relationships are for inbound services, not design work, website maintenance or the sporadic marketing project. You can also look for agencies that have taught inbound marketing to their clients.
For instance, we have a client that has been with us since 2010. But, they've been working on their own inbound program since 2013. They recently re-engaged with us to give them the benefit of our inbound experience, upgrade their current program and restart their own inbound marketing effort.
Picking an inbound marketing agency isn't easy, but with some understanding of what you should be looking for, the process can be efficient, educational and rewarding. Just focus on the outcomes and experience in order to limit your risk and see results in a reasonable time frame.
Start Today Tip – If you're not getting the results you expected from your inbound marketing effort or your investment in software, consider getting an inbound agency to help. Make sure that your selection criteria are focused on your desired outcomes, like leads and actual business goal attainment. Ask questions – the right ones – and make sure the agency's answers are in line with your expectations. If you're planning on doing inbound on your own, ensure that you and your team are able to drive those same outcomes and results. Inbound works if you do it correctly. If you're not seeing success, get help.
Square 2 Marketing – Leading The Reality Marketing, Inbound Marketing And Inbound Sales Revolutions!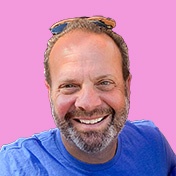 Mike Lieberman, CEO and Chief Revenue Scientist
Mike is the CEO and Chief Revenue Scientist at Square 2. He is passionate about helping people turn their ordinary businesses into businesses people talk about. For more than 25 years, Mike has been working hand-in-hand with CEOs and marketing and sales executives to help them create strategic revenue growth plans, compelling marketing strategies and remarkable sales processes that shorten the sales cycle and increase close rates.