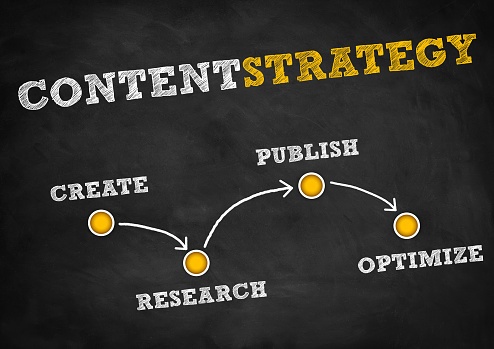 Guest Post Written By Victoria Hoffman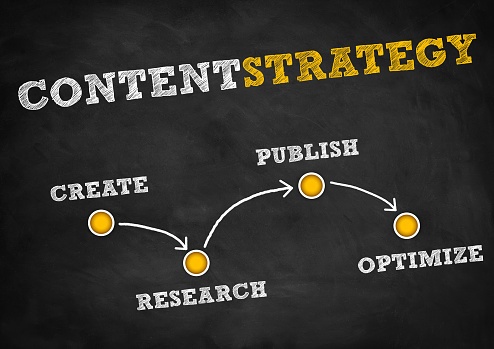 If you've invested in inbound marketing, you're probably creating a good amount of content to fuel your inbound strategy.
Consistently creating valuable content is key to improving the effectiveness of your inbound marketing efforts, along with strong distribution and measurement. However, even if you have the greatest content paired with the most sophisticated marketing automation workflows, your content probably won't live up to its full potential.
Why?
Because when you're pouring so many resources into optimizing individual content assets, you've neglected to optimize your content experience – the environment in which your content is consumed, the destination where leads are generated and the place where you need to propel visitors further down the funnel.
Even the greatest content requires a well-optimized content experience to reach its full potential. Let's take a deeper dive into a few ways you can optimize your content experience to boost engagement and generate more leads.
Provide a responsive and compelling front-end experience
As a fellow marketer, I can guess what you're thinking after reading this sub-heading: a) I'm a marketer, not a designer, and/or b) Please don't lecture me about the importance of responsive design.
Instead, I'll try to present another way of thinking about the front end of your content experience. Your end user should be able to consume your content in the best format possible, regardless of the device they use. Consider the leaks that occur when someone goes to consume your content on a new device, and plug them with responsivity so that your content consumption can be intuitive, fast and effortless for your end user.
Responsive design doesn't just mean a mobile-accessible website, however – consider the formatting of your content and how it accommodates readability.
In your text-heavy content, be sure to include:
Subheadings to break-up text (also great for SEO purposes)

Strategically bolded phrases to call out important information and selling points

Effective images to better convey your message
Build an engagement path
Ever been to IKEA? If so, you may have been overwhelmed by the jungle of Grundtals, Smörbolls and Knutstörps. When you take a step back, however, IKEA actually provides a pretty clear engagement path, providing a logical next step for your entire shopping experience, from your point of entry, through the showroom, to the cafeteria.
Like IKEA, you need to provide a relevant engagement path for your content. You can accomplish this by:
Avoiding content "silos" – Too many inbound marketers are sending their traffic outbound, to videos hosted on a YouTube channel or to offline PDFs. Siloing your content in this way creates dead-ends, with no guidance for what the end user should do next.

Tailoring the content experience – Part of the solution for avoiding the silo-ification of content is organizing content into tailored or customized streams pertaining to one specific topic or persona. The more personalized or contextual the content experience is, the better.

Providing a logical next step – As any inbound marketer knows, including CTAs is key for getting content to convert. However, CTAs will only be effective if they're relevant. Target your CTAs as much as possible to leverage context.
Organize your content to improve discoverability
Picture this: You're heading to the grocery store to buy ingredients to make a lasagna. You know exactly what you need. However, when you arrive at the grocery store, you find all of the items dumped in a massive pile. Odds are, you wouldn't stick around and sift through the mound of groceries to find what you're looking for – you'd head to the next grocery store to easily acquire what you need.
The same concept can be applied to your content experience. As much as you want to avoid the silo-ification of your content, you also want to avoid dumping your content, or letting it pile up by date.
Improve your content's discoverability within your content experience by:
Including a search bar to facilitate on-demand content discovery.

Strategically organizing your content according to topic, vertical, persona, segment and/or account (whatever makes most sense for your organization).

Creating a meaningful menu that makes content easy to find and reflects your content's organizational structure.
It's not your content – it's your content experience
Creating great content that's valuable to your audience will always be important.
However, by shifting your focus to optimize your content experience, you'll be able to improve your content's performance by providing a more compelling front end, a more effective engagement path and easy discoverability – and this will increase the value of your content for both your end user and your organization.
Learn how to better leverage HubSpot to meet your content marketing goals. Sign up for Uberflip's Marketing Automation Hacks: HubSpot Edition webinar!

Victoria Hoffman is a Content Marketing Manager at Uberflip, a platform that helps marketers create, manage and optimize content experiences at every stage of the funnel. When not talking content strategy, she can be found watching Netflix and eating pizza.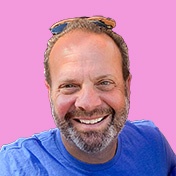 Mike Lieberman, CEO and Chief Revenue Scientist
Mike is the CEO and Chief Revenue Scientist at Square 2. He is passionate about helping people turn their ordinary businesses into businesses people talk about. For more than 25 years, Mike has been working hand-in-hand with CEOs and marketing and sales executives to help them create strategic revenue growth plans, compelling marketing strategies and remarkable sales processes that shorten the sales cycle and increase close rates.