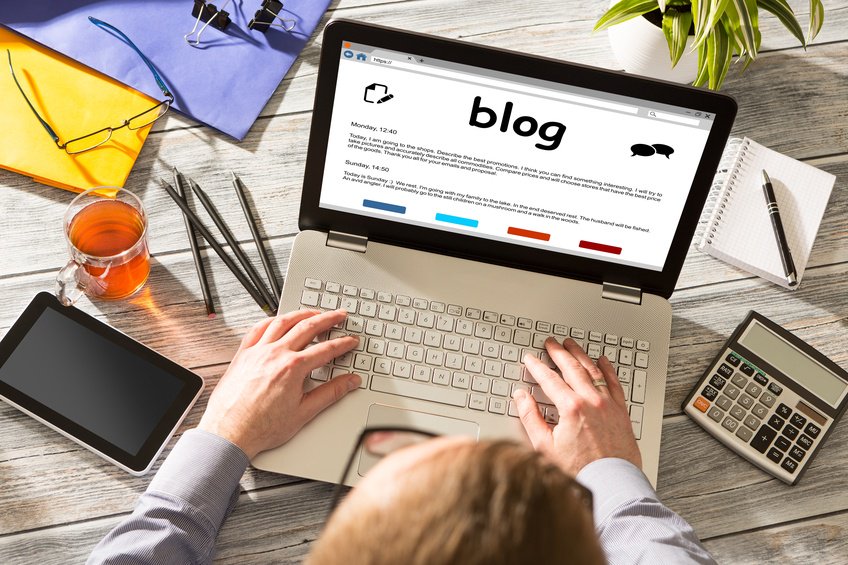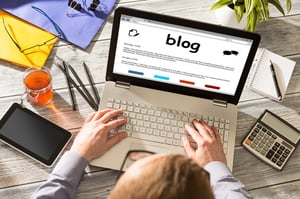 We hear all too often from business owners that they don't need to blog because they aren't targeting consumers directly—that they are in a specialized niche industry or they sell to other businesses.
But the fact is, regardless of industry, every business can benefit from starting a blog. In fact, whether or not you blog can make or break your digital marketing strategy. That's how critical blogging is.
Here are some reasons why.
Educating Your Audiences
Your buyers, regardless of who they are, want to get informed. They want to be able to do research, learn more about your company, your products or services, and your industry as a whole. Even in specialized fields, creating valuable content is critical. Those in the industry are always trying to stay up to date on news, trends, and best practices. And B2B buyers are people, too, and they want to be educated before making purchasing decisions. If you bring relevant information to the table, with new perspectives and insights, you'll get tons of leads, shares, and links because people will value what you're offering, especially because it's not readily found online.
Increasing Trust and Credibility
Whether you're in B2B sales or a specialized field, you have the same problem that all other businesses have: you must build trust in order to get customers. Every customer wants to trust a company before buying, especially if it's an expensive purchase. They want to buy from leaders that they can count on.
Writing great blog posts gives you the chance to positon your company as a thought leader in your industry. You'll be able to show your audiences that you're an expert in your field by sharing your expertise, experience, knowledge, and insights through your blog posts. This will enhance your credibility, and in turn, help you gain trust during the sales process.
Improving Your Search Engine Ranking
Generating fresh new quality content can signal to search engines that your website is active, engaged, and timely. This will boost your search engine ranking. Using keywords throughout your blog posts will also help you get found by your audiences. Blogging is an important aspect of SEO—for every business in every industry.
Improving Your Social Media Strategy
Social media has been found to be an effective way to reach new audiences, generate leads, and convert them into customers. But if you're constantly struggling with what to post on social media, then blogging is an easy way to have all kinds of content that you can share with your followers in order to drive traffic to your website.
Standing out from the Crowd
Blogging gives you the opportunity to stand out from your competitors. When you're selling the same products or services as many other companies, it can be hard to differentiate yourself and show buyers why they should purchase from you instead of your competitor.
Blogging can give you a soapbox to share your expertise, talents, and thoughts in a way that will show buyers why they should go with your company, instead of any of the others. Plus, if you don't think you need to blog because of the industry you're in, your competitors will likely be thinking the same way. By starting a blog, you can be one step ahead of them and pursue leads that aren't even on their radar.
Adapting to Today's Buyers
The buyer's journey has changed. And your industry isn't an exception. B2C companies, B2B companies, and even niche companies need to be online and need to be blogging in order to successfully build brand awareness, create trust, generate leads, and drive more sales. When you start blogging, you'll be adapting to today's new buyers, and this will help you remain relevant and profitable in today's market.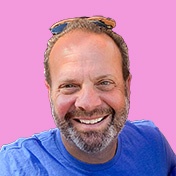 Mike Lieberman, CEO and Chief Revenue Scientist
Mike is the CEO and Chief Revenue Scientist at Square 2. He is passionate about helping people turn their ordinary businesses into businesses people talk about. For more than 25 years, Mike has been working hand-in-hand with CEOs and marketing and sales executives to help them create strategic revenue growth plans, compelling marketing strategies and remarkable sales processes that shorten the sales cycle and increase close rates.