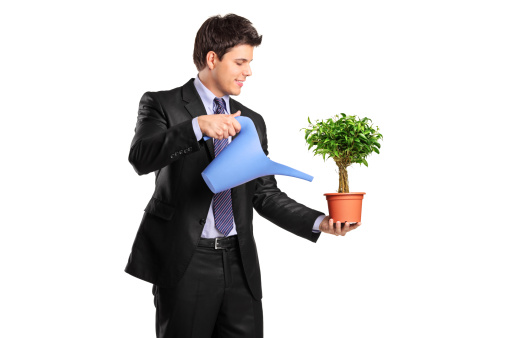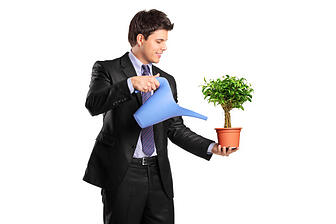 We all get emails like this all of the time: Take 20% off. Special - this week only. Online discount if you use this code.
These promotional offers do only one thing: take profit out of the company coffers and give it to customers who would have likely bought at full price.
I already shop at Bed Bath and Beyond, Eastern Mountain Sports and Kenneth Cole. I don't need a discount to get me to buy, and it's not the discount or the email that convinces me to do so.
As we've mentioned many, many times during our conversation about the new buyer behavior, it's my own pain that eventually triggers me to buy. When that pain becomes acute, I make a move, regardless of any discount or email.
So, if you agree (and I hope you do), then how do we, as smart inbound marketing professionals, create email marketing campaigns and lead nurturing campaigns that help our customers, clients and fans so that when their pain does become acute, they don't forget about us?
The answer, of course, is with educational content. Let's look at two email marketing efforts and see which one makes the most sense from a strategic and results-oriented perspective. After all, we're all about performance, and the numbers speak for themselves.
To give you some background, both campaigns are going to be sent to 5,000 people who have opted in to receive information from this company. Some are likely to be customers; others are potential customers who have provided email addresses.
Let's also assume that both are B2C campaigns for an outdoor products online store, like Eastern Mountain Sports. We think this example will work nicely, especially since most people think inbound marketing works better in a B2B situation. We've found that marketing is really a person-to-person effort, P2P if you will. We are also going to assume that a sale is worth $200.
Campaign 1 – Promotional (some might even call it outbound)
Subject Line: Big Discount Inside
Offer: Take 10% off (online only) this weekend with the use of this promotional code
Results: The email was sent to 5,000 and was actually delivered to 95% of the email addresses. There are usually some undeliverables in every campaign, as list quality deteriorates each month. In addition, the "%" symbol and the word "off" contribute to some of the emails ending up in a person's spam filter.
Now, we have 4,750 emails that ended up in people's email inbox. A typical promotional email open rate is around 8%, which means 380 people actually opened and read it. Typical promotional emails generate around a 2% click-through rate back to the website to get the coupon, start shopping and hopefully generate an online sale. This means that about eight people went shopping as a result of the email. It's very hard to know how many of these eight people would actually buy something, but for the sake of argument, let's say it's 25%. So, two people spent $200.
Looking at ROI on the email, there was $400 in revenue, and the cost to send it was probably around a penny per email, which means it cost us $50. Not bad. You know that the profit on the two sales would be less than the $400, but we should still be in the OK range for ROI. Oh, but wait, we have a discount to consider. That reduces the revenue by 10%, or $40, and takes it down to $320.
Campaign 2 – Educational (some might call it inbound marketing)
Subject Line: How To Pick The Right Personal Flotation Device (PFD)
Offer: Download this checklist to ensure that you get the perfect fit for you and your family
Results: The email was sent to 5,000 and was actually delivered to 99% of the email addresses. We've accounted for some undeliverables and list degrading, but there are no spam issues with this subject line.
In this scenario, we have 4,950 emails that ended up in people's email inbox. A typical email open rate for an educational email is around 25%. And because the topic we selected won't appeal to everyone on the list (segmenting the list and customizing the content would correct this issue), let's assume the open rate is just 15%, which means 742 people actually opened and read it.
Click-through rates for educational emails are usually only slightly better than promotional emails. The concept here is that people filter on the open, not on the click, so let's say 3% click-though rate is what happens in this case. This would mean that about 22 people went shopping as a result of the email. Again, we don't actually know how many people would buy, but let's keep it consistent and use the 25% we used in the first campaign example. Now, five people spent $200.
When we look at the ROI on campaign 2, there was $1,000 in revenue, no discount and the same expense of $50 used to generate the $1,000. This is much better from a pure ROI and numbers perspective.
I know there are a lot of assumptions in play here, but by educating your customers and prospects instead of trying to sell to them, you're protecting your bottom line and improving your top line. You also have a better chance of attracting people who have never bought from you than those who have in the past and are just waiting for a coupon code to buy what they probably would have purchased anyway.
Start Today Tip – One of the amazing aspects of marketing today is the ability to test different campaigns, different offers and different approaches to marketing. Don't take my word for it. This is an example to prove a point. It's based on generalizations to illustrate how you should be thinking about marketing. What you should be doing today is running tests like this on your own email marketing and making adjustments based on real data from your own business. That's how you take marketing from the art it used to be to the science it is today.
Square 2 Marketing – Leading The Reality Marketing And Inbound Marketing Revolution!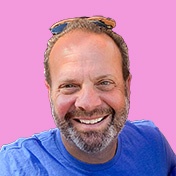 Mike Lieberman, CEO and Chief Revenue Scientist
Mike is the CEO and Chief Revenue Scientist at Square 2. He is passionate about helping people turn their ordinary businesses into businesses people talk about. For more than 25 years, Mike has been working hand-in-hand with CEOs and marketing and sales executives to help them create strategic revenue growth plans, compelling marketing strategies and remarkable sales processes that shorten the sales cycle and increase close rates.