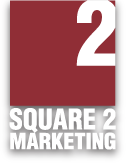 Until recently, traditional marketing and advertising tactics added value to your enterprise. However, it's likely you've seen their promotional power wane.
Have you seen attendance at trade shows decrease? Have you noticed the number of people reading key print vehicles decreasing? Are consumers watching less commercials? Is it harder today to get a prospect's attention?
We're not suggesting you trash your entire package of traditional marketing tactics. But, we are suggesting that you start considering adding newer, more prospect-focused marketing tactics that earn your potential customers' attention, instead of trying to buy it.
Enter inbound marketing, which offers strategies to help your business regain lost ground without doubling your investment.
So wait … what's so revolutionary about inbound marketing?
For your enterprise business to achieve growth, you need to put the customer at the center of your marketing: The customer is the one thing connecting all the varying facets of your enterprise and its marketing approach.
Unfortunately, many enterprise businesses respond to a lack of leads and lagging sales in the wrong way. They try to double down on old approaches and "get their businesses out there" with intrusive, impersonal outbound tactics – essentially forcing their company on their audience with outdated tactics like cold calling, direct mailing and ineffective push-it-out advertising.
However, the people you want to buy your product or service don't engage with businesses like they used to. The web has empowered your buyers and changed their buying behavior forever. Today's savvy consumers have learned how to ignore interruptive outbound marketing and traditional advertising campaigns.
When you use old-school marketing tactics that typically talk about your people, your building, your experience, your products or your credentials … your prospective clients simply don't care about all of that. They care about how you're going to solve their pains.
When you make it all about your business and not about the customer, you have no chance to gain a prospective customer's trust, respect or loyalty.
Inbound marketing, on the other hand, arms you with multiple opportunities to reach the right audience through educational content that is mapped perfectly to their decision-making process. This is how you gain their attention and trust, while simultaneously differentiating your enterprise business from your competitors.
For example, there are distinct differences between inbound marketing website design and more traditional online brochure website design. The inbound site provides visitors with a remarkable experience – one that educates, engages and works hard to emotionally connect with them so that they engage, identify themselves to you and make the conscious decision to come back.
The result is a new lead that should be nurtured, cultivated and turned into an amazing sales opportunity – all with additional inbound marketing tactics. Does your current website deliver the experience described here or does it present a set of features, benefits, facts and figures?
There is a lot more to inbound marketing for enterprise-level businesses than simply rethinking your website. When you download our free e-book, "Inbound Marketing: The CMO's Competitive Advantage In 2014," we'll map out an inbound marketing journey, including the strategies and tactics for your enterprise business to implement within one month.
This four-week content marketing program begins with strategizing and ends with how to measure results, including how to make any necessary adjustments for future progress in generating leads and gaining a loyal customer base.
Start Today Tip – Retrain your brain to start thinking like an inbound marketer. Delete any thought that verges on, "Buy my product or service!" Instead, make a list of all the ways your business helps its customers, paves the path towards innovation in your industry and strives to be a lasting educational resource, as opposed to a short-sighted sales opportunity.
Square 2 Marketing - Leading The Reality Marketing And Inbound Marketing Revolutions!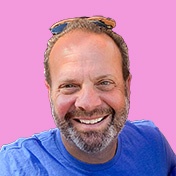 Mike Lieberman, CEO and Chief Revenue Scientist
Mike is the CEO and Chief Revenue Scientist at Square 2. He is passionate about helping people turn their ordinary businesses into businesses people talk about. For more than 25 years, Mike has been working hand-in-hand with CEOs and marketing and sales executives to help them create strategic revenue growth plans, compelling marketing strategies and remarkable sales processes that shorten the sales cycle and increase close rates.