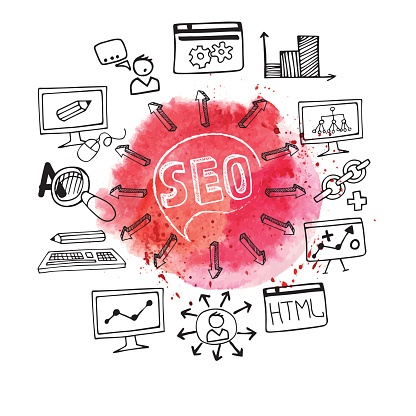 Content Is At The Core Of How You Get People To Your Website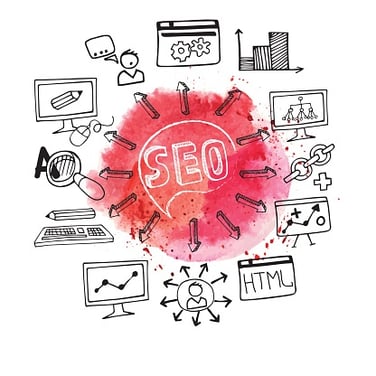 There are many different inbound marketing agencies out there. Some of them have legacy search engine optimization experience, meaning that's what they did before they were an inbound agency. They helped companies get found on Google, Yahoo and Bing.
They used tactics like backlinks, directories, website copy, page architecture and other black-box techniques to increase your rankings. Most of the time, these tactics worked pretty well. But, the end game is not just to be on the first page of the search rankings. The end game for marketing is to drive leads for your business.
When you adopt an inbound approach to getting found, the end game is much more central to the overall strategy. An agency like Square 2 Marketing, with no legacy search engine optimization experience, has had to rely 100% on content marketing techniques to drive our client search engine optimization strategy and high-quality rankings for clients. The results have been pretty amazing.
Here's how you can use content to help your business get found more frequently.
Strategy Before Tactics – Search Strategy
At the risk of sounding like a broken record, I repeat: Don't do anything without a strategy. This is no different. If you want to get found – often and by the people with whom you want to do business – you have to think things out before you start. Define your keywords, your keyword phrases and the questions your searchers will be asking. You have to understand how many people are searching for those phrases and how difficult they are to rank for. All of this data impacts the tactics you should consider deploying for clients in every situation.
Then your best bet is to start connecting content creation to your search strategy. That includes short-form content (like blogging), long-form content (like whitepapers, e-books and infographics) and snippets (like social media posts). We'll spend the rest of the article talking about each of these specifically so you get an idea of how to do what we're suggesting for your business.
Blogging Based On A Search Strategy
Search engines are looking for websites and web pages with the latest and greatest content. The "latest" part of that is important. If you never add new pages to your website, Google sees it as a static site with old information, and you won't rank. If you constantly add new indexed pages, with high-quality content and social shares, Google's going to see your site and pages as highly valuable and rank them.
The best way to signal Google is to have an active blog, one that is constantly updated with new articles that use keywords and get shared, thereby showing Google your site is a source of valuable information. On top of that, Google ranks blog articles highly, and it does this quickly. We've had a number of client blog articles rank in days. So, while ranking pages on your website could take months or years, blog articles can rank much more quickly. This means new visitors to your site in short order.
Long-Form Content Is The Glue
If blogging is going to give you a number of chances to rank on Google, as well as the opportunity to build your indexable pages and focus on keywords, phrases and questions, you need to use the long-form content to bind up new visitors with a solid conversion strategy.
Here's what I mean. Everyone who reads your blog is a potential prospect. If you don't give them the chance to convert, you're leaving a lot of opportunities on the table. Every blog article is an introduction to your company, and those readers need to be directed to get closer to your business.
Every blog article needs a call-to-action that includes MORE information on a related topic. That is how readers turn into leads. This means you have to be writing blog articles with long-form conversion ideas in mind. You have to create long-form content and blog articles at the same time, linking them together. This is an important step and one that I see skipped often by people who haven't been practicing inbound very long.
Off-Site Search Engine Optimization
On-site search engine optimization is much easier than off-site, so it's likely you'll find many more people who do on-site versus off-site. Again, this is where strategy plays a pivotal role. First, you can take your long-form content and promote it across a variety of websites where your prospects are already spending their time.
Next, cultivate guest blog opportunities on blogs that already have a large following and high domain authority. You can publish content across social media sites and LinkedIn groups. You can create affinity marketing programs to share content and utilize existing lists. All of this work falls under the category of off-site SEO and drives new visitors to your website.
Website Design Based On A Search Strategy
By now, you should be sensing a pattern. If you want to get found, there is a lot more you have to do besides just basic SEO. We already talked about strategy, content and off-site stuff. Now we're talking about the website. If you want your website pages to be found (Google ranks website pages, not websites), you have to build the site properly.
First, the URLs have to clearly signal the search engines as to what's on the page. For instance, our page on inbound marketing ranks 10x better with the URL extension "/what-is-inbound-marketing" than when it was "/inbound-marketing-services."
All other indicators need to be equally buttoned up. Meta descriptions are less for search and more for marketing messages. Remember, the more people click on your links, the higher Google ranks you, so those meta descriptions have to be enticing. All the other tags on the site have to be consistent and accurate, too. Finally, social signals help Google know what other people find valuable, so make sure each page is compelling enough for people to want to share it. In short, every page must be built with the care and attention you used to pay to your home page.
Social Media As An Accelerant
We mentioned the importance of social media, but in terms of driving new visitors to your site, social works like gasoline on a fire. It can either flame up or, if the gas is watered down, extinguish the blaze. Yes, search engines are looking for social cues as an indicator of ranking factors, but more importantly, a highly shared blog article or page on your website drives almost as much website visitor traffic as organic search.
This makes social media a very important optimization tactic. What typically works best is not simply posting content, like you do on your website, but rather starting conversations around pain points, issues, challenges and potential solutions. People on social media want to converse, be part of the story and learn new things. If you engage them in a conversation and make them smarter, you're well on your way to getting them to visit your website. Then if you've built your site properly, you can start telling them your story, engage them emotionally and perhaps secure a new lead for your sales team. Now you're executing like an inbound pro.
You probably get the idea by now that good inbound marketing is much more complicated than it sounds when you first get started or first hear about how it works. Getting an inbound program to actually produce leads for your business is hard work and takes time.
What you see here is how important strategy and planning are AND how important properly integrating all the different components of inbound is. If search, content (long-form and short-form), website and social media marketing are not orchestrated correctly, you are likely to see less-than-stellar results.
Take it from us. We've implemented over 200 inbound marketing programs for companies in a variety of different industries. If you want to generate leads, you have to make it easy for your prospective clients and customers to find your business in as many places as possible, not just on search engines.
Start Today Tip – Most people think the execution is the value-oriented part of hiring an inbound marketing agency, but in reality, the execution is the easiest part of the process. Instead of focusing on the execution, invest in getting the detailed connections built between the tactics. You need to understand how your guest blogging, influencer marketing, content publication, social media, email marketing and more traditional search engine optimization (on-site and off-site) work together to push up website visitors month over month. If you can link these traditionally diverse tactics together, you're already an inbound pro. If you feel like you might be missing something, working with a team who has done this before is going to help you cut corners, save time and get better results faster.
Square 2 Marketing – Inbound Results Start With ME!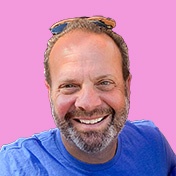 Mike Lieberman, CEO and Chief Revenue Scientist
Mike is the CEO and Chief Revenue Scientist at Square 2. He is passionate about helping people turn their ordinary businesses into businesses people talk about. For more than 25 years, Mike has been working hand-in-hand with CEOs and marketing and sales executives to help them create strategic revenue growth plans, compelling marketing strategies and remarkable sales processes that shorten the sales cycle and increase close rates.