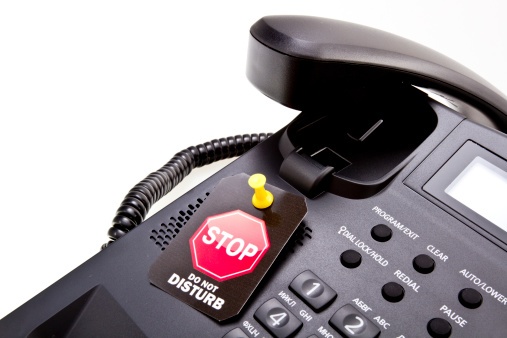 Your Prospects Are Not Available To Take Your Call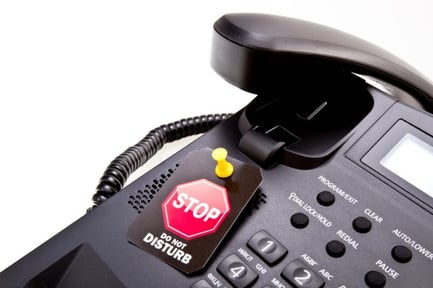 I get it. You want – no, you need – more leads. I also know that your marketing strategy takes time to produce the numbers you need to drive your revenue goals. This puts you in a precarious situation, so you decide to start a cold-calling campaign to talk directly to your prospects and get them into your sales funnel.
On the surface, this might feel like the right option. But in reality, it's not. It's not the right call (no pun intended) because the idea is flawed. Your ability to get through to, disrupt and create engagement with your prospects is going to face uphill challenges every step of the way.
Let me illustrate in more detail.
Who Do I Call?
If you're going to make cold calls, you need names and numbers. Where do you get these? You could buy them. That data is usually only partially correct, meaning many of the names and numbers are going to be wrong or out of date, resulting in wasted effort on those numbers.
You could do some research. This step is a good idea, if you're planning on cold calling, but it's not guaranteed. Finding a general phone number on a website and calling a specific individual might result in a connection, but it might also result in reaching a gatekeeper who refuses to let you through. Again, this has an impact on the effectiveness of the cold-calling tactic.
More than likely, you'll get through to a voice mailbox and leave a message that the recipient will probably ignore. Let's assume you're incredibly gifted at crafting and leaving compelling voice mail messages – now you're waiting for someone to call you back. Again, not the most effective use of your time, but a necessary evil if you're calling.
How Do I Get In Touch?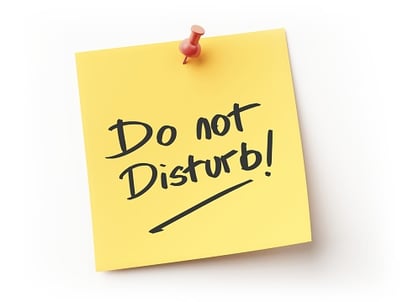 One of the biggest challenges facing people using cold-calling tactics is actually getting a live person on the phone. Even if you have a target prospect's office phone number, there are a number of hurdles facing you.
Caller ID is the first. Your phone number is presented to most executives. How many of you answer the phone when you don't recognize the number? How many of you let calls through when your assistant says, "John from ABC Company is on the phone" and you don't know who John is? These systems are designed to protect you from people attempting to interrupt you. They are extremely effective.
But it gets worse. More and more offices don't even have phones. Voice over IP (VoIP) and soft phones (using your computer as a phone) allow almost anyone to screen their calls. At Square 2 Marketing, we don't have office phones; all our client calls are done via Zoom or on our smart phones. It's almost impossible to get me through our general office number.
What about social media? Yes, a lot of experts are suggesting some preliminary contact via LinkedIn or Twitter. This might be an option, but those systems are also designed to help users screen and deflect sales calls. This adds a layer of complexity to your outreach program and doesn't always provide enough value to support continuing it as a technique.
What Do I Say If I Get In Touch?
Let's assume you get through. After the initial shock wears off, what do you say? It had better be well thought out, purposefully crafted and engineered to work the first time. You won't get a second chance. Whether it's a voice mail or a live conversation, if you can't prove how you're prepared to help the person on the other end of the line, you're doomed.
It can't be about you, your company, your product, your service or your track record. It had better be about your prospect, their challenges, their pains, their issues, their company and how you're uniquely positioned to help them – right now. You'd better be prepared to disrupt their status quo. You have to quickly uncover their issues, if they have them, and be prepared to provide insight on how to fix those issues. After all, you called them; they might not have an issue.
You must emotionally connect with them and get them talking about their challenges. One way to do this is to ask them questions. But again, these questions should be well thought out in advance, and designed to be open-ended while taking the prospect down a specific path and allowing you the opportunity to prove you're there to help – not sell. This is not easy.
How Scalable Is This Approach?
Marketing should be part of a scalable, repeatable and predictable system. It should run 24 hours a day, seven days a week. You should know exactly what you put in and what results come out. Cold calling is labor-intensive. A single person can only make so many calls in a single day. The amount of effort is limited by the number of hours in a day.
If you want to make more calls, you have to hire more people. You can't ask your current people to make more calls if they're already making as many calls as physically possible; this doesn't even address the quality of those calls after hour two or three. How would you feel if all you did was make cold calls all day? It's one of the main reasons this technique is slowly going the way of the dinosaur.
If you don't have any other options, then yes – hit the phones. But there are many other better options for driving leads into your company.
What Are The Alternatives?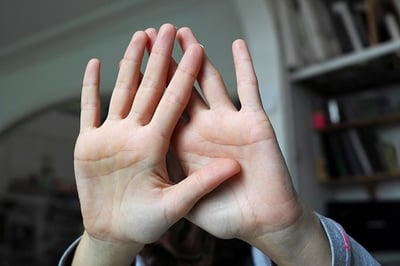 OK, you want to be more proactive, so I'll save the inbound marketing conversation for later. If you want to have demand generation as part of your marketing effort, then consider account-based marketing, consider a more aggressive content publication plan, consider speaking opportunities and consider a content-based digital ad campaign (on LinkedIn or Facebook) with a personalized conversion experience and a contextual lead-nurturing campaign.
These tactics all reach out to potential prospects and try to get them to connect and engage. This happens when you provide them with educational, insightful and compelling information that gets their attention, draws them in and connects them with your company in a way that is more oriented to the way they want to buy.
Inbound marketing tactics (such as organic search engine optimization, ad words, optimizing your website, content marketing, email marketing and social media) all focus on putting your message and story in front of the people who are actively looking for products and services like the ones you offer. To me, this is the optimal way to market your company, but I understand it takes time and an investment in building the assets and system required to produce leads in a scalable, repeatable and predictable way.
The sooner you start building this system, the sooner you'll have this revenue-generating machine as an asset and competitive advantage for your business. The best-case scenario is a blend of demand generation and inbound marketing tactics that drive proactive engagement into your lead-nurturing program. Once this is up and running, you'll have the data you need to start taking a scientific approach to optimizing the mix of demand gen and inbound to produce the right flow of high-quality leads for your business.
This isn't science fiction anymore: This approach is quickly replacing the cold-calling, interruptive marketing and sales tactics that no longer match how people want to work with new partners. Let us help.
Square 2 Marketing – Innovating Marketing And Sales To Match Today's Buyer Behavior!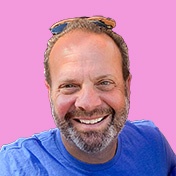 Mike Lieberman, CEO and Chief Revenue Scientist
Mike is the CEO and Chief Revenue Scientist at Square 2. He is passionate about helping people turn their ordinary businesses into businesses people talk about. For more than 25 years, Mike has been working hand-in-hand with CEOs and marketing and sales executives to help them create strategic revenue growth plans, compelling marketing strategies and remarkable sales processes that shorten the sales cycle and increase close rates.