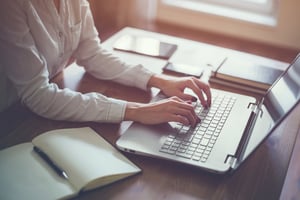 When you consider the investment of time, effort, and money that you need to put into a blog for it to be successful, there's no doubt that you've probably asked yourself why blogging is important in the first place.
The fact is, today, blogging is the single most important inbound marketing activity you could focus on—it's even more critical to your efforts than SEO and social media.
Here are some of the reasons why blogging is important in business today.
Educate Consumers
Your blog gives you a channel all your own where you can educate consumers by creating relevant content that answers their questions and helps them make more informed purchasing decisions. You can share information about your industry, facts, figures, interesting pieces of news, statistics, and so much more. You can give your audience the information that they're hungry for at every stage of the sales funnel—and they'll remember you for it. Plus, you'll build trust and credibility with your audiences as you educate them. When you educate consumers with content, you benefit.
Drive Traffic
Blogging is one of the most effective ways to drive traffic to your site. It allows you to have more indexed pages, which will help with SEO. Using specific keywords, categories, and topics in your blog posts that you want your business to be found with can also improve your SEO efforts. That means your blog posts will show up more often in search engine results pages, leading to more organic traffic coming to your site.
By sharing your blog posts on your social media and on similar channels as well, you can entice your followers to click through to your website to keep reading.
Convert Traffic
Once you have generated traffic to your website through your blog, you can also convert it into leads with your blog. At the end of every blog post, you can—and should—add a lead-generating call to action that will entice your visitors to exchange their contact information for things like free whitepapers, fact sheets, webinars, or ebooks.
Become an Industry Leader
Well-written blog posts filled with valuable information that your audience wants to read can boost your authority on your subject matter—it can help you become an industry leader. By sharing your knowledge, experience, and expertise, you will start to be known as a trusted source for the products and services that your consumers want. Your blog can become the place to be for information in your industry. And because you'll be trusted and credible, people will think of you first when a need to purchase arises.
Develop Relationships
One other reason why blogging is important is because it offers you another channel to deepen your relationships with your customers. People can get to know you from the comfort of their homes. You can get to know them through their comments and questions on your blog posts. And you can interact with them by replying.
Drive Long-Term Results
When you promote a social media campaign, you only generate results as long as that campaign is in full swing. The same goes with advertisements and other forms of marketing. Blogging, on the other hand, drives long-term results.
The blog posts you write today can continue to generate traffic, build trust, establish credibility, and convert leads for many months to come. Your blog keeps working hard to help you achieve your business goals while you're sleeping, on vacation, or busy with other business activities. Your blog posts will be ranked in search engines, so they will continue to pop up when people search for similar topics online and you'll keep getting results long after you've written and published them.
We hope that you now understand why blogging is important.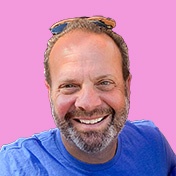 Mike Lieberman, CEO and Chief Revenue Scientist
Mike is the CEO and Chief Revenue Scientist at Square 2. He is passionate about helping people turn their ordinary businesses into businesses people talk about. For more than 25 years, Mike has been working hand-in-hand with CEOs and marketing and sales executives to help them create strategic revenue growth plans, compelling marketing strategies and remarkable sales processes that shorten the sales cycle and increase close rates.