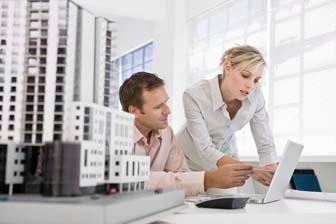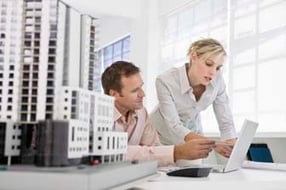 Our Revenue Team is constantly sharing their upcoming opportunities with me, and often I'll hear, "This CEO is an engineer by trade." That's usually music to my ears.
Why would I care about the background of the CEO when it likely has nothing to do with our marketing effort or even what the company does for its clients?
The answer may surprise you. There are a lot of similarities between inbound marketing and the detailed systems and processes required to deliver a set of architectural drawings or engineering schematics. The people who excel in these fields have something in common with those who have successful engagements: They understand a systems approach.
Let me give you some more specific examples of how these people intuitively understand inbound better than even traditional marketing people and creative personalities.
Strategy And Planning
Architects and engineers understand the importance of plans and planning. Creative types? Not so much. Blueprints, schematics, designs and detailed drawings eliminate all of the ambiguity. They help everyone get on the same page. Creative people prefer to jump in, wing it and see what works. Inbound is so complex and has so many moving parts. Given the need for such tight integration, it requires the detailed planning and design that architects and engineers understand.
The effects of running inbound without a plan might be familiar to some of you: Results are less dramatic than originally expected, or they take longer to realize. Pieces of the program are not connected, like blog articles that are missing CTA buttons linking to long-form content offers. Social media campaigns don't include conversation starters that promote blog articles. Blog articles are written without search and social as key components of the creation strategy.
It's easy to get caught up in the excitement, skip the strategy and planning step and jump right into website, blogging, landing pages and social efforts. Do your best to slow down and plan. Just like you would NEVER build a house without a plan, don't ever build an inbound program without one either.
Data-Driven Decision-Making
Left-brain people make decisions based on data: This wall won't fit here because it's too small. This office needs more electrical outlets to support four people because we need one outlet for every two people. This data-driven decision-making applies perfectly to inbound marketing. In the past, marketing people have made decisions based on gut and intuition.
Have you ever had this conversation before? "Well that trade show wasn't great. Should we attend again next year?" "I don't know. If we don't, people might think we're out of business." "OK, let's sign up."
Wouldn't it be better if the conversation had more to do with what it cost to attend and the results you achieved from the show? Leads, sales conversations, sales opportunities, candidates – whatever your quantitative marketing goals were?
Inbound is a data-driven marketing methodology. Looking at the numbers daily, weekly and monthly helps you make go-forward decisions. No more guessing, just solid actions based on past performance and projected goals.
Systems Thinking
Engineers and architects also think very linearly. First we do this, then we do that and we finish here. This step-by-step, structured approach to their jobs enables them to repeat their performance and enhance it over time. Inbound is exactly the same way. You need an operationalized methodology to be great at inbound. You need systems and processes that ensure you're delivering in the same way over and over again.
You need to be able to learn from your mistakes, integrate your learning into your process (so that you never make the same mistake again) and improve over time. You have to take what you learned working with Client A and apply it to Clients B, C and D. You need the platform to experiment, try new methodologies, evaluate results and apply that innovation to all of your clients. Isn't this how architects grow their practices? They create an innovative design, everyone sees it, everyone loves it and everyone wants to hire them. Right?
Yes, inbound might require a new set of skills that don't typically reside in the creative, right-brain people who have historically worked on and delivered marketing. But today, marketers need to have a balance. You need to blend creativity with process if you want to create a sustainable, repeatable, scalable inbound marketing machine for your business.
Start Today Tip – Step one has to be understanding your specific personality. Are you creative and intuitive, or organized and systematic? If you're more creative than systematic, use a defined and proven inbound methodology to help deploy your program and deliver results. This is especially important if you're working with an inbound marketing agency partner. They should be bringing a proven methodology to the table, and you should be able to take advantage of their experience in delivering results to clients. If you're already systematic, consider working with an agency partner who can teach you the inbound system, and then manage it yourself. Either way, using partners helps you quickly get past the learning phase and into the results phase.
Square 2 Marketing – Leading The Reality Marketing, Inbound Marketing And Inbound Sales Revolutions!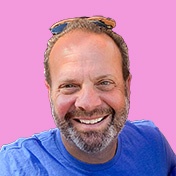 Mike Lieberman, CEO and Chief Revenue Scientist
Mike is the CEO and Chief Revenue Scientist at Square 2. He is passionate about helping people turn their ordinary businesses into businesses people talk about. For more than 25 years, Mike has been working hand-in-hand with CEOs and marketing and sales executives to help them create strategic revenue growth plans, compelling marketing strategies and remarkable sales processes that shorten the sales cycle and increase close rates.