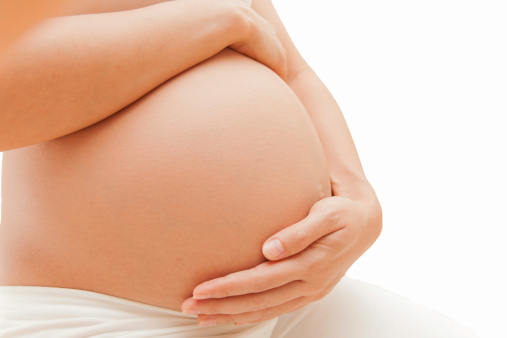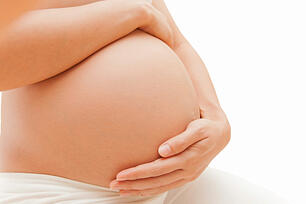 We all know where babies come from, but where does great content marketing come from?

Creating educational content that turns visitors into leads is the key to an inbound marketing program.

Developing that content is a challenge, and developing content that actually works, well, that's an even bigger challenge.

The secret behind creating content that converts is understanding the questions that your current prospects are asking your sales people at all phases of your existing sales process.

In fact, our suggestion is to

inventory all of the questions your prospects are asking and map those inquiries to your sales process, identifying them as top of the funnel, middle of the funnel or bottom of the funnel.

Here is an example related to our own business:
When we first meet prospective clients, they have questions such as, "How does inbound marketing differ from traditional marketing?" This is a top-of-the-funnel question. To answer it, we created a piece of content in the form of an e-book titled The Ultimate Guide To Inbound Marketing.
After we've had some conversations about inbound marketing, they might ask something like, "How would this type of marketing apply to my professional services firm?" This is a middle-of-the-funnel question.
They clearly know more about inbound marketing now than when they first met us, but now they are thinking about how it might apply to their specific business and their specific industry.
To help, we created 7 Marketing Mistakes Professional Services Firms Should Avoid.
To round out our attempt to create content for all phases of our sales funnel, we built a number of bottom-of-the-funnel offers for people who want to know, "How many leads do you think could be generated for my business?" or, "What specific tactics are required to get me to my lead gen goals?" To educate prospects on this specific question, we offer our Inbound Lead Calculator.
This isn't hard to do, but it does require a process. It also takes some creativity, especially when it comes to creating the titles of your offers. In yesterday's post, I talked about the importance of creating content that stands out: Click here to refresh your memory on that topic.
I would also encourage you to have a forward-looking perspective on your content creation efforts. Plan a three-month content calendar so you're working on a bunch of pieces at once. This also helps to integrate your long-form content, like e-books and whitepapers, with your blogging effort. Remember, each blog must promote one piece of long-form content so that your blog becomes a lead gen tool, not just an SEO tool.
Once you have your plan, you have to create the content. One of the best ways to do this is to hire a professional writer. Yes, I know you could write it, but you don't have time. And, as good as you are at your job, you're probably not a professional writer. I've seen brilliant business people deliver horribly written content.
Creating content that converts, works with search, tells compelling stories and looks amazing isn't just something you start doing when you wake up one day. It takes 10,000 hours of practice. If you publish something that isn't amazing, it's going to impact your brand. It affects your prospect's experience with your company, and it might just keep you from getting that big deal.
I know, your business is special, it's complicated, and what you do is unique. All true, but people who create content that converts do it for all types of businesses just like yours. Focus on doing what you do well: running your business. And let the pros do what they do well: creating content that turns your website visitors into leads.
Start Today Tip – Today's tip is easy. Send an email out to all of your sales people or customer service reps and tell them to give you a list of the questions prospects and customers ask on a regular basis. Or you could get them all together and write the questions out on a whiteboard. Then, ask them to give you perspective on where in the process those questions come up. Make a note of it.
Next, start working to write creative titles for the educational content that answers those questions, and plan out the next 90 days worth of content. Integrate it all, making sure that your blogging supports your new educational content. Once you get them written and posted to your site, track the results and optimize monthly based on the results.
Square 2 Marketing – Leading The Reality Marketing And Inbound Marketing Revolution!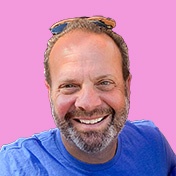 Mike Lieberman, CEO and Chief Revenue Scientist
Mike is the CEO and Chief Revenue Scientist at Square 2. He is passionate about helping people turn their ordinary businesses into businesses people talk about. For more than 25 years, Mike has been working hand-in-hand with CEOs and marketing and sales executives to help them create strategic revenue growth plans, compelling marketing strategies and remarkable sales processes that shorten the sales cycle and increase close rates.