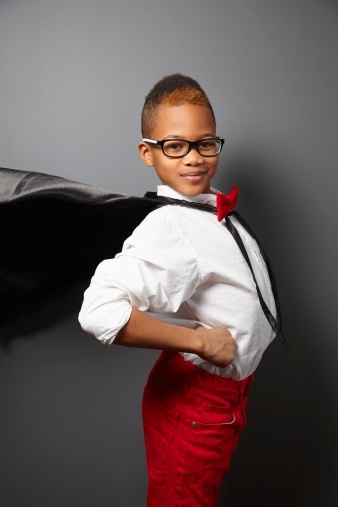 Inbound Marketing Requires Social Media To Drive Inbound Leads
We just don't get it as B2B marketers.
We aren't ready for that level of commitment. We want our space. We just aren't ready for a close relationship. We'd like to stay friends, but just friends. They deserve better than us. It's not them, it's us. Definitely us.
Since we market business-to-business, it's hard for us to feel the love and loosen up a bit when it comes to marketing, especially on social media. But we don't have a choice any longer: It's time for us to either start showing a bit more personality or let our prospects be wooed by the charming competitor across the room.
If your business or brand doesn't have a social media presence, it's time to put yourself out there. Social media isn't just for sexy or sassy B2C brands, but for every business, including nontraditional or "boring" industries. Even religious figures such as Pope Francis and the Dalai Lama have Twitter handles, not to mention Barack Obama's sweeping social media success in the so-called "Facebook Election."
Yet merely "having a Facebook page" or "being on Twitter" for the sake of peer pressure isn't enough to charm prospects; you need to use it right. If you're not listening and engaging with your audience, you might as well not be on social media at all. Don't just use your social channels to auto-publish your blog or other promotions. And having no online social presence is equivalent to signing up for the B2B nunnery – you'll be single for life.
Social Media Marketing With "Heart"
Social media marketing is an oxymoron. People don't want to be marketed to; they want to socialize, even when it comes to a B2B purchase. That doesn't mean your business needs to start sharing cat GIFs and Beyoncé memes, but being social means it's time to start marketing with heart instead of just facts, figures and value propositions.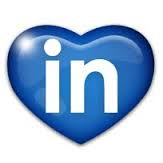 The reason pop culture thrives on social media is because it captures people's attention through strong feelings and emotions. Those emotional appeals don't resonate with everyone though, and that's the trick: Successful social content only attracts the people it's targeting and ignores everyone else.
For many B2B companies in "boring" industries, that means it's time to loosen up and let your hair down. Start acting like a human in your social media activity and make a human-to-human connection with your audience.
Instead of just targeting a specific buyer persona, create a persona that represents your business and conduct all of your social media activity as if it were a conversation between your prospect's persona and your own company's persona.
Keep Your Eyes Wide Open All The Time
Imagine this scenario: You go on a date, and the other person spends the evening talking about him- or herself only – doesn't involve you in the conversation in the slightest. You probably wouldn't be calling the next day for another meet-up, right?
No lasting relationship is built upon shameless self-plugs, and we can't treat social media any differently. Yet many marketers expect our social media followers to do just that. We push and publish only our own content without listening to what our prospects actually think, want or say.
To win over prospects, marketers need to keep their eyes (and ears) wide open all the time. Social media is more about market research and customer empathy than it is about self-promotion
Keep Your Ends Out For The Tie That Binds
It's easy to assert that social media marketing is all about touchy-feely emotions and "soft" metrics like engagement or brand recognition, but every solid relationship goes both ways. B2B marketers also (correctly) want a return on their social marketing investment.
Social media needs to be as much about lead generation as it is about passion and personality. The good news is that those two goals are not diametrically opposed, but the bad news is that it's difficult to balance them.
Publishing a direct purchase call-to-action on your social channels is a lot like proposing on the first date. Not only is it cheesy, but it turns off your prospects before they get to know you. On the other hand, if you don't include any sort of call-to-action, then you build up great social media connections that never turn into new business opportunities. For a B2B marketer, nothing could be worse.
The nexus: Use social media marketing to draw users onto your website and to engage with your lead-generation content, but avoid a direct "Buy Now!" approach that comes across as too pushy.
It's Very, Very Easy To Be True
The number one objection many B2B marketers encounter when showcasing personality on social channels is that it might turn off or offend some social media users.
If you're concerned about presenting your brand's personality to the masses, then you're doing it wrong. Don't pursue the masses on social media; instead, pursue only the perfect prospects.
With social media, it's now easier than ever to pursue them and only them. Every business that excels at social media marketing has shown, time and again, that it's better to be true to your brand's personality than to try to appeal to everyone.
Turn The Tide
B2B doesn't have to be synonymous with "boring" on social media, and if you've made some of the mistakes mentioned above, don't sweat it too much. There are plenty of fish in the sea, after all.
Social media produces a happiness that proves that the investment was the right thing to do, with a long-term ROI in terms of customer attraction, engagement and loyalty. Case in point: The infamous Oreo "You can still dunk in the dark" tweet. When the lights went out during Super Bowl XLVII, Oreo's social media team produced a social media experience that expressed a great deal of personality and tapped into followers' passion.
Turn the tide of humdrum content and start taking some risks today. The businesses and brands that are leading the way on social media don't wait for a six-committee approval on everything they tweet or share. Rather, they use good judgment while showcasing their own personalities and tapping into the passion conversations their communities are already abuzz about.
As a B2B marketer, it's time to get out of the friend zone. Work up the courage and start talking with your prospects in a way that wins their hearts and captures their attention. Prospects don't swoon over auto-posted blogs with dreary premises. Rather, they fall for zest, verve and a little risk-taking passion.
Square 2 Marketing - Inbound Results Start With ME!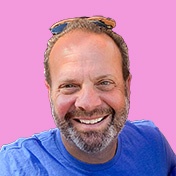 Mike Lieberman, CEO and Chief Revenue Scientist
Mike is the CEO and Chief Revenue Scientist at Square 2. He is passionate about helping people turn their ordinary businesses into businesses people talk about. For more than 25 years, Mike has been working hand-in-hand with CEOs and marketing and sales executives to help them create strategic revenue growth plans, compelling marketing strategies and remarkable sales processes that shorten the sales cycle and increase close rates.