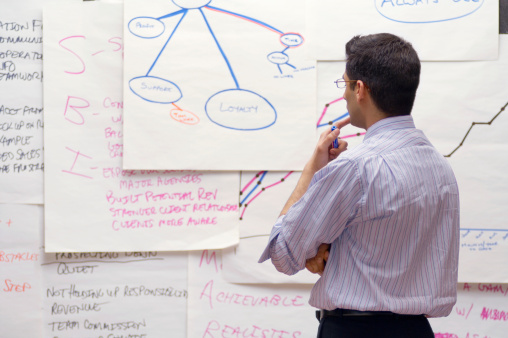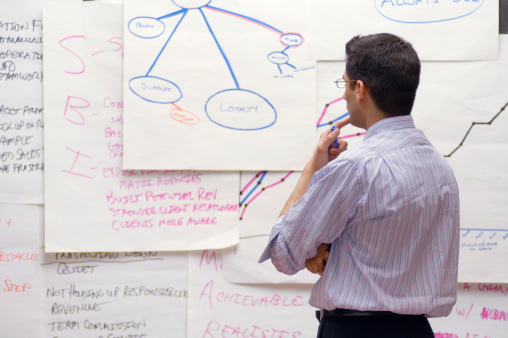 Maybe I missed it. Maybe search engine optimization (SEO) has always been complicated. But, it seems like it's become exponentially more complicated.
I was even reading a recent article that sounded to me like this: "Do this, but don't do too much of it. Do that, but remember, it might hurt you. Don't do this, but you have to do some of this if you want to rank."
Marketers just want a road map. We don't want to work in the gray area. We want to know what we have to do so that we can do it. Unfortunately, this part of marketing – this very important part of marketing – isn't going to change any time soon.
Each month, we're dedicating our content, our advice, our guidance and our thought leadership to a different practice within the inbound marketing realm. This month, it's search engine optimization.
Here's what we do know.
Strategy Before Tactics Improves Rank
At the risk of sounding like a broken record, please don't do anything before you create a solid inbound marketing strategy. This strategy is going to help you identify the keywords or phrases that you want to see your pages rank for when people search. It also helps you develop an SEO strategy to organize your content, your website and your social media strategy around those keywords, delivering much better results than if you simply start working without a plan.
Great Content Ranks
When it comes down to it, any inbound marketing agency is going to tell you that, while quantity is important, quality is more so. Volume is fine, but one amazing piece of content could potentially drive as many or more new visitors to your website as 20 mediocre ones. So, yes, we're working on sustained content publication while striving to create those amazing efforts that propel results through the roof.
Web Pages With Great Content Rank
Google and other search engines rank web pages, not websites. You need an SEO marketing strategy that adds high-quality, keyword-centric, indexable pages to your website on a weekly basis – or more frequently, like daily. One of the best ways to achieve this objective is with your blog. When you place your blog on your site and post new articles at a regular clip, you're adding the perfect type of page with the best chance to rank.
Great Content Gets Shared And Ranks
The more your content gets shared, the higher your pages are going to rank. This takes us back to the elusive "great content" quest. Spend the extra time working hard to create amazingly creative, educational, interactive and prospect-focused content. When your friends and followers start sharing it with their peeps, your pages are going to rank.
Don't take a wait-and-see approach to this. Get all of your content out there, and let your audiences be the judge of what's great. If you never share your stuff, you can bet they're not going to share it, either. Don't just share with your corporate networks; make sure you and your entire company share your content with everyone's personal networks. This small, often overlooked tactic makes the difference between moderate and monumental sharing.
Tracking Your Progress Helps Improve Your Rank
Once your strategy is established, you'll know what keywords to track. Once you start tracking your rankings for important keywords or keyword phrases, you'll notice up-and-down movement. Continue to repeat those activities that drive keywords up and suspend activities that drive keywords down. Warning: Search isn't just about keywords. If it was, you might drive yourself crazy.
Search engine optimization should be about organic traffic growth, especially lately. Google is doing a very good job of keeping keyword data away from us. It wants us to move to contextual search optimization, ensuring that our content answers questions so that when people ask Google, Google returns the desired results.
Over time, it's likely that we're going to have less and less insight into which keywords are performing, and that's not a bad thing if we're prepared to create content that is contextual in nature. Start now. It's going to be easier to do now than in a year, when you have no access to keyword data.
If the numbers of organic visitors to your site are increasing month over month and week over week, your SEO efforts are paying off. Stick with it and continue to see an increase in leads from your effort.
Start Today Tip – All of our tips start with an assessment. Look at your list of keywords. You have that list, right? If you don't, you need to consider a strategy reset. Once you get the list, see where you rank for your words and phrases. Make a concerted effort to build your content strategy around those keywords. Stick with it for at least 30 days, focusing on just those keywords. Then, see if you've increased your ranking. Even more valuable, benchmark current organic site visitors and look at that number after 30 days. It's more important for that number to go up than for your ranking for selected keywords to rise.
Square 2 Marketing – Leading The Reality Marketing And Inbound Marketing Revolutions!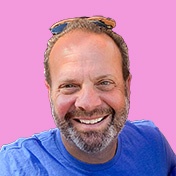 Mike Lieberman, CEO and Chief Revenue Scientist
Mike is the CEO and Chief Revenue Scientist at Square 2. He is passionate about helping people turn their ordinary businesses into businesses people talk about. For more than 25 years, Mike has been working hand-in-hand with CEOs and marketing and sales executives to help them create strategic revenue growth plans, compelling marketing strategies and remarkable sales processes that shorten the sales cycle and increase close rates.