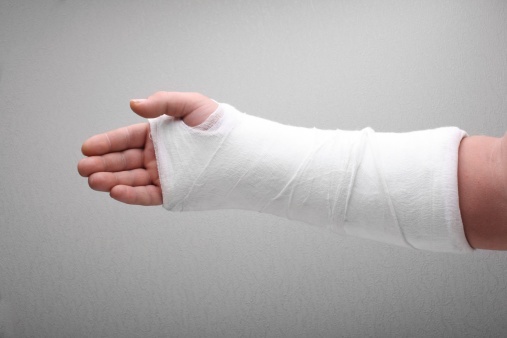 Email Marketing Has A Place In Any Inbound Marketing Program

—

It Just Has To Be Deployed With Care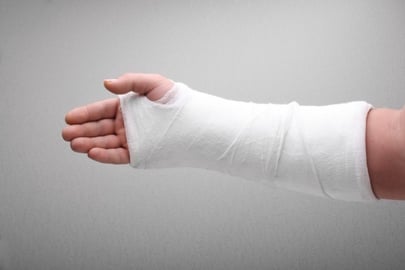 At the risk of appearing on a soap box, here we are again talking about email. But today it's not about the abusive email practices many companies are using. Instead, it's about how to fix your email marketing efforts so they produce the desired results.
Email marketing has a strategic place in any inbound marketing effort. To us, it's the air cover for the ground troops, and if you want to win the battle, it's a necessary part of any marketing effort. But if your air cover is improperly planned, executed and adjusted, you might just drop it on your own troops. I'd like you to avoid that because it's what's going on right now at many companies.
Here's what's wrong with email marketing today and how to fix it at your company.
It's Too Easy, So Everyone Is Abusing It
Look, I get it: Create the email, build the list and press send! I also get how giving your sales reps an email and telling them to send it to everyone they know (or are connected to) seems like an easy way to get the word out. But that's not what email is good for. It's not good for getting anything out.
While it's simple to create, send and manage, it's also easy to delete, skip over, throw in a folder or unsubscribe to. Look at your own inbox; it's cluttered with crap, so you scroll through deleting almost everything and anything that doesn't look like it needs your attention. Do you want your precious message treated like that?
Open rates and click-through rates on email marketing have been flat since 2012. While the data doesn't show a decline, the numbers themselves are very low. Average open rates are in the low 20% range and average click-through rates are in the low 3% range. If your email marketing is producing lower numbers than this, it's a good indication that you're not running your programs effectively.
You Forgot The Goal Of Email Marketing
I think a lot of marketers and salespeople forgot the goal of email marketing. Newsflash — it's not to get an appointment. Email marketing is only good at one thing, and that's getting people back to your website. That should be the only goal when you send emails.
Research shows people only spend about 20 seconds reading emails, so you can't send long emails. They need to be short and they must include images, links and big, bold headlines. You also have to spend time working on the subject lines. It's the most important part of any email campaign and it's the worst part of the emails I see other marketers sending out. If you don't move people with your subject lines, they won't open the emails and they won't be able to click through. Remember the goal?
You should spend 70% of your time creating an emotionally disruptive and compelling subject line, and then spend the rest of the time creating the email copy and links that drive people back to your website. Do this well and you'll be consistently talking to 20% to 30% of your list. In addition, you'll be driving another 3% to 5% of your list to your site for new, fresh, educational content.
You're Not Planning It Strategically
Email has a very strategic place in an inbound marketing program. Despite the challenges, you need it. Email provides a constant reminder for your prospects and your customers. If you execute it effectively, email can drive bottom-of-the-funnel leads, help cross-sell new services to current customers and nurture leads so they move through the funnel and close faster. Notice that I'm not talking about the emails salespeople send; these are in a class by themselves and how to do those properly requires a lot more discussion.
When you think about email in an inbound marketing program, you'll find you need three types of emails:
General Educational Emails For Prospects: Even your best prospects can wrap up their lead nurturing sequence and not be ready to talk to one of your salespeople. You need a mechanism to continue the conversation. These general prospect emails allow you to touch base with your prospects once or twice a month. Keep these short, educational and filled with links. Remember the goal!
Ongoing Customer Update Emails: Customers need to be nurtured, too. First, they want to feel like they're part of a community. The better job you do at creating a community, the more likely they are to stay with you. As you come out with new products and services, use this type of email to share your innovations with all your customers. Then, your salespeople can follow up.
Lead Nurturing Emails: These personal emails are designed to do something very different than the more general emails discussed above. These emails are an attempt to take advantage of a prospect's stated actions. When a prospect takes action on your website, it represents their signal to you that they have an interest in what you do. To take full advantage of that, you're going to want to send a series of emails that continue the conversation and the experience with those new prospects.
Make sure these emails are not bothering the prospect. Keep them short and keep your series (the number of lead nurturing emails you send) short. We typically recommend three, but if the sales cycle is longer than 30 days, then six to 12 emails using lead nurturing best practices might be necessary.
You're Not Measuring It
You want to keep track of very specific metrics when it comes to emails. Open rates and click-through rates are obvious ones. Track these monthly. But you also want to watch opt-out rates, delivery rates and forwards. If you're getting a high amount of opt-outs, you're working with a bad list or you're emailing your prospects too much. If you're getting a lot of undeliverable mail, you definitely have a bad list. If you're getting a lot of forwards, that indicates you nailed it with your emails. You have a great story, great offer and your fans want to share it with everyone.
You're Not Adjusting It Based On Data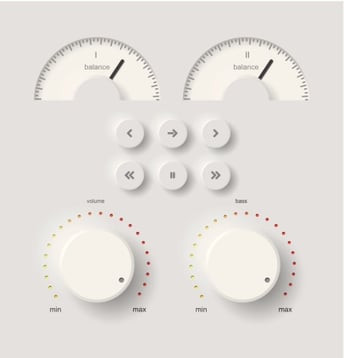 Email marketing is a great example of a marketing tactic that should be 100% quantitative, and this data gives you an opportunity to see what's working and what might be able to work better. Adjust your tactics based on metrics so that your email program performs better every time you send a new email.
This applies to your lead nurturing especially. It might be challenging to see an improvement in open rates and click-through rates on your educational emails, but your lead nurturing emails can carry a higher open rate (closer to 80%) and a much higher click-through rate (closer to 50%).
Email marketing is not the answer to your marketing prayers. You can't spray and pray forever. Eventually you'll run out of people to spam, you'll piss off a massive number of potential customers and you'll destroy your brand. While the expense of doing email will remain low, the results will be minimal.
You're better than this, anyway. With a little planning, a little thinking, some creativity and a more appropriate application, email marketing can be an effective tool in nurturing your audience, your leads and your customers to buy more, buy more frequently and be your biggest fans.
Square 2 Marketing – Innovating Marketing And Sales To Match Today's Buyer Behavior!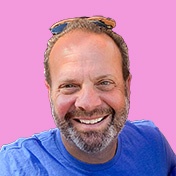 Mike Lieberman, CEO and Chief Revenue Scientist
Mike is the CEO and Chief Revenue Scientist at Square 2. He is passionate about helping people turn their ordinary businesses into businesses people talk about. For more than 25 years, Mike has been working hand-in-hand with CEOs and marketing and sales executives to help them create strategic revenue growth plans, compelling marketing strategies and remarkable sales processes that shorten the sales cycle and increase close rates.