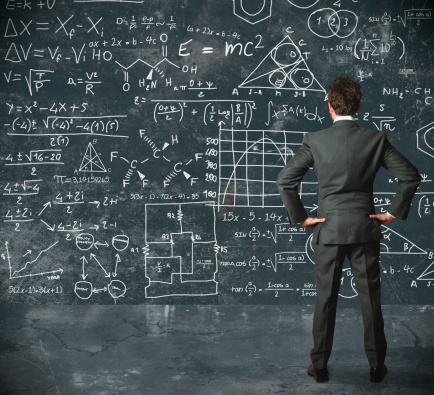 Vendor, Partner, Guide, Trusted Adviser Or Friend? It's Complicated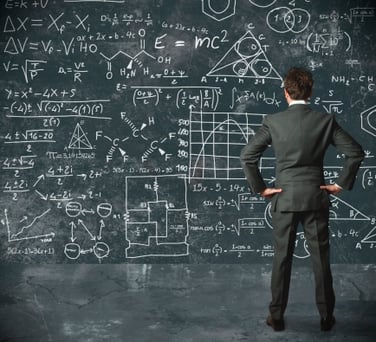 You probably never considered this. When it comes to evaluating agencies, none of the e-books, whitepapers or blog articles ever talk about the kind of relationship you want to have with your inbound marketing agency.
Yet we think it's so important that we've opted out of engagements when the right relationship wasn't present. Now it's a big part of what we screen for in the sales process. In many cases it's been the difference between amazing results and modest results for our clients.
Let's look at each type of relationship; then you can decide which one works for you and your company.
Vendor – Do what I say, when I say it
Without a doubt, this is the most common style for companies with experienced marketing leaders and experienced teams. They need hands. They need people to help them pick up the velocity and improve their ability to produce results.
If this is what you need, make it clear. Instead of spending time and energy on the strategy or the whys behind what you're doing, just get s*** done. This type of relationship has a lot of status updates, project management and communication on the delivery of tactics.
Partner – I'll listen to you and then you'll do what I say
One of the most overused terms in the history of agencies and clients is "partner." What does it actually mean to be a partner or to form a partnership in this scenario? Who knows? After years of running an agency and attempting to form partnerships with clients, it appears to be a style where you start wanting to listen, and then end up telling your agency what you need from them.
In this scenario, the attempt to listen and the recognition that your agency might have helpful experience or something interesting to say is positive. Perhaps it's on the agency to earn its way into your good graces, and what starts as a partnership could evolve into something more meaningful over time.
Guide – I expect you to show me how to get results with limited knowledge about me
Expectations usually dictate the type of relationship you have with your agency. If you're looking for a guide, then you're probably expecting your agency to show you how to get results without spending a ton of time really getting to know you, your team or your company.
Again, this situation produces a doable but difficult engagement. Can we get access to your experts? No. Can we talk about your sales process so you can close the leads we get for you? No. Can we talk about why your message is not connecting with prospects? No. Can we share some inbound principles with other people at the company? No. I'm exaggerating to make a point, of course. Nobody would ever be so uncooperative and expect an agency to continue working with them, but sometimes the answers to those questions are handled in a way that is just as unproductive.
As with any guides in any industry, the more information we can get about you and your company, situation, team, stakeholders and performance, the better guidance we can provide.
Trusted adviser – I'll let you get to know me and then expect you to show me how to get results
Any consultant is going to tell you that "trusted adviser" is the relationship you want. That might be the case in some industries – and it might be the case in the agency community too.
The fact that trust is part of the relationship makes this a better model than the ones we've just looked at, but I don't think it's the best possible model. As far as we're concerned, there are still elements of a special, dare I say remarkable, relationship that trusted advisers are still missing. Perhaps for us it's the difference between good and great.
Friend – We're going to work together on this together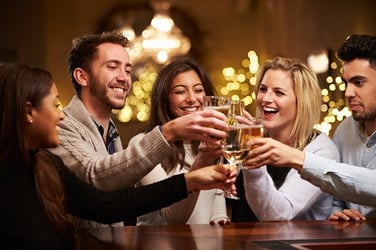 I think everyone would admit there's something special about the relationships you have with your friends. They are there for you when you need them. They don't judge you. They accept you for who you are. They want to help you.
They want to see you succeed and they want to help you succeed. There's something easy about the communication and the conversation. Even difficult conversations produce positive outcomes and move everything forward so that both parties are comfortable.
It's rare to become friends with your clients, but when we can, we talk to our clients as we'd talk to our friends. When we care about our clients as we care about our friends, and when we collaborate, co-create and cooperate on our client's inbound marketing programs – well, magic happens.
We're trying to recreate these rare and amazing client relationships every single day.
I'm not in any way suggesting that one of these styles is better than the rest. In fact, we've learned that some clients can't help themselves from falling back into the one that is the most comfortable for them. What I am suggesting is that you know which one you want – which one you need to match your personality, how your team works and the results you expect from the relationship with your inbound marketing agency.
Once you know what you're looking for, you can have a frank and open conversation with the agencies you're considering for your project. It's better to set the expectations upfront and let the agency respond to how you want work with them. Don't expect them to "just know" from your sales-related conversations. Make sure you actually talk about these sometimes difficult nuances to an agency-client relationship.
Square 2 Marketing – Inbound Results Start With ME!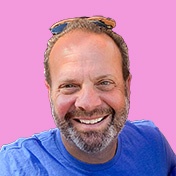 Mike Lieberman, CEO and Chief Revenue Scientist
Mike is the CEO and Chief Revenue Scientist at Square 2. He is passionate about helping people turn their ordinary businesses into businesses people talk about. For more than 25 years, Mike has been working hand-in-hand with CEOs and marketing and sales executives to help them create strategic revenue growth plans, compelling marketing strategies and remarkable sales processes that shorten the sales cycle and increase close rates.