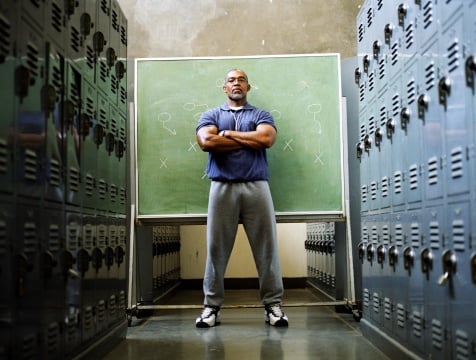 Coaches Tell You What To Do And Consultants Help You Do It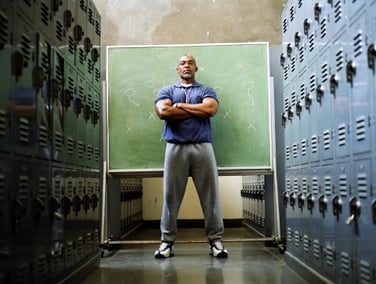 If you think about a baseball team, it's filled with coaches but they never pick up a ball, bat or glove. They just watch their players and work closely with them to improve their skills. They give them the benefit of their extensive experience. The best teams usually have the best set of coaches.
Consultants on the other hand are accountable and responsible for delivering work. They might write a marketing plan, give you a redesigned website comp or create a new funnel analysis model to help you better understand your conversion flow, but they're doing work and delivering it to you.
Do you need help doing the work, or do you need help knowing what work to do? That's usually the key question when deciding if you need a coach or a consultant.
Here are a set of questions you can ask yourself to help make a solid decision on inbound marketing coaching or consulting.
Do you have an internal team or is it just you?
If it's just you, then you might need people to do some actual work. If you have a team, guidance and advice might be great to point you and your team in the right direction. Coaches will work with you and your team. They'll get to know you, your team's skills and your specific objectives. They should be intimate with the performance of your inbound marketing program so their advice is specific to you and your situation.
If they're providing more support, as in a consulting engagement, they should also be fairly intimate with what's going on in your business. Since more of the heavy lifting is on them, they might not need to know every single person in your company, their skills and their backgrounds. They only need to know what's required to deliver the work you've assigned to them. However, they should be able to supplement what you can do with a skill set that's outside your area of expertise. That's typically why you bring in a consultant.
Do you have an agency you work with?
If you have an agency, the question becomes what skills is your agency missing that a coach or consultant would supplement? If we're talking about an inbound marketing program, you might have an existing relationship with a web agency, SEO firm or PR company. It's feasible that a coach could provide them the advice and guidance, in a similar way they might support an internal team, so they could potentially provide the support you need for your program.
If your agency isn't able to do what needs to be done, now you're talking about having a consultant supplement what the agency is doing with a collection of other work that the incumbent agency is either not willing to do or not capable of doing. Another option would be to move to an inbound marketing agency that is better equipped to support your move to inbound marketing.
Do you have the knowledge and experience to guide your team?
If you don't, working with a coach might be your best move. A coach can learn about your specific situation to help transfer some of the knowledge they have to you and then you can work with your team directly.
How aggressive are your business results and goals?
If you have aggressive goals, getting help will allow you to hit those goals faster. If you're on your own, there's a greater chance of making mistakes, taking a wrong turn or going off into the weeds. These mistakes end up teaching you lessons, but mistakes take time and cost money. So if getting to your goals faster or getting to loftier goals is a priority, coaching might be a good option for you to consider.
If aggressive goals are really in your plans, consulting could be an option, too. In this case, you're going to rely on the consultant or the consulting team to do a lot of the work. You're going to share your goals with them, hold them accountable, and you should be prepared to collaborate and co-create much of the work required to get you to your goals. The key is to form a peer-to-peer relationship where you work together and share responsibility for your successes and failures.
Do you take advice and guidance productively, or are you the type of person who likes to tell people what to do?
Finally, a little introspection is required. What kind of person are you? Do you take advice well? Do you feel like you need to be the smartest person in the room? If you don't see yourself working closely with someone who has more expertise in an area where you might need some help, don't pursue either of these options.
You can attend conferences, read books, go to webinars, watch videos and get a ton of secondary information, and then synthesize the information into your situation and act on it accordingly. Be prepared to make mistakes and hit a few speed bumps. Again, if your goals allow the latitude to pursue them more casually, this might work fine.
On the other hand, if you work well with others and can see experts as resources there to help you, coaching and/or consulting will definitely help you get to your goals more quickly. They will help you avoid some of the most common mistakes. They will help you produce better results and, in the end, it's likely that they'll be worth every penny you pay them.
The questions above should give you some guidance on whether coaching or consulting is right for you and your company. But they're not the end-all and be-all, either. The most important aspect of this challenging decision is your long-term plans and business goals.
For instance, are you moving all-in on inbound and want an internal team to manage your entire program? Or, are you all-in on inbound and want to hire a single marketing director, and then rely on an agency to execute all the tactical details? These two different approaches to a similar program might dictate different decisions around coaching versus consulting.
Square 2 Marketing – Inbound Results Start With ME!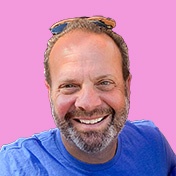 Mike Lieberman, CEO and Chief Revenue Scientist
Mike is the CEO and Chief Revenue Scientist at Square 2. He is passionate about helping people turn their ordinary businesses into businesses people talk about. For more than 25 years, Mike has been working hand-in-hand with CEOs and marketing and sales executives to help them create strategic revenue growth plans, compelling marketing strategies and remarkable sales processes that shorten the sales cycle and increase close rates.