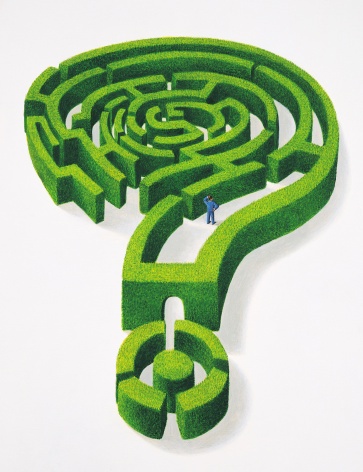 Inbound Marketing Changes That Drive Lead Generation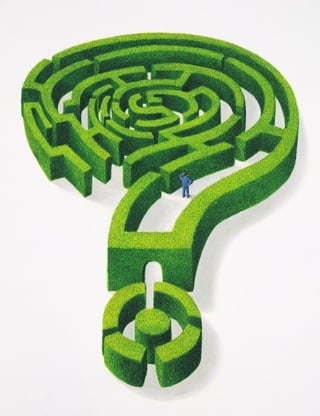 It took 50 years for marketing to change, but the pace of change over the last 10 years has been lightning fast. That change has accelerated over the past few years, and today a month doesn't go by at our inbound marketing agency without some changes to the way we deliver services to clients.
The common denominator among all that change is laser-focused business results for clients. If we can change what we do and how we do it to improve lead generation and new customer acquisition for our clients, we're doing it.
Here are some of the more recent changes that you might not be aware of today.
Growth-Driven Design
Even if you've heard of this, you still might be asking "what is it exactly?" I have had a regular parade of agency owners asking me what I think defines growth-driven design, so clearly it's something new and not consistently applied across all inbound agencies.
However, growth-driven design — or as we refer to it, conversion optimization — is a very important tactic for inbound marketing engagements. You should be thinking about it as an ongoing focus on making your website produce a higher conversion rate and thus a higher number of leads month over month.
The way you apply it is with ongoing adjustments to every aspect of your website. This includes homepage flow, landing page optimization, CTA button testing, content evaluation and constant tweaks to copy with one singular focus in mind — increase the amount of leads from the current level of visitors to the site.
Off-Site SEO
There are a lot of practical ways to apply the inbound tactics that fall into the off-site SEO bucket. The outcome from off-site SEO should be increased new visitors to your website. So while your "get found" tactics are helping your site show up when people are looking for what you do, these off-site SEO tactics are used to present your content and your website pages proactively to your target prospects even if they're NOT looking for you.
One of the specific tactics you should consider using to drive off-site SEO results is influencer outreach in an effort to include your content in those influencer websites or blogs posts. Another tactic is content publication. You already have a ton of content on your website, but you can leverage that content for other sites too.
Part of your persona work should be to identify what other sites your prospects are visiting. These sites include blogs they read, forums they participate in, and LinkedIn Groups, industry websites and association sites they belong to. All of these web properties are looking for content from outside providers so they don't have to create it, and if you have it, they're going to want it. Make sure that your content has links back to your site and CTA buttons so you generate visitors and leads.
Inbound Sales
One of the most significant changes is that leads are no longer enough for most businesses. Today, revenue and business results are the responsibility of the marketing team. So work that typically stopped after the lead had been generated has now extended into the sales process to help the sales team close more leads and close them faster.
Support of the sales team takes the form of inbound sales and sales enablement services. These include sales process redesign, content application within the sales process, upgrades to the communication tools the sales team is using, and funnel analytics up and down the sales funnel to quantify the current state and track improvements over time.
Agile Marketing
Teams practicing inbound over the past few years are realizing that the pace they cycle at has a direct impact on the number of leads they generate. So you should be looking at this too. The faster your team pulses to drive improvement into your marketing, the more visitors to your site, the higher the conversion rate and the more leads generated contributing to significant performance improvements.
Agile marketing provides all the systems and processes to help your marketing teams cycle faster. There's an element of continuous improvement week over week. There's an element of prioritization based on business value and time to implement that pushes the most valuable activities to the top of the list every single week. Finally, there's incredible efficiency from the collaboration and coordination within the team. Instead of disparate teams that need a project manager to allocate tasks, the agile team decides all this independently.
Lean Website Development
The day of the six-month website project is over. You should be able to apply lean management concepts and create a set of minimum requirements for your new website and deliver those in just 30 days. Then, work in 30-day sprints to add to the site each and every month. This process never ends, producing a website that NEVER has to be rebuilt because you're upgrading it every month.
The most important aspect of this approach is that you build based on performance data instead of opinions, assumptions or subjective feedback. I don't care if you like it or don't like it. Instead, I want to know how visitors are clicking through, what they're clicking on and whether or not they convert. Now you can use that actual data to prioritize your upgrades and you'll quickly have a site that generates more leads faster.
Yes, a lot has changed over the past 12 months. The ideas here are all new to inbound, and so new that most practitioners are not yet utilizing them. But as you wrap up 2015 and start looking toward next year, these are the methodologies you need to build into your 2016 plan to give your company the best chance at exceeding your revenue goals.
Start Today Tip – Your tip today is simple: Get to know these new methodologies. As you get ready to build your inbound marketing strategy and plan for next year, you should be planning on including at least a few of these new applications. Don't try to do them all. Instead, pick one or two that appeal to you based on your business goals and on their ability to improve the results associated with your specific business goals.
Square 2 Marketing – Leading The Reality Marketing, Inbound Marketing And Inbound Sales Revolutions!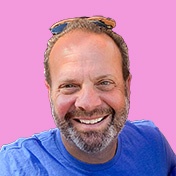 Mike Lieberman, CEO and Chief Revenue Scientist
Mike is the CEO and Chief Revenue Scientist at Square 2. He is passionate about helping people turn their ordinary businesses into businesses people talk about. For more than 25 years, Mike has been working hand-in-hand with CEOs and marketing and sales executives to help them create strategic revenue growth plans, compelling marketing strategies and remarkable sales processes that shorten the sales cycle and increase close rates.