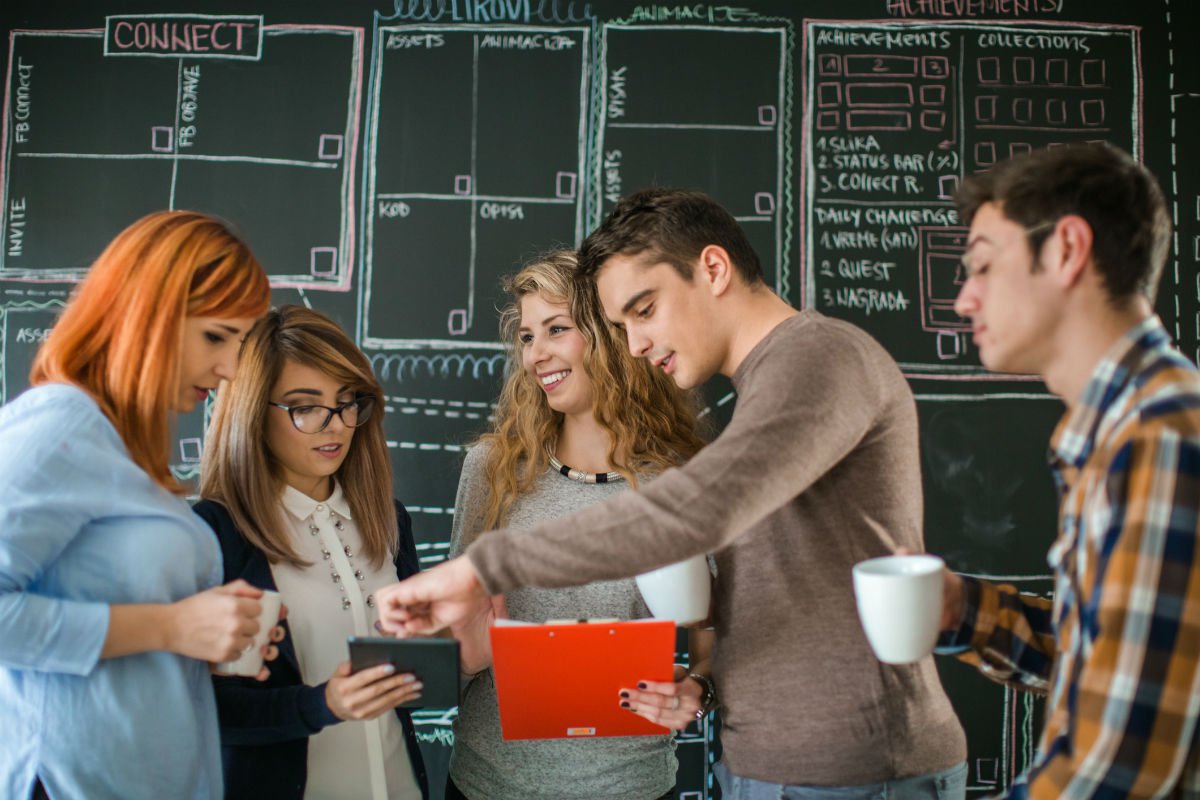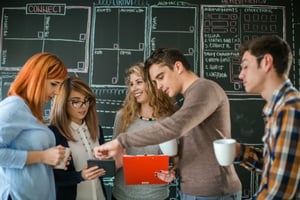 As 2017 comes to a close, it's time to review the latest and greatest trends that arose this year on social media. Among Facebook, Instagram, and Twitter, a handful of new features and transformations have been born that every social marketer should be aware of—some because they're cool, others because they're extremely effective.
Here are the biggest social media trends from 2017.
It's All about Mobile
This is a shift we've seen coming for a while, but it's now in full swing—people have gone mobile. Of course, many people still own laptops (or even desktops), but studies now indicate more people are accessing the internet on mobile devices than on computers or tablets. In fact, eMarketer suggests that by 2020, 59 percent of American internet users will access Facebook solely through mobile devices. Plus, 80 percent of Facebook's entire revenue comes from mobile ads, proving that people are favouring the mobile device.
So, what does this mean for marketers? It means you better be mobile.
If your website, blog, or overall content isn't optimized for mobile viewing, you're making a big mistake. If someone sees your social media page and clicks a link to your website, but the user experience is then terrible, it's not going to make a good first impression. Your content can't be helpful if people can't easily access and digest it.
Take the statistics into account and make sure you're equipped for mobile viewing.
Social media Is the Internet, and the Internet Is Social Media
Another strange phenomenon of 2017 is the lack of definition between an internet user and a social network user. Social media is the beautifully blossoming lovechild of the internet, and, today, they're basically the same thing. That's because if you're using the internet, you're more than likely also on social networks. Maybe you're only using the internet to be on Facebook or Twitter—it's seemingly interchangeable. To prove it with numbers, seven out of ten American internet users are on social media, so if you're an internet user, you're probably also a social media user.
In terms of marketing, this means the line between social marketing and digital marketing has become a little blurred. It means it's time to gain a deeper understanding of your target audience and whether or not you should be investing more time on social content, on website content, or connecting both to the same place. Besides, aren't they the same thing by now?
Where you reach your target audience is also changing as people begin to seek out more information on social networks as well as with Google searches. So, regardless of how you adopt social media, it's clear that doing so is a must.
Video Content Is Winning
Ignoring the fact that Vine died, video content is still the winner of 2017. People are consuming video content so rapidly that Facebook CEO Mark Zuckerberg has even stated he plans to transform Facebook to a video-first platform by 2021, featuring nearly "all video" content.
As we saw this year, many apps adopted the ever-so-popular "live stories" feature that Snapchat made famous, allowing users to share with friends exactly what they're doing with videos as opposed to still photos. There's also Instagram Live, Facebook Live, live streams on YouTube, and, of course, Snapchat still claiming it started it all.

In terms of marketing, this social media trend is a bit trickier to get a grasp on. Essentially, businesses need to adopt video into their content strategies; however, how they plan on doing so is a bit of a tossup. Produced content, like the videos you'd see on YouTube, are still the most popular form of video content since they're clean and easy to follow and there's little room for error.
But with dozens of other features to try such as "stories" or "going live," knowing how to engage with users the "right way" isn't always as clear. Even deciphering which demographics are using which features is difficult to determine, as older generations have begun to adopt many different types of social platforms. While it's safe to say adopting some type of video content is a must, trying out all the different features will help your business learn which route is the most effective and which ones can be ignored.
It's Not Just MillennialsAnymore
If your social media marketers have told you social networks are only used by millennials, they're wrong. Today, more and more baby boomers and Gen Xers are hopping onto the social media bandwagon and making it their own. In fact, around 62 percent of online adults older than 65 now use Facebook. It's even estimated that, by 2020, more than half of social network users will be at least 35 years old. It's a demographic that has never before been assumed to be using social networks, but, today, it's the new norm. While those under the age of 35 still primarily use Instagram and Snapchat, as each year passes, more and more older generations begin to adopt new platforms.
This opens a number of new opportunities for social marketers, as new generations can now be reached on a number of different platforms. Content should not only shift to be shared socially but should also cater to the different demographics that can now be reached. Failing to address new audiences on social could lead to a competitor scooping up your potential customers.
They See It, They Want It
Way back when, if you wanted to buy a product or service, you'd go to the store. A decade later, you'd visit a website and order it online. Today, people want to purchase products directly from social networks without even closing the app. The way people buy has changed and social e-commerce has become one of the biggest trends of 2017. As the lines between social media and the internet become harder to distinguish, more and more people would rather buy something directly off the social app rather than leaving the page to visit a website. It's not only convenient for the customer, it's also convenient for the brand.
As of 2017, all the most popular social networks now allow users to purchase products right from the app: that includes Facebook, Instagram, Twitter, Pinterest, and even Snapchat. It allows consumers to make impulse buys, shop faster, and write reviews that will hopefully influence other potential buyers.
This means your networks need to be e-commerce friendly, helping you increase sales and create a positive brand experience with your newfound social shoppers.
Don't Fall behind in 2018
Staying on top of the latest social trends is hard because they're always changing. But in order for your business to remain successful, youmust adapt to the changing digital trends.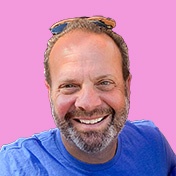 Mike Lieberman, CEO and Chief Revenue Scientist
Mike is the CEO and Chief Revenue Scientist at Square 2. He is passionate about helping people turn their ordinary businesses into businesses people talk about. For more than 25 years, Mike has been working hand-in-hand with CEOs and marketing and sales executives to help them create strategic revenue growth plans, compelling marketing strategies and remarkable sales processes that shorten the sales cycle and increase close rates.