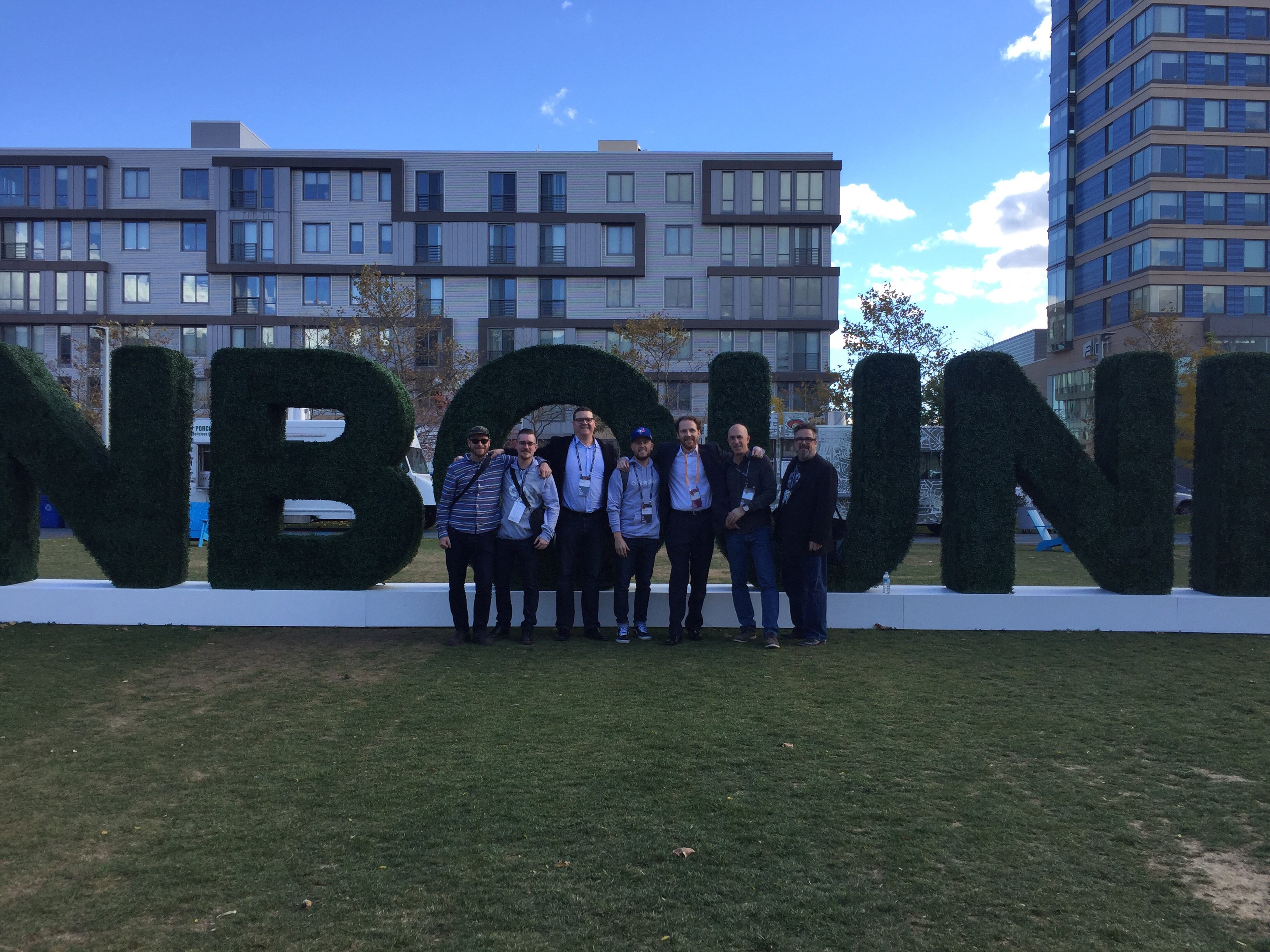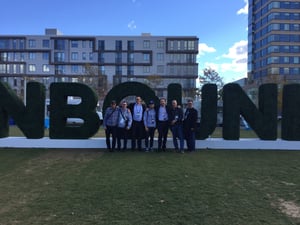 If you attended INBOUND 16, then you no doubt heard SalesHub's very own Tyler Abbott yell into a crowd of 19,000 attendees to #FREEDANSALLY. Even if you weren't there but are part of the inbound world, mingle with other marketing and sales professionals, and use Twitter, you've probably seen this trending hashtag.
Dan Sally was the INBOUND MC for the last two years. He wasn't only honest and professional, but he was also a hilarious host, helping to make the event enjoyable and memorable. "His dry humour and his ability to make fun of himself is what really stands out," said Abbott. But for some mysterious reason, Dan Sally wasn't hosting the conference this year! And his absence definitely didn't go unnoticed.
#INBOUND16 is great and all....BUT WHERE IS @dansally?!?!?! #FREEDANSALLY

— Tyler Abbott (@ItsTylerAbbott) November 9, 2016
— Nicole Pellegrino (@NPellegrino19) November 11, 2016
@ItsTylerAbbott my favorite tweet of #INBOUND16 so far @dansally @INBOUND

— Sensei Bock (@bockoclock) November 10, 2016
Tyler wanted to know where he was. He wanted to know why he wasn't the MC. And so, he took to Twitter in order to get some answers. Soon, the hashtag #FREEDANSALLY was trending, and it took off in ways he didn't expect. "I never thought this was going to become a 'movement' that would touch so many people at INBOUND16," said Tyler. "I just wanted to express how much I missed Dan Sally, the greatest INBOUND MC of all time."
By Thursday, the one and only Dan Sally showed up at the conference due to all of the commotion of the #FREEDANSALLY movement.
The man. The myth. The legend. @dansally #FREEDANSALLY #INBOUND16 pic.twitter.com/rOeg2XeI6V

— Brandon Moore (@brandomoore) November 10, 2016
Dan Sally @dansally is back at #inbound16 #freedansally pic.twitter.com/7mpsggvur1

— Steve Garfield (@stevegarfield) November 11, 2016
Like most days, today started with a cup of coffee, a banana, & a selfie with David Ortiz and 19k friends. #INBOUND16 #breakfastofchampions pic.twitter.com/AcsxFobitf

— Dan Sally (@dansally) November 11, 2016

Having @dansally back as the #INBOUND16 host has restored order to the @inbound universe. Welcome back, Dan. We missed you! #FREEDANSALLY pic.twitter.com/XNnA9xNnNk

— Creator's Block (@CreatorsBlockHQ) November 11, 2016
He's back. ❤️ #FREEDANSALLY #INBOUND16 pic.twitter.com/SFKlyD5ffB

— Creator's Block (@CreatorsBlockHQ) November 11, 2016
Highlight of #INBOUND16 was @ItsTylerAbbott of @sales_hub getting a shoutout from @dansally #FREEDANSALLY

— Ian McIlwain (@iandmcilwain) November 10, 2016
I was beginning to lose the faith but the #INBOUND16 god have given us @dansally and I am thankful.

— Chris Handy ☛ (@handythinks) November 10, 2016
.@INBOUND feedback from #INBOUND16 for #INBOUND17 - invest in keeping @dansally as the emcee & host #freedansally pic.twitter.com/N49PCrzmKq

— Stephanie Casstevens (@stephcasstevens) November 11, 2016
I think a few things can be learned from the #FREEDANSALLY movement at INBOUND 16. Social Media Is Powerful
With one simple Tweet with a new, made-up hashtag, a movement was born. Now, there are websites and memes dedicated to the #FREEDANSALLY movement. And let's not forget that Dan Sally was freed! Let's take a moment to really think about that and let it sink in. All it took was one short, simple tweet.
It really goes to show the power of social media, and it proves what we've been saying all along: every business, regardless of industry, should be on social media.
TEAM #FREEDANSALLY @iandmcilwain @Rinaldeens @brandomoore @sarenacbrown #INBOUND16 @dansally @sales_hub @INBOUND pic.twitter.com/VfWdjISwPP

— Tyler Abbott (@ItsTylerAbbott) November 10, 2016
Social Media Has the Ability to Connect
The conference had tens of thousands of attendees. Even in a sea full of people, though, it can be difficult to find meaningful ways to connect with new people. Everyone is busy with their own schedules and agendas. And everyone's rushing from one workshop to another.
Social media is a critical tool, especially at conferences. "With great content and appropriate use of a hashtag, it's easier than ever to get noticed and build relationships with like-minded people," said Abbott. Through social media, attendees were able to connect with each other, to connect with the conference's organizations, and to connect with Dan Sally himself.
The same can be applied to business. Using social media, and Twitter in particular, can help you connect with new leads and prospects, to establish and strengthen relationships, and to potentially close business.
There Is a Time and a Place for Purely Entertaining Content
The #FREEDANSALLY movement shows that business owners and employees don't always have to be stuffy, educational, and overly professional on social media. There is a time and a place to have fun and to entertain on sites like Twitter, even from business accounts. As we've clearly seen, purely entertaining content has the ability to go viral and help people connect on a more personal level.
Moral of the story? The #FREEDANSALLY movement was a success thanks to the power of social media. If people relate with what you say, they'll run with it. Tyler got Dan Sally freed, which goes to show that nothing is impossible with social media for business!
@bhalligan thank you from SalesHub for your work in the #FREEDANSALLY Movement! @brandomoore @ItsTylerAbbott @iandmcilwain pic.twitter.com/dUuZ42sm5O

— SalesHub (@sales_hub) November 11, 2016
The greatest moment in @INBOUND history. @dansally has been freed #INBOUND16 @HubSpot See you at #Inbound17 pic.twitter.com/VpqMo1NoqK

— Tyler Abbott (@ItsTylerAbbott) November 12, 2016
@ItsTylerAbbott @INBOUND @HubSpot America came together right there. And Canada. It was all pretty great.

— Dan Sally (@dansally) November 12, 2016
Thanks to everyone for supporting the movement #FREEDANSALLY @INBOUND @HubSpot #INBOUND16 @dansally pic.twitter.com/7FOU3EMVaG

— Tyler Abbott (@ItsTylerAbbott) November 11, 2016
When we reached out to Dan Sally for a quote, he exceeded our expectations once again!
Here is Dan Sally's synopsis on last week:
I started the week expecting to have a year off from hosting, see the event from the eyes of an attendee for the first time in awhile, and not do my usual disappearing act for a week - leaving my wife to handle our kids in my absence.
After three years of hosting, I figured a few people might ask where I was as I walked the floor, but didn't expect to hear much more than that.
On Wednesday, I got a tweet from someone at INBOUND asking where I was. "That's nice," I thought.
Then I got another tweet from someone else. "Cool, people like me."
I went back to work.
Then a few more popped up, then the hashtag #whereisdansally, followed by the hashtag #FREEDANSALLY. That one started to take off Wednesday night and went into the next day.
Thursday morning, I was asked if I'd like to come up and introduce Anna Kendrick for her keynote that afternoon. I gladly accepted, and was really touched to be warmly received by the crowd at INBOUND - with some especially loud members of the #FREEDANSALLY movement yelling in the back of the room.
It was - hands down - the coolest thing to happen to me in my 7 years at HubSpot (and this is coming from a lifelong Red Sox fan who got to meet David Ortiz as part of the event).
If there are a few things I'd like everyone to know, it's the following:
1.) I was never technically imprisoned, unless we're talking a metaphoric prison which took up the entire world, with the exception of a walled off portion surrounding the Inbound main stage.
2.) From a marketing perspective, it was cool to see how responsive the INBOUND team was to this request. I've had a chance to see how they rearrange breakout sessions and entertainment on the fly to make sure everyone has a great experience in the prior years I've hosted, and this year was no exception. PAY ATTENTION TO SOCIAL, PEOPLE!!!
3.) My wife has since started the hashtag #FREEDANSALLYSWIFE, after spending all of Veteran's Day cooped in the house with my children. The FREEDANSALLY movement may have some competition.
The man, the legend, @dansally is free at last! #FREEDANSALLY #DANSALLYISFREE pic.twitter.com/MA97JgHjyT

— Ian McIlwain (@iandmcilwain) November 11, 2016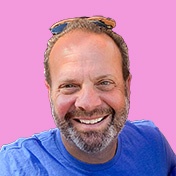 Mike Lieberman, CEO and Chief Revenue Scientist
Mike is the CEO and Chief Revenue Scientist at Square 2. He is passionate about helping people turn their ordinary businesses into businesses people talk about. For more than 25 years, Mike has been working hand-in-hand with CEOs and marketing and sales executives to help them create strategic revenue growth plans, compelling marketing strategies and remarkable sales processes that shorten the sales cycle and increase close rates.