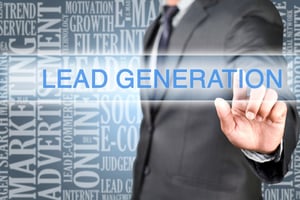 If you've implemented your inbound marketing strategy correctly, you've probably boosted traffic to your website and even attracted a few prospects. Congratulations! But as you know, the job hardly ends here. Leads are promising, but you won't reap any rewards until you actually close a deal. You'll need to devote time and attention to your prospects in order to convert them into customers, and this involves finesse and careful planning.
Thankfully, the inbound process doesn't abandon you after you've found potential clients. While the marketing process may be over, inbound sales can build off of your previous efforts to provide the stellar support and detailed information you need to impress your prospects. This will help you complete deals with your inbound sales lead faster than ever, clearing the sales funnel and allowing you to devote your research to other tasks. If this sounds desirable, read on to find out how you can make it a reality at your company.
Don't Cold Call Your Prospects
Your marketing team's efforts have carefully guided your website visitors to the point where they're ready to sign on as leads. You need to refrain from using aggressive sales tactics when you take over. Using these methods is like trying to kill a fly with a stick of dynamite. It's messy and frustrating, and you'll probably end up doing more harm than good.
Techniques like cold calling aren't just needlessly pushy. They're also hopelessly out of step with the way consumers want to shop. When your lead believes they control the sales process, they'll feel more at ease, allowing you to develop a better business relationship. Cold calls remove that control and set your first interactions with your lead off on the wrong foot.
If you want to make the right first impression, you need to be delicate with your communications. Send them a polite, thoughtful email that gives them more information about the product or service that piques their interest. We'll get into how you can do this in a later point.
Learn More About Them
Selling a product is all about giving customers what they need. If you don't understand these desires, you're less likely to close a deal. While this may seem to involve a lot of intuition, web-based platforms can help make things more tangible.
For example, customer relationship management (CRM) softwaregathers a detailed dataset of all the pages your lead visited on your site before they converted. Salespeople can use this information to determine what content they should offer in emails, how far the prospect is in the buying process, and more. You can also use analytics programs to gather personal information about the lead, giving you a clearer idea of who they are and what they want. These efforts often culminate in buyer personas. These models use demographic data to estimate your inbound sales lead's possible needs, allowing you to create a sales strategy around this information.
Nurture Your Leads Through the Sales Funnel
Once you've attracted an inbound sales lead, the next goal is to get them into a meeting. That may sound simple, but remember that customers like to be in control. You have to subtly suggest the idea in a way that makes your prospect believe they made the final choice. Nurturing campaigns allow you to do this. Once you've collected enough information about your prospect, but before you reach out to them, you need to plan out a sequence of emails that will address their needs and suggest a consultation. You can send these messages out at specific points in the sales process, and if they're successful, they'll guide an inbound sales lead toward a meeting.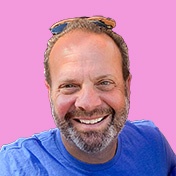 Mike Lieberman, CEO and Chief Revenue Scientist
Mike is the CEO and Chief Revenue Scientist at Square 2. He is passionate about helping people turn their ordinary businesses into businesses people talk about. For more than 25 years, Mike has been working hand-in-hand with CEOs and marketing and sales executives to help them create strategic revenue growth plans, compelling marketing strategies and remarkable sales processes that shorten the sales cycle and increase close rates.