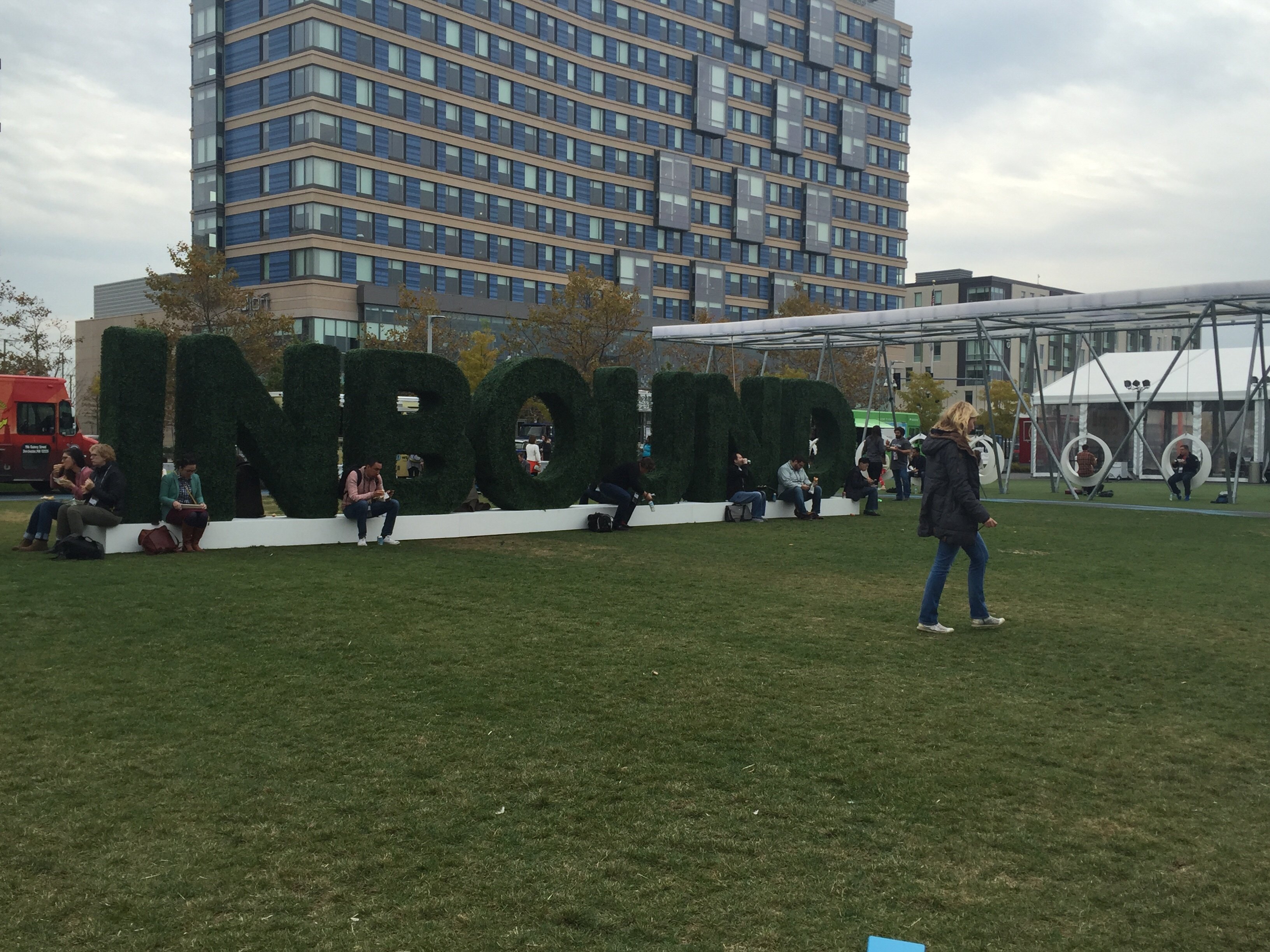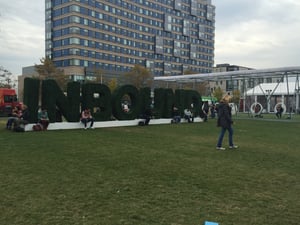 It was an exciting, whirlwind few days for the SalesHub team at INBOUND 16. We were busy as bees, attending session after session, keynote after keynote. We mingled, we ate delicious meals from food trucks, and we filled our heads with an abundance of information. Of course, we also had a lot of fun. We can definitely say that INBOUND 16 didn't disappoint!
Even though we've been in the inbound marketing and sales business for years, we know that there's always something new and exciting to learn in this ever-evolving and ever-growing field. While at INBOUND 16, we all picked up a lot of great ideas and strategies, and we all walked away with things to think about.
Here are the five sessions that our content team felt were especially informative and inspiring, and the key takeaways we got from these talks.
How to Upcycle Content for Maximum Mileage
"How to Upcycle Content for Maximum Mileage" by Salma Jafri helped us look at our content creation strategy in a new way. This session taught us that the whole is better than the sum of the parts, and that the entire lifecycle of content must be considered.
We learned how to effectively upcycle content by converting it into multiple formats, breaking it down, or stitching pieces together, to bring it back into circulation. We learned how something old can be made new again—especially when it comes to authoritative content, series, and evergreen content.
And we learned that upcycling content is great for SEO, that it helps us respect our audiences' learning styles, and that it can offer extended reach.
Tell Your Story: Give Your Brand a Heart
"Tell Your Story: Give Your Brand a Heart" was an especially important session to attend in today's business world, where consumers now more than ever want to connect to the brands that they buy from. During this talk, we learned how to turn abstract ideas into concrete words in order to create an emotional bond with our audience.
We now understand the basics of giving our brand a heart: being straightforward, trustworthy and honest, being humble and human, and being kind. And we're excited to start applying these ideas to our clients' future marketing messages.
13 Things to Start, Stop, or Keep Doing (Only Better) with Your Emails
Like every other business out there, we use email marketing to reach out to our leads, nurture them, inform and educate them, and build relationships. "13 Things to Start, Stop, or Keep Doing (Only Better) with Your Emails" gave us critical information to improve our email marketing to maximize our results.
For example, we learned what names on our list not to send emails to (arg, rank, and inactive), to measure twice but send once, never to send emails on Tuesdays if we actually want people to open our emails, and to never send something from "NoReply." We also learned some actionable tips, like what to do when people unsubscribe, stop opening emails, or mark us as spam.
Evolve Your Content Strategy with HubSpot
"Evolve Your Content Strategy with HubSpot" was a vital session that none of our team members wanted to miss. We know that the way people shop has changed and continues to change. We know that search engines are constantly evolving as well. And we wanted to make sure that our content strategy evolved with the times.
This session gave us some valuable things to think about, such as how we need to think about our blog topics more than keywords and how to treat keywords like campaigns by going deeper into a topic.
We were also excited to hear about a new HubSpot Content Strategy Tool that's coming out soon, which will help us gain visibility into our content strategy and improve and evolve it.
Everything You Thought You Knew about Blog CRO Is Wrong
Rounding out the list of our content team's most valuable INBOUND 16 sessions is "Everything You Thought You Knew about Blog CRO Is Wrong." In this talk, we gained incredible knowledge about CTAs and conversion, including new anchor text CTAs and why they work, why location matters, and why historical optimization works to get more out of existing content. We also learned how to analyze top-performing blog posts, the benefits of testing anything and everything, and so much more.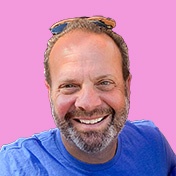 Mike Lieberman, CEO and Chief Revenue Scientist
Mike is the CEO and Chief Revenue Scientist at Square 2. He is passionate about helping people turn their ordinary businesses into businesses people talk about. For more than 25 years, Mike has been working hand-in-hand with CEOs and marketing and sales executives to help them create strategic revenue growth plans, compelling marketing strategies and remarkable sales processes that shorten the sales cycle and increase close rates.