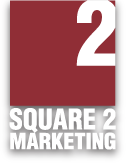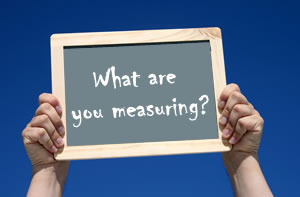 Are you sick of me telling you that marketing is a science and that, with inbound marketing on the scene, marketing is all about the numbers?
What numbers should you be looking at? And, if you're paying attention to the numbers, how do you know if the numbers are where they should be?
Both are good questions. If you're a CMO, VP of Marketing, CEO, business owner or serial entrepreneur, here are the marketing metrics you need to be asking for, watching and reporting on daily, weekly and monthly.
Leads Generated – Isn't that the bottom line? Marketing has one mission: to generate the leads required to get your company to its sales goals. If you have the right analytics software, tracking leads is easy. If you don't, it might be more challenging. Regardless, it has to be your top magic metric. Try to establish some lead goals and then measure performance against those goals. While you may not hit your goals every month, the process of making adjustments each month to make sure you get to your goals ensures that you make improvements month over month.
Conversion Rate – This is the number of people who turn from website visitors into leads. The ratio is typically between 1% and 3% across your entire website. While there are landing pages that typically perform much higher, around 20% to 40%, there are also more pages that don't convert at all. You want to watch overall site conversion rates and individual landing page conversion rates. Both of these numbers give you insight into what's working and what's not.
Website Visitors – This is the ultimate top-of-the-funnel metric for your company: the number of people who stop by your website to check out your company. Some people like to fuss about unique or return visitors, but we don't care. What difference does it make? If I go to a website once or 30 times, I obviously have an interest in what you do. Your job as the person accountable for lead generation is to get those visitors to convert from anonymous lurkers into leads for your sales team.
By the way, buyer behavior has changed so dramatically that today, we typically come back to a website multiple times. Websites that educate and provide good advice actually encourage this new behavior. So, forget about unique or return visitors and focus on driving up the number of people visiting your site.
Blog Subscribers And Email Addresses – These are very important numbers because they represent the number of people who have agreed to let you into their worlds. They have raised their hands and said, "Sure, I would like to hear what you have to say every day (blog) and once a month (email)." In essence, they have validated that your content marketing strategy is working. It resonated with them and they want more. These people represent a very important part of your funnel. They are ready to talk, not with a sales person yet, but with your company via the source they find most valuable. The more people you get in these buckets, the more people you have in your funnel. You need to see that these numbers are increasing by about 10% each month, at a minimum.
Perhaps more importantly, you have to actively nurture them – not kill them with content. I have seen clients pepper these poor people with emails on a weekly basis, and sometimes even more frequently than that. That is the best way to drive them away or push them to opt out. The best practice would be to ask them how often they want to be touched by your marketing messages. The more personalized you make this experience, the better chance you have of turning these leads into new customers.
Social Media Reach – These numbers typically include Twitter followers, LinkedIn connections, Facebook friends and people in your Google+ circles. The major difference between these people and those who subscribe to your blog or email newsletter is that you know your subscribers are listening – the blog and email get delivered and you see if they clicked on them or not. Conversely, you don't know for sure if your social media visitors are listening.
They have expressed interest by signing up to follow you, friend you or connect with you, but that's it. You don't really know their contact information and you don't know if they are reading the content you are providing. We do know, based on research and experience, that the more our reach, the better our content performs and the more website visitors and leads we generate. This number should also be increasing by about 10%, month over month.
Sources For Visitors And Leads – You are going to want to look at both website visitors and leads by their sources. Where did they come from? Did they come from an organic search query, from one of the social media sites, from a website where we did a guest blog post, from our own internal email marketing effort or did they simply type in the name of our website? We want to look at the sources for visitors and leads, because one of the secrets to inbound marketing is optimizing ALL of these sources, instead of just one or two. This is a common mistake and a practice from a few years ago. Getting all of these sources humming delivers a major program lift, and all it takes is proactive planning and regular monitoring.
Content Conversion Metrics – This is one of the most important and often overlooked metrics. Content conversion metrics give you valuable insight into what content your prospects are connecting with. Blog view metrics are an easy way to see this. Which blog topics get the most views? Which blog posts get the most social shares? Focus on these metrics going forward to see an improvement in lead generation.
There are many other metrics we look at when we review program performance for clients. But, there are plenty here to get you started and thinking differently about how you measure your marketing in 2014.
Start Today Tip – Get in the habit of looking at numbers daily, weekly and monthly. Download an app on your phone that turns your marketing from a static, paper-based report into a dynamic tool that drives business performance. Yes, you need marketing automation software like HubSpot to help, but without tools, you are never going to impact performance. Identify key metrics like visitors, leads and conversion rate. This is the perfect place to start. As you get comfortable, you should graduate to source data, content conversion metrics and social media reach.
Square 2 Marketing – Leading The Reality Marketing And Inbound Marketing Revolution!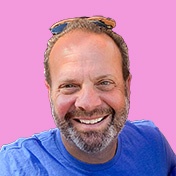 Mike Lieberman, CEO and Chief Revenue Scientist
Mike is the CEO and Chief Revenue Scientist at Square 2. He is passionate about helping people turn their ordinary businesses into businesses people talk about. For more than 25 years, Mike has been working hand-in-hand with CEOs and marketing and sales executives to help them create strategic revenue growth plans, compelling marketing strategies and remarkable sales processes that shorten the sales cycle and increase close rates.