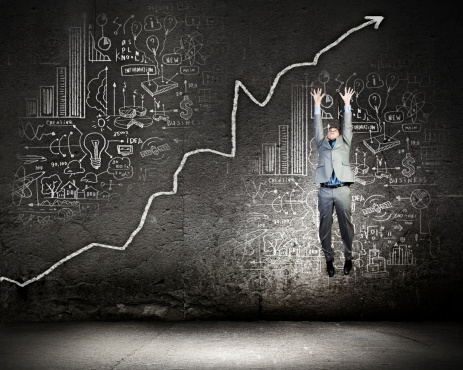 If You Can't Close Your Inbound Marketing Leads, What's The Point Of Marketing?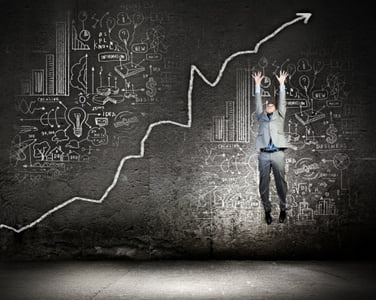 If you're hip to inbound marketing, you've probably heard about inbound sales. While I write mostly about inbound marketing, we have had an occasional article about inbound sales. So, what is it? What makes it different from regular sales, and how should you be thinking about sales in the future?
The main difference between inbound and the sales strategy you've probably been working with is the approach behind the methodology. Instead of trying to sell something, convince your prospects to buy from you or try to control the sales process, inbound is designed around the new way buyers want to buy.
The Back Story For Inbound Sales
Why are we even talking about a new way to sell? Well, that's because buyers don't buy like they did even five years ago. Today, buyers control the sales process. Today, they come to you with a very good understanding of what you do and how you do it. They've researched you on the Web, read reviews and done their homework.
Once they connect with you, they need questions answered. They need guidance and education. They don't need you to control the flow of information or dictate what information they get and when. Most importantly, they don't want to be sold to.
To match your sales efforts with the way people want to buy today, you need to consider a whole new way to sell: inbound.
Inbound Sales Is A Process
You might have a current sales process. It might be the same sales process you've been using for years, and it might be the wrong sales process for the way your buyers want to work with your company. However, a lot of businesses we work with don't have a sales process at all, or worse, they have salespeople who all do something different.
Inbound gives you the methodology to create a sales process. That's what we call a Guided Sales Process. This allows you set up series of steps that walk your prospects through a series of education, helping you get to know them better and helping them get to know, like and trust you faster. The better you are at getting your prospects to know, like and trust you, the sooner they'll feel comfortable picking your company.
Inbound Sales Is Education
Almost every single prospect who reaches out to your company is looking for one thing: information. They want to be smarter, they want to make sure they're making the right decision and they need you to help educate them. The team who educates the prospect the best typically gets the deal.
Inbound allows you the create a remarkable educational experience. The best inbound processes have educational content sprinkled throughout. Best practices also arm the sales team with a collection of educational information and allow the sales team to personalize the material for each prospect, sending them exactly what they need at exactly the right time in the sales process.
Inbound Sales Requires Guidance
Education is helpful, but prospects also want guidance. They're coming to you because you're the expert, and they want you to give them direction. Here's an example. If you were considering hiring me for a whitewater rafting trip, I'd want to ask you 100 questions to get an idea of your expectations around the trip. What type of trip did you have in mind? Who's going? How old are they? What food do you want? Do you have any allergies? Do you want to sleep outside or in a hotel? Do you have any gear you're bringing?
Get it? The more questions I ask, the better you feel about my ability to take care of you and your family and the better equipped I am to offer you the perfect trip. After I know everything about your trip, my proposal is going to be perfectly customized just for you. How would that make you feel? Pretty safe, right? Yes, this is the goal.
I'm giving you the benefit of my extensive experience. I've taken the time to get to know you, and I've created a personalized set of recommendations. This is the power of inbound sales.
Inbound Sales Gets Prospects To Feel Safe
You might not know it, but your prospects will never hire you until two states are realized. First, they have to feel safe. They have to know, like and trust you enough to feel like you're the safe choice. Next, they have to have acute pain. So, if you are the safe choice but they don't have acute pain, they're not ready to move forward.
They might have acute pain but not be ready to anoint you as the safe pick. This means you have more work to do on sales guidance. In my opinion, you have no control over when their pain becomes acute, but you do have 100% control over whether they know, like and trust you or not.
You need to design your inbound process to uncover pain and evaluate how acute their pain is. Then, work your sales process to get prospects to feel safe, educating and guiding them until they're ready to buy from you.
Inbound Sales Shortens Sales Cycles And Improves Close Rates
All of this is hypothetical if you can't use inbound sales to deliver real business results. Our experience with clients who have embraced inbound sales is significant. The first improvement we typically see is increased close rates. That makes sense, right? If your prospects feel better during the process and your process is designed to make them feel safe, they should say yes at a much higher frequency.
The next improvement we see is that your sales cycles are shorter. This might seem like a longer and more complex process, but it actually gets prospects to feel better about your business faster and in a more strategic way. Both of these improvements can make a significant impact on your top-line revenue.
Start Today Tip – Take a real and honest look at your current sales efforts. I've had prospects tell us their close rate is 50% on new leads, but after a few months, we see that number is more like 10%. You have to honestly assess your current effort. How are prospects responding to your team? What do your sales funnel metrics actually look like? I think after you look at this, you'll realize there are significant improvements that can be made. Then, you need to start with your process. Map it out on paper and evaluate how your prospects feel throughout the process. What experience are you creating for them, and is it educational, filled with guidance and designed to get them to feel safe? If not, start adjusting it to deliver a different, more "2016" experience. You'll quickly see improvements in all the major metrics.
Square 2 Marketing – Inbound Results Start With ME!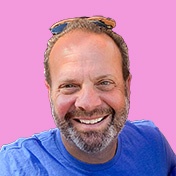 Mike Lieberman, CEO and Chief Revenue Scientist
Mike is the CEO and Chief Revenue Scientist at Square 2. He is passionate about helping people turn their ordinary businesses into businesses people talk about. For more than 25 years, Mike has been working hand-in-hand with CEOs and marketing and sales executives to help them create strategic revenue growth plans, compelling marketing strategies and remarkable sales processes that shorten the sales cycle and increase close rates.