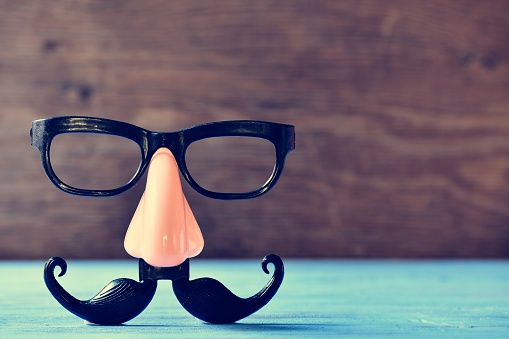 Marketing Has Changed So Dramatically You Might Not Recognize Inbound Marketing In Its Current Form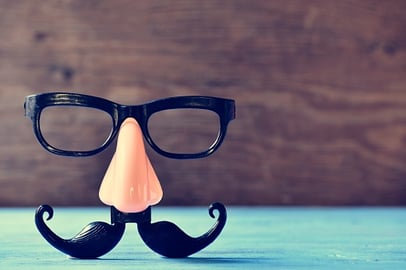 In all transparency, I'm a huge fan of inbound marketing. The idea of earning a prospect's attention and focusing our precious marketing dollars on people already looking and engaged in their buyer journey makes much more sense to me than attempting to interrupt people who may be qualified through traditional reach and frequency marketing.
However, I know the challenges associated with inbound marketing and why it has changed so much so quickly. It takes patience and it takes time to produce significant results. The methodology is challenging to produce a lot of quality leads as it's dependent on who is looking, regardless of their quality. It also takes a significant amount of work and investment. The key is that investment does produce assets that continue to produce results long after the creation investment is over. Still, I understand the challenges.
Let's look at what has changed and why it's important to business leaders, CEOs and marketers alike. Here are the major differences between inbound today and the inbound of 2015.
We Use Inbound Techniques To Make Paid Advertising More Prospect-Oriented
Paid ads like AdWords and social media pay-per-click on Facebook, LinkedIn and Twitter have been around for a while now. Some people seem to think these are easy and quick tactics to drive leads. Give them your credit card, build an ad and watch the leads come in. Nothing is further from the truth. In fact, the companies you're paying are betting that you make mistakes and waste money. It's part of their model.
Initially, this type of advertising was not part of inbound, but as inbound has changed, it's become apparent that some inbound techniques do drive improvement in paid internet advertising. Specifically, levering content in the ads, changing the message in the ads from "take 10% off" to recognizing a prospect's pain, and moving clients from home page visits to more personal and targeted landing page visits. The improvement in performance for paid ads has been dramatic, at least for our clients.
Now pay-per-click is a fairly standard part of an inbound engagement because we have the confidence to make the program perform, to hit our performance expectations and to execute in a way that is budget-conscious for our clients.
We Recognize Tactics That Can Engage Prospects Who Are NOT Looking Yet But Should Be Looking
It can be challenging waiting for your prospects to find you online and engage with you. Then you have to wait more as you nurture those prospects. Yes, people are out there right now who are not searching but match the profile of your best prospects.
We need to help you reach out to them more proactively. No, cold calls and direct mail are not the best options, but other options do blend very nicely with inbound thinking.
A couple of examples include account-based marketing and advocacy marketing. Both provide the tools to very strategically target the companies and individuals you want to be working with in a way that gets them engaged and into your sales process.
Some of what we learned while practicing inbound for the past 14 years helps us deliver programs like this in a way that outperforms traditional delivery. For example, how many of you have received horrible emails from companies wanting to do business with you? That's bad account-based marketing. It can be done so much better.
The idea of getting your current clients involved in helping your sales process move faster and work more efficiently is a spinoff from what we learned using content to help prospects feel safe because you've educated them instead of trying to sell to them. Now we're using content courtesy of your clients. It's the same principle with a slightly different application, and it works like magic.
Integrating Demand Generation And Inbound Marketing Makes Sense
When you have a healthy budget and very aggressive short-term goals for lead generation, sales operations and revenue, you'll have to consider adding demand generation tactics on top of longer-term inbound tactics.
When inbound was new, it was the only way to get leads. But as you get more experience running inbound programs and start configuring inbound programs for a wide variety of different businesses with different business goals, you quickly realize that the right option is a blended approach of inbound and demand generation.
Today the answer to inbound, demand generation or both comes down to one simple question: What are your goals? Big, lofty and aggressive goals along with the budget to support them? You need both. Tighter budget with a longer-term perspective on results and patience? Then inbound only is for you.
Data Changed The Way We Execute
When you're new to inbound, it seems like templates, long-term editorial calendars and best practices make sense. But as you get into it, you quickly realize that every business is different enough to require thinking, not templates. You need the skills and experiences to know what data to look for, what the data is telling you and what action steps are required to improve the results.
You need a methodology to make data analysis a regular part of your inbound work and you need the tools to get the necessary data. It's important to know what data you're looking at daily, weekly, monthly, quarterly, annually and on a rolling basis.
Marketing used to rely on 12-month plans. Today, you want to do 90-day strategic planning and 30-day planning around tactics. This gives you the ability to adjust on the fly, take advantage of what's working and, most importantly, adjust what isn't working like you expected. This approach will deliver month-over-month improvements.
Inbound Is Now More Than Just Marketing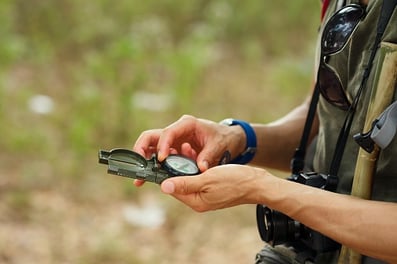 Inbound has evolved into more than marketing. Getting leads isn't enough anymore. Today, you want your investment in inbound to produce leads that turn into sales opportunities, new customers and revenue growth. If you can't deliver revenue, you're not doing inbound right.
Today, you want to make sure your inbound continues well beyond lead generation. You want to make sure you're delivering a remarkable click-to-close experience to your prospects. A lot of different vocabulary is used these days to describe the changes impacting the sales side of the business. We help clients build, implement, manage and optimize what we call a guided sales process.
The guided sales process teaches your sales reps to guide, advise and coach your prospects through their buyer journey. You help them and you educate them about areas of their decision that they're unsure of. If you remove all of their uncertainty, they'll feel safe enough to make a decision, and if you helped them enough, they'll trust you to provide the products or services they need to solve their challenges.
It's very similar to the perspective that inbound proposes — earn their attention, instead of trying to interrupt them.
The Technology Has Become Smarter
I'm not the technology guru, but many more software tools are available and the tools have become much smarter. Artificial intelligence is about to become a major disruptor in the sales and marketing areas. Soon, tools will tell you what leads to follow up on, what content to send them and when to send it — all based on their buyer behavior and profile. You should be using these tools now and getting comfortable with them. As they get smarter, you'll get smarter, too.
Marketing automation and CRM are two tools you must be using in your company. They are no longer optional. Without both, you'll be dramatically behind your competition and fighting a losing battle without any ammunition.
It's more than technology that's driving the changes to inbound. Primarily, it's you (our clients). You've gotten more aggressive with your desire to drive results, your budgets have opened up and you're more interested in a blend of marketing techniques. As a result, we (the top-tier digital agencies) have heard you and responded.
Today, the best agencies are not one-trick ponies. They work with a variety of technology tools that support all aspects of marketing and sales. They deliver, train and support a wider variety of marketing tactics and sales enablement services. Your own marketing tactical portfolio should have a well-thought-out collection of both demand generation and inbound marketing tactics. And if you want or need a digital agency to support you, your agency should be able to help with any of these programs.
Today, it's about results. Some companies can afford to be patient and have budgets that require them to plan, build and grow with only inbound. They're willing to wait until they're found, wait until the prospect engages with their content and wait while we nurture those leads. They know they're building a corporate asset, a marketing machine, and a repeatable, scalable and predicable model for lead generation.
But just as many companies are not interested in waiting. For them, going out and finding their prospects is critical, and a wide variety of marketing tactics support this approach. In most cases, it's not one or the other; it's about how much of both is right for you. That question is often challenging to answer, which is why we continue to emphasize strategy and planning before jumping in and working on tactics. Taking a few weeks to focus on strategy goes a long way toward limiting the risk associated with missteps, false starts, wasted budget and frustration.
After 14 years of executing marketing programs for clients and almost 500 client engagements, we know how to generate leads, turn them into sales opportunities and help you drive new revenue. We've evolved what we do, how we do it, and what tools, techniques and tactics we use for our clients. We're happy to share that knowledge and insight with you.
Square 2 Marketing – Innovating Marketing And Sales To Match Today's Buyer Behavior!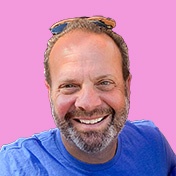 Mike Lieberman, CEO and Chief Revenue Scientist
Mike is the CEO and Chief Revenue Scientist at Square 2. He is passionate about helping people turn their ordinary businesses into businesses people talk about. For more than 25 years, Mike has been working hand-in-hand with CEOs and marketing and sales executives to help them create strategic revenue growth plans, compelling marketing strategies and remarkable sales processes that shorten the sales cycle and increase close rates.