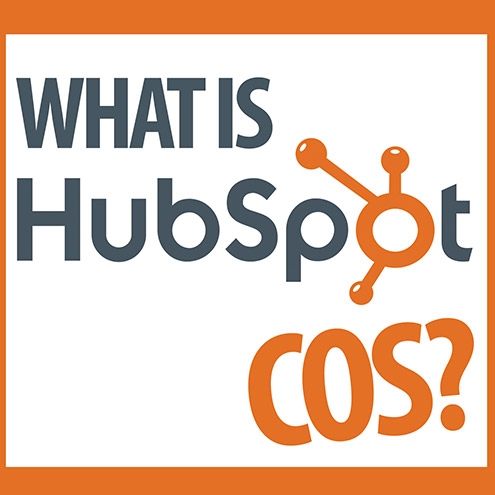 Over the past year Hubspot has been making some big improvements to their marketing automation software. However, even with all the innovations, the website CMS tool of their platform was far behind the times. This left many website developers stuck having to piece together multiple systems for a more functional website.
But at their August 2013 Inbound Conference, Hubspot announced they were making a new commitment towards having a feature rich CMS for their customers. In this blog we will dive into the new Hubspot COS and explain what it is and if you should use it.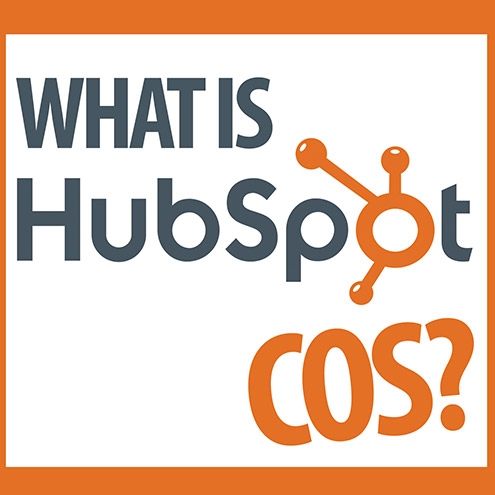 Being officially called Hubspot's "Content Optimization System" (a.k.a COS), one of their main goals of the new platform is to strike a balance between a system that is very user friendly yet has the ability for experienced designers and developers to customize and build beautiful, functional websites.
For those who are not familiar, a CMS (or in this case COS) is a tool which will allow you to create, manage and run your website. There are many other common open source CMS's include WordPress, Joomla and Drupal.
Up to this point, Hubspot's legacy CMS was extremely limited in functionality and flexibility for design and development customization. This left many Hubspot users to build their website on Joomla or Wordpress and then trying to integrate that with
Designing & Developing on COS
Within the Hubspot COS you will be able to very easily create, manage and customize your static website pages. This would include (but not limited to) pages on your website like your home page, about, services, contact, etc. After some basic training, you will be able to completely edit and customize colors/styles/modules with their user friendly editing system (very little design/dev knowledge needed).

Template Design in Hubspot COS
Style Design in Hubspot COS
However, if you are a technical web designer or developer, Hubspot does give you many options to dig in and customize their platform. They offer template and style editors so get in and edit any of the code you may want to modify.
Access to Custom CSS Style Sheets in Hubspot COS
Because of our deep CMS design & development experience, we were lucky to be invited to beta test the new Hubspot COS four months before its public release. We were able to dive into the new system and from a technical standpoint, start developing and designing on it to see what it's really capable of and where improvements could be made.
One suggestion we made was to open FTP access for designers & developers to make it easier and faster to edit and upload code and style sheets. Seems they have taken our suggestion and are planning on adding this into the system once the core is complete.
Is Hubspot COS Right For You?
When deciding on any platform for your website there are two important questions to ask yourself:
• What functionality is required and what would be "nice to have"?
• How much website experience does the people managing the website have
These two questions are extremely important because ultimately the platform you choose to host your site on needs to be the best fit for the goals of your website.
If your organization requires certain, more complex functionality such as a member subscription system, that may exclude certain platforms that don't have that capability.
If the team that is managing the website is very tech savvy and is familiar with CSS, PHP and other coding languages you may want to choose a totally different platform than someone who has very limited web knowledge.
So What About Hubspot COS Specifically?
We do have to say, their new COS is light years ahead of their previous legacy system, however, there are still many limitations. Below you will find a list of pros and cons of the new Hubspot COS:
PROS:
Very easy for non-tech savvy users for general design
All integrated into one single platform which makes it easy to manage and
User friendly template and style design
They have a good number of stock templates to install and use
Style manager has an instant preview feature
Has basic responsive design
CONS:
Very limited functionality. Currently only static content, slide shows and galleries. Everything else would need to be 3rd party and integrated. This is by far the biggest drawback because it limits what you can do on your website
Currently doesn't have FTP access which forces you to do everything in the browser which is very time consuming
The place of features and where to find them when doing custom design or development can be a bit confusing
Overall, I would recommend the Hubspot COS (as it is on Aug. 2013) to those business owners and marketers who have very basic, static websites and have very limited web design knowledge.
It would work beautifully for a local automotive shop or a law firm, some sort of business who's website doesn't change that often and is mainly static content pages.
If you run a larger organization who needs a full featured website, at this point, I would recommend going with an open source option like Joomla and integrating that with Hubspot. In the future, as more extensions are built for Hubspot COS and its functionality increases, this recommendation may change.
What Features Does the Hubspot COS Currently Have?
When looked at from the scope of a Joomla CMS developer, the Hubspot COS is very, very basic in its overall functionality. We are spoiled to have open source platforms with literally thousands of add-ons to improve their functionality. Hubspot COS does not have this... (yet).
As of August 2013 the COS includes:
Static website content creator and editor
Blogging tool
SMART content
Photo Gallery
Slide Show
These are also along with all the other Hubspot platform functions (landing pages, CTA's, email, etc)
The Big Game Changer: SMART CONTENT
One of the new COS' biggest features (and the one I'm most excited about) is the ability to create SMART content.
SMART content is a special content that dynamically changes based off of certain criteria. For example, if a lead has been identified as having a very strong interest in SEO services, then the "You May Also Like..." module next to the blog will dynamically change to show the preference of that user. This is much like how Amazon identifies what products to show users.
Although not currently a feature, I also have a feeling they will do this with the actual headings and content pieces around on the website. For example, if a lead has been identified as a CEO of an organization, the headings and copy may dynamically adjust to have more relevance and "speak" to a CEO. This would be HUGE for creating a custom, personal user experience on your website.
You could also dynamically change the content for your current clients. Instead of talking about "setting up a consultation", you could add in some text about how much you value your current clients or try and work an upsell. There's no need to show current clients sales messages, why not show them content that will make them become brand advocates.
You can also add in contact properties into the copy of your website for example, names, job titles, etc. This is just like what you can do with your emails you send out, but you can now do this in your content and headlines on your website.
Hubspot already has the capability to create smart call to actions that dynamically change based on the previous behavior and lifecycle stage a lead is in. Now they will be taking it one step further and doing this with content which brings the user experience on your website to a whole new level. I have a feeling this will revolutionize the way websites are built and will change the entire industry.
Can 3rd Parties Develop on the Hubspot COS?
At this moment the Hubspot COS is not expandable and does not have open API's for developers, but I have a feeling this will change.
I don't think being a full-featured CMS is a goal of Hubspot, but they recognize that their users do want a feature rich CMS. With this being said, it is my guess that in the near future they will open up the ability for 3rd party developers to build extensions that can be installed on top of the platform to improve its capabilities.
An example of this would be to custom develop an events calendar that would be installed into your Hubspot COS and would be setup and managed directly in Hubspot and tied into all the other tools within the Hubspot platform.
What this will also mean is that Hubspot users or Hubspot partner agencies can contract developers to build customized functionality or custom extensions for their website. If you could dream it, they could build and design it.
If Hubspot does in fact open this up for developers, it could mean that in the future Hubspot may be as functional (or more) than a Wordpress or Joomla website.
What Should Current Hubspot Customers Do?
If you are a current Hubspot customer and using their legacy version of their CMS, you will probably be migrated (over a period of time) to the new COS. This will probably take quite some time because I know the migration process is quite complex.
Although the new Hubspot COS platform does make it very easy to edit the templates and styles of the COS, there's a good chance your company will want to make modifications that are outside the standard user editing interface. There's a good chance that you will want to find a trusted designer and developer who can work on your new Hubspot COS website in order to fully customize it for your business.
What should Current Hubspot Partner Agencies Do?
If you are a Hubspot partner agency, I would suggest doing one of two things.
If you have in-house design and dev team: I would suggest signing up for a Hubspot developer account and start learning everything you can about designing and developing on their platform.

If you don't have an in-house design or dev team: I would find a trusted Hubspot designer or developer who can be your trusted partner for any Hubspot COS web work.
In the very near future, clients and potential clients will want custom website work and will rely on their agency for this. If you agency is not comfortable with the Hubspot platform, doesn't know how to custom dev/design on it or doesn't have a partner to subcontract – there's a good chance they will go elsewhere to an agency who can.
The new Hubspot COS is one of the biggest feature updates that has ever been rolled out by Hubspot. From my talks with their staff, they understand that building a great COS for their users is a priority moving into the future. I'm extremely excited to see all the new things that will be made possible as the Hubspot COS platform is developed and expanded.
If you have comments or questions, feel free to post in the comments below. I'd love to chat!