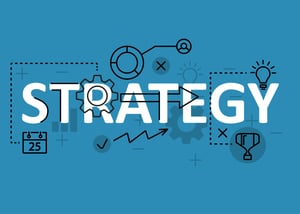 Companies are using content heavily to reach their marketing and sales goals today. They're using it on their websites, on their blogs, on their social media profiles, and in their email marketing messages. They're creating e-books, whitepapers, videos, and how-to articles. They're writing metadata. They're creating infographics. They're creating content for desktops and for mobile. Content marketing is a key part of the inbound marketing strategy. But it doesn't begin with creation and end with publishing. There's a lot more to it. The process is much more strategic than it might seem at first glance.
Marketing departments must create content strategies in order for their efforts to be effective. This is how they can ensure that they're creating useful, usable, searchable content that appears in front of the right people, at the right time, in the right places, in the most efficient and cost effective ways.
What Is Content Strategy?
Content strategy is the process that ensures content is written, edited, published, republished, repurposed, and archived in the right places, at the right time. It also consists of the pre-planning process that ensures content appears where it should and when it should, and that it's personalized for the right audience.
Content strategy can be broken down into two distinct sections: front end and back end. Both are equally important for success.
Front-End Content Strategy
The front end is all about the customer experience. Front-end content strategists are responsible for ensuring content is written for the right target audience, for understanding the goals behind the content, and for figuring out what type of content the audience needs the most. They're also responsible for coordinating the efforts of the content creators, of meeting the needs of their buyers through content, and of strategizing how to meet their future needs.
Other strategic tasks for front-end content strategists include defining buyer personas and journeys, analyzing and mapping customer needs, determining which topics to address through content, supporting the customers at multiple points in the buyer journey, determining which content types to use, developing SEO guidelines, and developing style guidelines.
Back-End Content Strategy
On the other hand, back-end content strategy is all about technology, scalability, and structure. Back-end content strategists are responsible for recommending which technologies to use to handle all content in the most powerful way possible. They're responsible for organizing content for easy storage and retrieval as well as preparing it for automated selection and delivery to relevant channels. They're also in charge of structuring content for consistency, scaling processes to do more with the same resources, taking advantage of their content in a way that is fresh and valuable for customers, and future-proofing the content to take advantage of the next big trend.
Other strategic tasks they're responsible for include identifying how content varies based on customer needs during the customer journey, identifying how content can be modularized, developing format-free structured models for content for automatic publishing on any channel, defining the CMS repository structure to support authoring and retrieval, developing metadata to tag content, developing business rules for assembly, and defining structured-writing guidelines.
Coordination
Marketers must coordinate strategies for both the front end and back end in order to create content that performs well but is also easy to scale and cost effective to create. Front-end content strategy is necessary to the creation of valuable content that truly resonates with customers. But without back-end strategy, this content could be very expensive to create and maintain and might not be used to its maximum potential. On the other hand, focusing on back-end strategy alone could lead to content that is technologically elegant and efficient but fails to resonate with customers. Both, on their own, miss the mark. They must work together.
If you don't have the resources to tackle content strategy in house, consider partnering with an inbound marketing agency.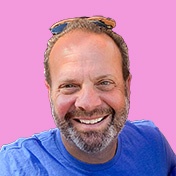 Mike Lieberman, CEO and Chief Revenue Scientist
Mike is the CEO and Chief Revenue Scientist at Square 2. He is passionate about helping people turn their ordinary businesses into businesses people talk about. For more than 25 years, Mike has been working hand-in-hand with CEOs and marketing and sales executives to help them create strategic revenue growth plans, compelling marketing strategies and remarkable sales processes that shorten the sales cycle and increase close rates.