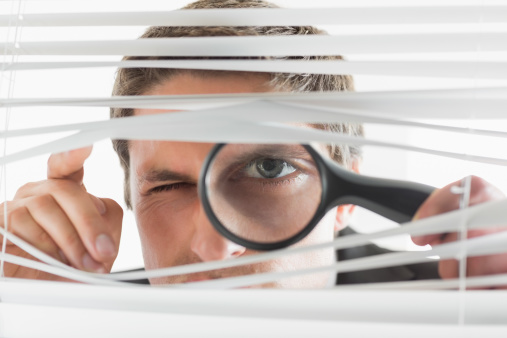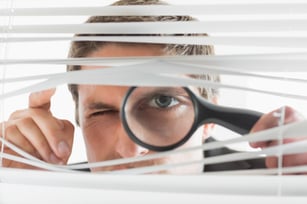 Yesterday, you got a long list of potential inbound marketing metrics for tracking purposes, but which of those need to be looked at daily, weekly and monthly?
While you now have access to marketing performance data in real time, you can't take action on every metric.
So, today, we're taking those top 20 inbound marketing metrics and breaking them down to see which ones you should be looking at daily, weekly and monthly. If you want to know why we picked the rhythm we did, you need to consider the action associated with each item.
There's no point in looking at something daily if you don't do anything about it for a week or a month.
Daily: Website Visitors, Leads, Blog Subscribers, Blog Views
Looking at metrics on a daily basis is extremely empowering if you're running an inbound campaign. Once you see that website visitors are down from the previous month, you're able to spring your team into action right away. This prevents you from finding your numbers below expectations at the end of the month, when it's too late to do anything about it.
Visitors down? Step up your blogging, guest blogging or content placement programs. Leads behind plan? Increase the content you're publishing to your own site. If you're blogging regularly and you have the blog subscription option on all of your forms, you should see the number of blog subscribers increasing day in and day out. If people aren't viewing your blog, you need to change your content approach and write on different subjects. Regardless of the results, this insight and data enables you to pivot and adjust in real time, ensuring that you get what you're looking for from your program.
Weekly: Conversion Rate, Sales Opportunities, Landing Page Conversion Rate, Visitors By Source, Leads By Source, Inbound Links, Social Shares, CTA Conversion Rates, Keyword Rankings
You should be looking at these data points on a weekly basis because you need more than a few of them for the data to be relevant. You're also looking for patterns with this type of data. Conversion rates, social shares and even source data must be aggregated over a minimum of a few days if the data is going to mean anything.
While you could check these data sets more frequently, I doubt you'd get much of a return on your investment in time. For instance, keyword rankings don't change that frequently. If you're checking your rank once a week, that should give you an indication of whether you're moving up or down. If it's up, keep doing what you're doing. If it's down, adjust your work plan accordingly.
Monthly: Social Reach, Close Rate, Average Time On Site, Email Open Rates, Email Click-Through Rates, Net New Email Subscribers, Competitive Metrics
This collection of data points needs even more time. Close rate isn't going to change much from week to week. Average time on site is going to be fairly consistent, too. Even email stats won't fluctuate much. Unless you're sending an email daily, which we wouldn't recommend, you're going to need a month's worth of data to make any decisions based on performance.
When you're setting up your own metrics and analytics review, group your favorite measures based on their corresponding response. Of course, you can look at anything at any time, and sometimes I do. But, if you get in the habit of reviewing performance data and then taking action accordingly, you're going to see a significant improvement in the overall performance of your inbound program.
When this is your standard operating procedure, you impact visitors, leads and blog performance every few days, while you affect bigger-picture stats, like email open rates and sitewide conversion rates, every couple of weeks. Finally, you see improvements to long-term stats, like close rates and social reach, every couple of months.
This continuous improvement is one of the hidden benefits of inbound marketing. Now, you don't have to wait a couple of months and hope you see an increase in lead gen.
Start Today Tip – You need access to all of these data points. If you don't have it, get it today. This could be via Google Analytics or some other analytics tool, but without one, you're flying blind. Once you get access to your key performance indicators, you need the discipline and rhythms to stay connected to your data. Try your smartphone. It's incredibly empowering to click an app and see how many leads you have today! Try it. Then, put the team in place to respond to the data. Need more leads? Move this lever. Need more visitors? Move this other lever. This is the new marketing. This is inbound marketing.
Square 2 Marketing – Leading The Reality Marketing, Inbound Marketing And Inbound Sales Revolutions!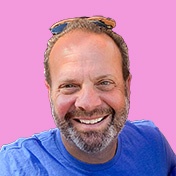 Mike Lieberman, CEO and Chief Revenue Scientist
Mike is the CEO and Chief Revenue Scientist at Square 2. He is passionate about helping people turn their ordinary businesses into businesses people talk about. For more than 25 years, Mike has been working hand-in-hand with CEOs and marketing and sales executives to help them create strategic revenue growth plans, compelling marketing strategies and remarkable sales processes that shorten the sales cycle and increase close rates.