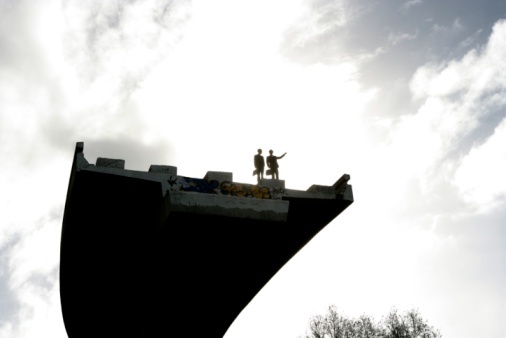 Inbound Marketing Can Never Stop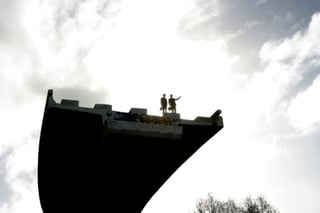 I love answering questions about inbound marketing. Sometimes, I feel compelled to answer the question that everyone should be asking but no one never does.
Most of our clients are starting their inbound programs for the first time. Some of the businesses are practicing inbound but looking for help to improve it.
That said, everyone asks, "How long is it going to take to see results from inbound?" But, no one asks, "What happens if we stop doing inbound?" This is a very important question to understand before you get started.
We've collected data from a number of client programs that ended for a variety of reasons. I'll premise the entire conversation by saying that the results illustrated here are not representative of any future performance, as every client program performs differently. However, we have such an extensive collection of client experiences that we're able to draw some conclusions.
Website Visitors Drop Off Quickly
Typically, we're able to drive about a 10% month-over-month improvement in website visitors across most of our client engagements. When you compound this each month, you can double or even triple website visits with a solid inbound program.
On the other hand, when clients have stopped the tactics that impact organic, social, referral, email and direct traffic improvements, we've seen website visitors drop off by close to 20% month over month. Yes, the drop is dramatic and quick. You could be looking at erasing almost everything it took you 12 months to improve in the matter of just a few months, which would be extremely disappointing.
Conversion Rates Fall
Unlike website visitors, site-wide conversion rates rise and fall much more slowly. Even so, individual offer conversion rates can be dramatically impacted by quality content. For instance, if you create a very compelling offer, you may see the assigned landing page convert at 40-50%, which could affect site-wide conversion rates.
Now, remove this steady stream of content offers on your site, and you're going to see your site-wide conversion rates drop. This drop significantly impacts the number of leads you get from your website. Dropping website visitors and dropping conversion rates combine to cause downward pressure on overall leads generated. In some cases, we've seen leads fall off a cliff in as few as 60 days.
Leads Stop Rising And Start Declining
When we look across our client base, we see the number of leads generated represented in a very up-and-down manner. In some months, those numbers are up dramatically. In others, they are up moderately. In yet other months, the numbers are flat or down slightly. There's a variety of factors that affect this, including seasonality, the impact of new content on the prospect experience and any conversion optimization techniques we might be running for our clients.
When the program is stopped or suspended, we see a much different pattern. For a month or two after, we see the lead flow continue, which we believe is due to the work that was previously deployed (like a delayed reaction). Within 30 to 60 days, however, the lead flow can dry up entirely.
Perhaps the most significant takeaway from this example is the work required to restart the program and rebuild the momentum you need in order to get your program performance back up to previous levels. In many cases, clients who wanted the program stopped realize their mistake and ask us to help restart it. While this is possible, it basically requires us to start all over again. This is a situation you want to avoid if possible.
Sources Of New Visitors Dry Up
One of the keys to solid inbound marketing is optimization across all sources of potential traffic. Most marketing pros still work exclusively on driving traffic from organic, paid or social, but inbound makes sure that visitors come from all the relevant sources. So, once inbound stops, these sources fall back to pre-program levels, impacting visitor volumes, leads generated, leads nurtured and revenue from leads. It's like turning off the very top of the funnel – certainly not something you want to do if you can avoid it.
Inbound marketing delivers a constant up-and-to-the-right movement in almost every single data category – as long as you continue to maintain the inbound tactics that are responsible for continuous improvement. After you've been doing inbound for 10-12 months, you should start to see an acceleration of the results. Each of the individual tactics start to gain enough momentum to accelerate the overall performance.
When you start your blog, for example, you might have 100 subscribers. Then, when you create new blog content, 100 people read it, share it and have the potential to convert into leads as a result of it. Now, fast-forward the program and think about what happens when you have 1,000 subscribers. That's more people sharing it, reading it and even converting into leads. It's the same effort and same investment but significantly higher results.
That's the beauty of inbound marketing. All you have to do is be patient enough to continue your own inbound effort and maintain the tactics as they improve over time.
Start Today Tip – The no-fluff tip of the day is simple: Don't start an inbound program if you have any thoughts of stopping it at any time in the future. If you can't afford to continue it, if you don't have the financing in place to budget for a sustained inbound effort, if you don't believe in it completely or if you're thinking it's something to try out for a couple of months, do yourself a big favor and don't even start.
Square 2 Marketing – Leading The Reality Marketing, Inbound Marketing And Inbound Sales Revolutions!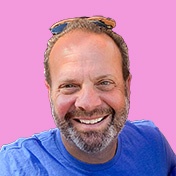 Mike Lieberman, CEO and Chief Revenue Scientist
Mike is the CEO and Chief Revenue Scientist at Square 2. He is passionate about helping people turn their ordinary businesses into businesses people talk about. For more than 25 years, Mike has been working hand-in-hand with CEOs and marketing and sales executives to help them create strategic revenue growth plans, compelling marketing strategies and remarkable sales processes that shorten the sales cycle and increase close rates.