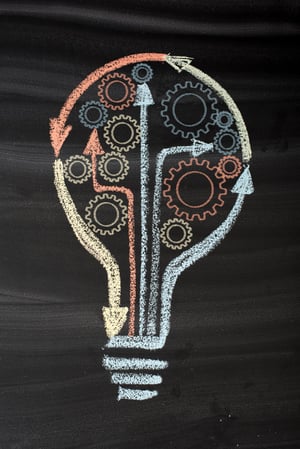 Today, effectively reaching consumers requires a different approach. Conventional advertising methods are disruptive, expensive, and unhelpful in many cases. The way consumers buy has changed, meaning your marketing needs to evolve with it. That's why many businesses have begun to adopt inbound marketing techniques.
In order to effectively introduce inbound marketing strategies to your business, you'll need to brush up on a few essential skills. Keep reading to discover what expertise you need in order to build an inbound marketing strategy for your business.
Content Marketing
Every inbound marketing strategy requires content creation. Consumers want content they can rely on—something that brings them value. The content you create should answer prospects' and customers' questions and needs.
Everything you create from your blogs, web pages, social media, whitepapers, email content, and case studies should all provide the reader with valuable information they can't find anywhere else. Without such, your messaging will get lost in the clutter of every other advertising message.
Having expertise in content creation and content strategy will help you build a brand voice, better serve potential clients, and grow your business.
Social Media
From paid advertising to organic content, social media is the perfect place for reaching today's consumers. With an average of 1.18 billion daily active users, sites such as Facebook have become the modern outlet for reaching any and every type of consumer, from students to stay-at-home mothers.
However, creating successful social media campaigns involves more than just putting money behind posts. For this reason, having expertise in social media is key to any successful inbound marketing strategy. From understanding your target audience to creating content that will resonate with them, social media can be a complicated place without the right knowledge.
Website Design
So you've created content that's impressed your target audience—great! Now you need a website to support your incoming traffic. Remember, inbound marketing brings customers to you, instead of you reaching out to them. For this reason, having a beautifully designed and fully functional website is key to translating traffic into sales.
If your website doesn't impress visitors, their first impression won't be a positive one. Having a notable and easy-to-use website increases your credibility as a business, helps potential clients learn more about you, and makes buying your products or services easy. When combined with search engine optimization, your website will improve your ranking in search results, bringing even more customers to your company.
SEO (Search Engine Optimization)
Having expertise in the functions of successful SEO is a must. As mentioned above, SEO acts like a secret weapon for a business's website. It brings your business and its website to the top of search engine results, leading to more clicks and more potential leads.
If the point of inbound marketing is to attract leads to your brand, being at the top of any search engine page should be a top priority, meaning it might be time to brush up on your knowledge of keywords and SEO.
The Right Software
Creating content, converting leads, and generating sales are the goals of any inbound marketing strategy. However, without the right software, monitoring growth and tracking leads can be difficult. Working with the right inbound marketing software gives you access to vital business tools, as well as their many agency partners. Experts in content creation, website design, sales coaching, and website optimization are just a click away when you work with the right software.
If you're looking to meet your goals through an inbound marketing strategy, becoming an expert in these areas is the right place to start.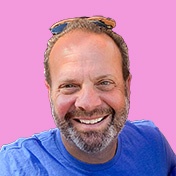 Mike Lieberman, CEO and Chief Revenue Scientist
Mike is the CEO and Chief Revenue Scientist at Square 2. He is passionate about helping people turn their ordinary businesses into businesses people talk about. For more than 25 years, Mike has been working hand-in-hand with CEOs and marketing and sales executives to help them create strategic revenue growth plans, compelling marketing strategies and remarkable sales processes that shorten the sales cycle and increase close rates.