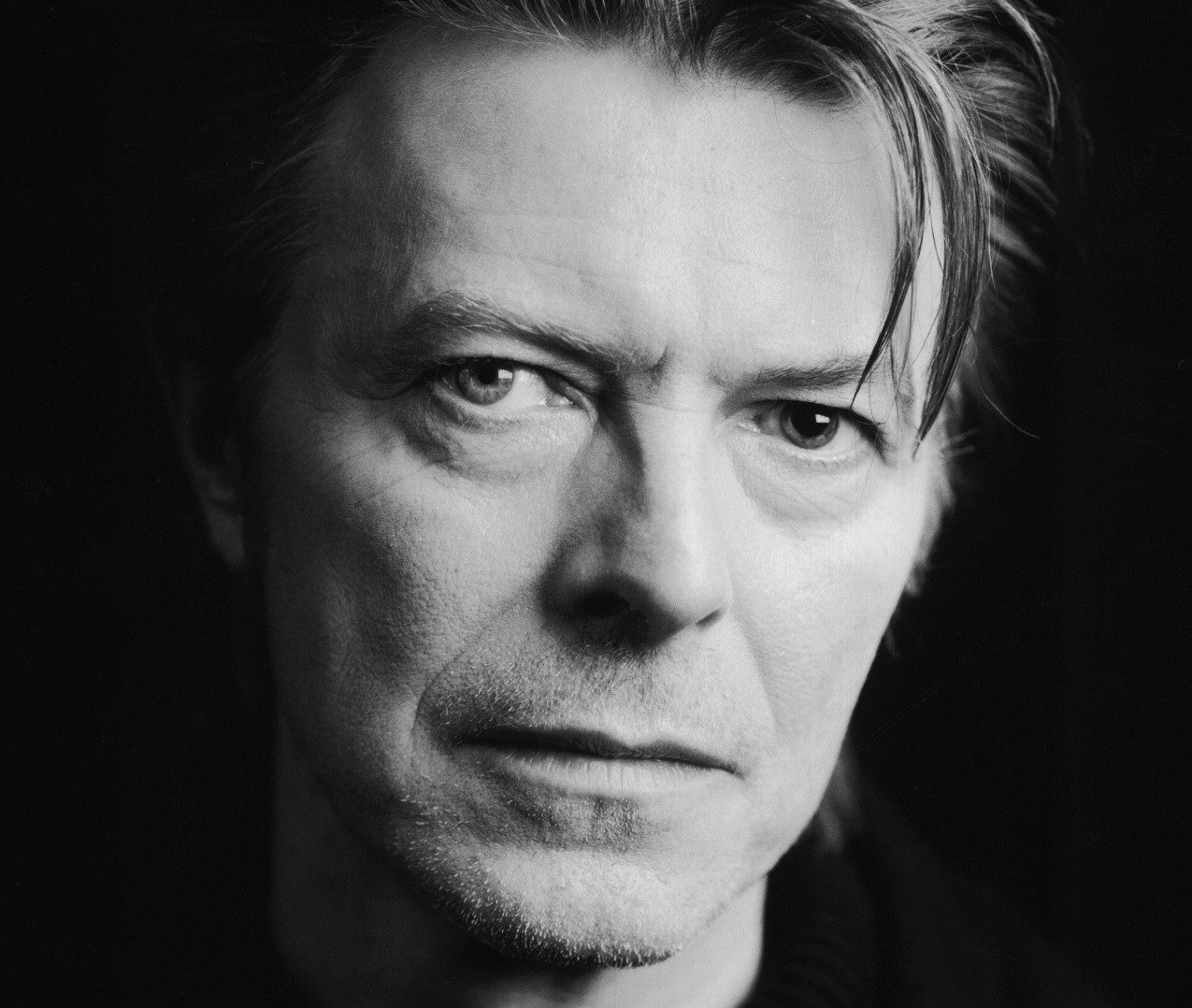 Marketing Strategy Drove His Success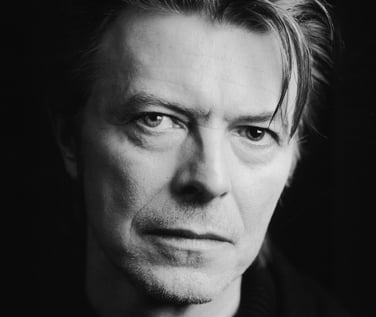 I think most of you know about David Robert Jones, known to the masses as David Bowie. His passing marks the loss of an entertainer who knew what it meant to market his entire persona instead of just his music.
Not that I'm the biggest David Bowie fan, but I am a fan of his ability to stand out in a very crowded field. I'm a fan of his ability to use all aspects of his brand to drive sales of his music. And I'm a fan of his ability to stay ahead of his contemporaries, setting his own path instead of following others.
As marketers, there is a lot to learn from David Bowie. In this article, we'll look back at some of his accomplishments and how they might help us, as marketers, do a better job with our businesses. Since he applied many inbound marketing tactics, the story is relevant to all of us.
Born in South London in 1947, Bowie developed an early interest in music – although his attempts to succeed as a pop star during much of the 1960s were frustrating.
Be Remarkable Or Be Invisible
It wasn't until his first hit,"Space Oddity," reached the top of the UK Singles Chart in July 1969 that Bowie realized he was going to have to create something remarkable to get noticed in the extremely crowded field of rock music. He emerged as the flamboyant, androgynous alter ego Ziggy Stardust.
Many businesses today are still lost in a "sea of sameness." As a business owner, CEO or VP of Marketing, you need to work with your company to help it emerge. It is monumentally harder and much more expensive to market a company that looks like, sounds like and works like all the other companies in your industry.
While it might feel safe to be doing it like everyone else is doing it, that safety can quickly kill your business. If you don't see anything different between your company and your competition, neither do your prospects. Keep in mind that this isn't a conversation about reality; it is a conversation about your prospects' perception. Even if your people are 10 times better than the people at your biggest competitor, your prospects are never going to know that until they start working with you. This conversation is about getting them to pick you.
Get People Talking With Easy-To-Share Stories
In 1975, Bowie achieved his first major American success with the number one single "Fame." The sound constituted a radical shift in style that alienated many of his fans. He then further confounded fans and his label by recording the electronic-inflected album Low.
By doing something radically different, he got people talking. Fans, industry insiders, trade media and other artists were talking about David Bowie, telling stories, sharing his innovative sound and keeping him and his music top of mind.
Your business has to be top of mind, too. If your stories are too complicated, too hard to remember, too infrequent or too ordinary, no one will be talking about your company. Inbound marketing strategy ensures that you have the stories you need to get people talking, sharing and landing back at your website. What's the first thing you do when you hear about a new company, new product, new service or interesting story? You ask for the website so you can check it out for yourself, right? You want people talking about your business, and you want them visiting your site to see for themselves.
But, these stories don't come naturally. They need to be crafted strategically with your personas in mind, with their pains at the crux of the story and with an explanation of how your company solves those pains in a way no one ever dreamed to solve them.
Here's an example. If you've ever bought a new house, you know that the first step is selecting your lot and paying your deposit. Then, you own a giant pile of dirt, and for the rest of the time before taking ownership, you want to drive back and forth, watching your house get built. This is not a big deal if you live a mile away, but what if you live 15 or 50 miles away? What about the fact that it's on a construction site with nails, wood and other materials all over the place? That's not really the right place for a family.
So, we suggested to a client builder that they put a webcam on their website so that customers can log in and see the progress of their new home online. They would share those credentials with friends, family and neighbors, thereby driving even more potential customers to the builder's website – and this story would be shared all over the community.
"You're never going to believe this, but our builder puts a webcam on our property so we can see the progress right from our laptops, tablets or iPhones. Want to see?"
A simple story that solves a pain and gets everyone's attention to drive more sales – that's good inbound marketing strategy.
Constant Innovation Is A Requirement
Bowie knew that as time progressed from the 70s to the 80s and 90s, if he wanted to sustain his music, he needed to move into movies and TV. He saw that there was a convergence of medias back then that made it mandatory to innovate his persona and allow him to cross over into other mediums. His acting roles included parts in The Man Who Fell To Earth (1976), Labyrinth (1986), The Last Temptation of Christ (1988 and The Prestige (2006).
Continuously looking at your business and identifying those places where service can be improved, products upgraded or new services added makes it much easier to do as Wayne Gretzky once said: "I skate to where the puck is going to be, not to where it has been." You need to do the same with your business. Where is your market going? What are your prospects going to need next year? Five years after that? Once you see that, creating the product, services and experiences that WOW people is going to set you up for success.
Use All Of Your (Or Your Company's) Assets
David Buckley said of Bowie, "His influence has been unique in popular culture." Bowie realized early on that he had to use all of his assets. He had to create amazing music, develop a remarkable persona and be a multi-disciplined performer (music, TV and movies) to hit his personal goals.
You should be thinking about your business and your marketing the same way. Going to four trade shows each year isn't marketing. Having a website that's your company's online brochure isn't marketing. And making cold calls is not sales. Instead, leverage all of your marketing assets for a perfectly orchestrated experiential effort that gets your prospects to say, "Wow, this company has something special going on, and we need to be working with them today." This is how you'll ensure your company has its best year ever by the end of 2016.
Start Today Tip – Use David Bowie's career to inspire yourself. If you finished 2015 with lackluster performance, the only way to ensure that 2016 is going to produce different results is to do something different. Make a change, be bold, stand out and use all of the marketing resources at your disposal. Create the stories you need to get prospects excited and talking about you. Then, leverage all those marketing tactics in an integrated manner to produce remarkable results. Since we're talking about a musician here, think about your marketing like an orchestra. While the violin on its own is great, the entire concert is even greater and makes people even happier. That's how you get great results in 2016.
Square 2 Marketing – Inbound Results Start With ME!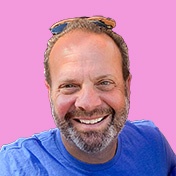 Mike Lieberman, CEO and Chief Revenue Scientist
Mike is the CEO and Chief Revenue Scientist at Square 2. He is passionate about helping people turn their ordinary businesses into businesses people talk about. For more than 25 years, Mike has been working hand-in-hand with CEOs and marketing and sales executives to help them create strategic revenue growth plans, compelling marketing strategies and remarkable sales processes that shorten the sales cycle and increase close rates.