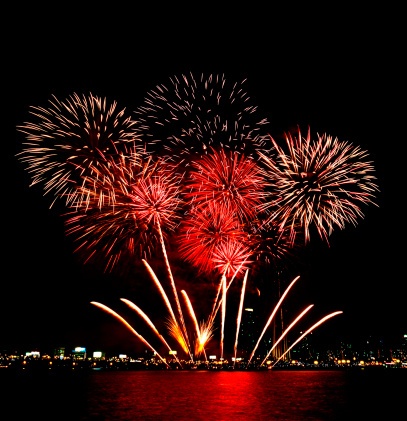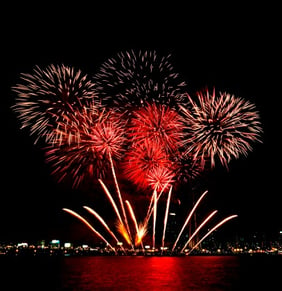 We're getting close to one of the most celebrated holidays in America. Bring on the fireworks, sparklers, barbecues, parties and everything in red, white and blue. It'll all be rolled out on Saturday in salute of our country's independence.

Today, we'll celebrate our independence from traditional and interruptive marketing efforts by highlighting the top tactics to make your inbound marketing program skyrocket.

The tactics included in this article are the best of the best, the cream of the crop, the top of the heap. They're the tactics that deliver results for clients, engagement after engagement.

If you're planning on adding inbound marketing to your company's marketing efforts, or if you want to supercharge the inbound you're currently doing, this is where you start.
The Sparkler
Always a highlight, the sparkler is usually the appetizer of the show. It's simple to execute and easy to manage – but with sparks as bright as the sun. I like to think of the blog this way. You should be able to crank out posts with some degree of ease and regularity. The more you do, the better you rank, assuming you're considering search when you create your blog articles. The more sparklers you have, the more ohhhs and ahhhs you get. So, fill your fireworks show with sparklers, and fill your content marketing effort with blog articles to see the best results.
The Bottle Rocket
It's the backbone of the backyard fireworks display. You line up the bottles, fill them with rockets and light 'em up. The backbone of your inbound effort should be your website design and strategy. And not just for any ordinary website, but an inbound one – filled with search-optimized pages, content offerings, well-thought-out messaging and highly emotional, compelling stories. Line up every page and go through each one with strategy in mind. What keywords do we want it to rank for? What story does it have to tell? What mindset is the person in when visiting? What questions do they need answered, and what content would match those questions? Line up the pages, and watch them turn visitors into leads.
The Roman Candle
Commonly referred to as the "filler firework" (at least, that's what I like to call it), the Roman Candle isn't quite a Spinner or a Bottle Rocket. Nonetheless, it provides a bright display of colors right when you need it most, just like email marketing and lead nurturing do for your prospects.
Consider this: It's been a few days since the prospect was on your site, maybe a week since they downloaded your latest e-book – and bang, they get an email from you with even more educational information. Now, they remember you. They feel good that you're staying in touch with them and sending them even more information to help them make a decision. They have the opportunity to click back to your website, visit some new pages, read some new stories and even share that content with their leader or the rest of their company. No more than a few days go by between your touch points with them, and that keeps you well ahead of your competition. Show the Roman Candle – and your email marketing – a little love this holiday weekend.
The M80
The big boomers of the event, these babies pack a powerful punch in a small package. They get your attention and rattle your bones. I'd compare these to your CTA buttons. You need a package of highly graphic, eye-catching, attention-seeking buttons on your site so that you turn visitors into leads.
These have to tell a story in just a few words. They need to pop off the page and pull a visitor's attention directly to them. They need to sell the content in a non-salesy way. The more CTAs you have and the better they are, the more leads you get. Take the time to review CTA performance on a monthly basis, redoing the underperformers and highlighting more prominently the buttons that are driving leads.
Spinners
These are sparklers on steroids, so it's probably not surprising that I think of the Spinners as your long-form, premium content offerings. The more you have, the better the show is going to be. Same goes for content: The more you produce, the more leads you're going to get from your website. Consider that people are coming to your site every day – not once, but multiple times. This is especially true if your site tells a good story. As people work through their own buying journey, they're going to be looking for different content at different times, coming back to your site again and again.
The more new whitepapers, e-books, infographics, webinars, surveys, assessments, tip sheets, checklists, original research, videos and podcasts you add to your site, the more people will convert from anonymous visitors into leads for you to nurture. Just like 50 spinners are better than five, monthly content is going to get better results than quarterly content.
Keep in mind that the very best fireworks show is the one in which you perfectly integrate all of the individual fireworks with music and choreograph the entire event. The same works with inbound. You need to integrate these tactics (and others), perfectly orchestrating their deployment to provide your prospects with a remarkable experience as they interact with your business.
That's when the magic happens and prospects make that all-important decision to work with your company.
Enjoy the holiday. Inbound Unwound is going to take Friday off this week. We'll return on Monday, July 6, with more helpful tips for you to go all in on inbound.
Start Today Tip – Inbound marketing is a constant educational process. Even if you're an expert, the tools, techniques and tactics change almost every day. Make sure you're working with people who are actively keeping up with all the changes. In addition, your program is going to work differently than every other business's program, and that's because of you, your business, your industry and your team. So, make sure you're documenting your own inbound nuances. You have to create your own personal fireworks show. Have a great holiday!
Square 2 Marketing – Leading The Reality Marketing, Inbound Marketing And Inbound Sales Revolutions!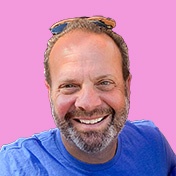 Mike Lieberman, CEO and Chief Revenue Scientist
Mike is the CEO and Chief Revenue Scientist at Square 2. He is passionate about helping people turn their ordinary businesses into businesses people talk about. For more than 25 years, Mike has been working hand-in-hand with CEOs and marketing and sales executives to help them create strategic revenue growth plans, compelling marketing strategies and remarkable sales processes that shorten the sales cycle and increase close rates.