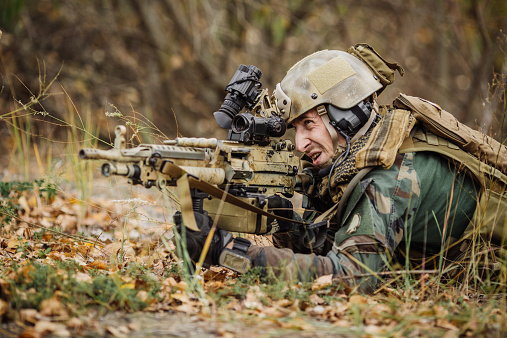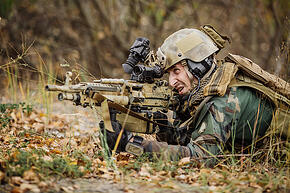 I'm always looking for interesting tie-ins between what you all want to learn about (like inbound marketing, social media and other marketing commentary) and the world around us.
It makes it more interesting for you and, honestly, for me, too.
So, with the Oscars behind us (maybe I should have written this article last week), I thought it might be cool to try drawing a few parallels between this Oscar-nominated movie and what you should be doing every day to optimize your inbound program.
You need to be highly trained.
Snipers are some of the most highly trained people in our military. You need to be equally trained if you expect to drive leads from inbound and social. If you've been reading along, you know that inbound marketing is very complex and requires an understanding of many marketing practices to get it right. If you're planning on tackling this on your own, without the help of an outside expert, make sure that you or your team is trained, experienced and highly skilled. If they're not, ratchet down your expectations as the team ramps up.
Unfortunately, a lot of inbound training comes from actually running an inbound program. You can get certified, watch videos, take classes, read books and attend conferences, but in the end, this is an experiential exercise. Until you do it, you won't really know what you're doing. And until you do it a lot, you won't really be great at it.
You need to be focused and clear on your mission.
These guys and gals are laser-focused on protecting the soldiers in front of them. Their mission is crystal clear, and nothing gets in their way. They understand their part of the mission, and they know that if they fail, someone could die. Now, what we do isn't life or death, but it still requires focus and an understanding of the mission.
It's easy to become distracted, especially with social marketing. Make sure you run a monthly editorial calendar and include goals for each 30-day period. This keeps the team focused on the content, context and conversations necessary to move the numbers up and to the right.
You shouldn't be afraid to make a mistake.
OK, I might need to take a little creative license here. I know that when a sniper makes a mistake, someone who didn't need to die might die. But, what I really mean is that snipers can't hesitate. If they think they have a target, they have to take the shot. The same holds true with inbound and social. You can't be frozen with the fear of making a mistake. You have to try stuff that's creative, innovative and never done before if you want to catch your audience's attention, get them back to your website and turn those people into leads.
We've found that, most of the time, what you learn from a failure is just as important as what you learn from a success. In fact, I might argue that we've learned more from the times when ideas didn't work than from those instances when our ideas worked out famously.
Measure your performance.
Almost everything in the military is tracked. They don't track it for historical relevance; they track it because they know that if they do, they can work to improve performance around those metrics. You need to be thinking the same way. Create a dashboard of key metrics associated with both inbound marketing and your social marketing efforts.
Make the metrics attainable, but make sure they go up month over month. You're going to want a collection of leading and lagging indicators, like some of the suggestions I included in my recent article: "How To Measure ROI On Your Social Media Marketing." Revenue generated is a great number to track, but if you have a six-month sales cycle, you won't see any return for months into your program. On the other hand, you might be getting amazing results that are solid leading indicators for the revenue that's still to come.
Ultimately, the takeaway here is that you need people who are highly skilled to run an effective social media campaign that's part of a bigger inbound marketing program. This guarantees the best results in the shortest amount of time. Any other configuration means there are going to be mistakes, missteps and general underperformance.
Start Today Tip – Don't skimp here. Your niece, nephew, neighbor's kid or intern won't be able to get your social media program the results it needs to drive your business. Sure, they might understand Facebook enough to get your page set up, but that's akin to loading the gun. If you want them to shoot, without hurting themselves or someone else, they need to know what they're doing. Make sure you partner with an individual or agency who's used social media as part of an integrated inbound program. And ask them, specifically, to produce the results they've delivered – in terms of visitors, leads and revenue.
Square 2 Marketing – Leading The Reality Marketing And Inbound Marketing Revolution!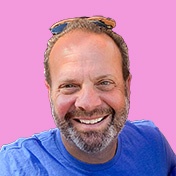 Mike Lieberman, CEO and Chief Revenue Scientist
Mike is the CEO and Chief Revenue Scientist at Square 2. He is passionate about helping people turn their ordinary businesses into businesses people talk about. For more than 25 years, Mike has been working hand-in-hand with CEOs and marketing and sales executives to help them create strategic revenue growth plans, compelling marketing strategies and remarkable sales processes that shorten the sales cycle and increase close rates.