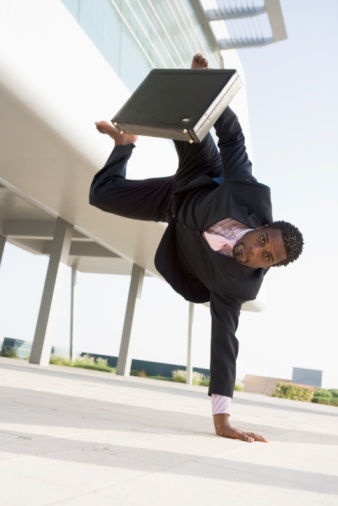 Agile Marketing Is So New Agencies And Marketing Teams Are Still Figuring It Out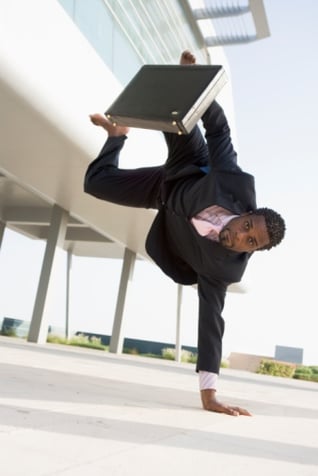 Most of you know I love data, so I did a quick Google Trends search to see how highly searched Agile marketing is and then compared it to inbound marketing just for fun. The data shows searches for Agile marketing are trending up, but in comparison to inbound marketing? Well, it's no contest.
What that tells me is that Agile's application in the marketing world is still very, very early. Even when you search for Agile marketing, the website pages, blog articles and websites are remarkably light. There's just not a lot of information on Agile marketing.
But what you should know is that Agile marketing is necessary if you're planning on implementing inbound at your company.
You should also know that most of the consultants are software development specialists and know little or nothing about inbound. A handful of Agile consultants specialize in agencies, but most of their experiences are with bigger, more traditional agencies.
So, where does that leave you if you're the CEO or VP of marketing and your inbound execution feels like it's not quite baked properly?
Your Team Is Everything
With software development teams, you typically get a bunch of similar-looking team members all tasked with building software. In the marketing scenario, you typically get team members with diverse skill sets, such as a writer, a designer, a website developer and a marketer, or maybe even people with functional expertise like email, social, search or conversion. This makes executing Agile more complicated.
It also means you want to honor your team in every way possible. Do not switch players; do your best to keep your team intact. If someone quits or is fired, replacing them is like starting over and will impact your team's velocity immediately. Don't move people on or off the team unless you have no other options. All of these potential team-related changes disrupt almost every aspect of Agile.
Look At Cross-Functional Resources
One lesson you'll learn quickly is that work doesn't align itself to resources. This means while you have a designer on the team allocated for 40 hours of work, you might not have 40 hours' worth of work every single sprint. This same scenario can be played out across all of your team members. This means that the more cross-trained your team is, or the more diverse the skill sets of your team, the easier it's going to be to get the work done and be 100% allocated over the course of the one-week or two-week sprint.
If you don't have cross-trained resources, you'll find yourself sharing resources across teams. What sounded like an opportunity to produce highly productive team members often turns into challenges associated with whose work gets done when and an assignment challenge at the start of the sprint. While sharing resources is doable (we do it at Square 2 Marketing), it's not optimal.
Move To 30-Day Planning Cycles
If you take away one item from this article, this is it. Inbound marketing does not align itself to 12-month annual planning. While the organization loves 12-month annual plans in all its other departments, if you're practicing inbound a 12-month plan is a waste of time.
What you think you're going to be doing three, four, six or nine months from now is not even close to reality. Inbound marketing is so data-driven and so results-oriented that you need to move to 30-day planning cycles. Yes, before you chime in, of course you need to have an idea of bigger, long-term goals, and if you're planning a webinar or event six months from now, that's fine. But when you get into the day-to-day, focus on what you need to do over the next 30 days to impact results and go from there.
The way you manage the bigger goals is by creating a tactics backlog, which is a collection of ideas, tactics and work that you think you need. You might actually need it, but you're not committed to working on any of this until it gets prioritized and moved into your 30-day plan. Now you are actually responding to what's working, you're reacting to the data and you're making marketing decisions based on facts, not assumptions or opinions.
Prioritize Work Based On Impact And Effort
Here's major takeaway number two. Since you have this big backlog of ideas and work, how do you decide what to work on every 30 days? Great question! The answer is based on the expected results and the amount of effort to deliver the work. The items that get done first are the ones that have the potential to drive the biggest impact on results (leads, conversions, visitors) with the least amount of effort.
To be even more specific, if we can spend one hour optimizing a landing page that's getting 300 visitors a month and take the conversion rate from 20% to 40%, we can improve lead generation from 60 leads to 120 leads just from this one page and in a single hour of work. This is inbound and Agile marketing at its best.
Continuously Innovate Everything
Because Agile was never designed for marketing, using it for marketing is going to require you to make subtle but continuous adjustments so that it works for you, your company, your team, your inbound program and your people. It won't be perfect out of the box, but if you keep collecting ways to improve the experience at every single sprint retrospective and then religiously work to improve everything week over week or sprint over sprint, before you know it you'll be humming along providing major impact to real business results for your company.
Inbound marketing is incredibly complex and requires a high degree of creativity and expertise. It's also a team sport, meaning you need a variety of skill sets to execute it in a way that produces results. To be more specific, you need writers, designers, interactive and marketing people to all work together on a wide variety of tactics like web, search, email, content, conversion and social media. All of these people and all of these tactics need to be executed flawlessly and in an orchestrated way to produce results. Left on their own, this introduces a high degree of risk.
But Agile marketing, when practiced properly, produces the proper level of risk mitigation into the above scenario. Teams are working collaboratively, they're doing the estimating, they're setting expectations based on the work being delivered, they're course correcting on their own, they're prioritizing the work based on results and they're planning the work from a long list of tactics that are all important. Think about it like this: Inbound represents the ingredients for an amazing dinner and Agile provides the recipe for how to put all the ingredients together.
If your execution of inbound has left you wondering about the results or questioning the methodology in its entirety, you owe it to yourself to add Agile marketing to the mix and give your teams a more structured approach to how they deliver the work. If your team sees the lift our teams have seen, you'll be pleasantly surprised and you'll start feeling more positive about inbound marketing and your company's business results.
Start Today Tip – The best way to introduce Agile to your marketing team is by selecting a subset of your bigger team and letting them work in pilot mode for two months. Or, consider taking one of your projects and letting your entire team pilot the Agile approach for just that project. Regardless, this will require you to get your team up to speed on Agile, along with perhaps some training and maybe even engaging an Agile consultant. Keep in mind that this comes with some risk. Try to find a consultant who has worked with marketing teams before. Set some benchmarks for your pilot or your project, and then run your sprints, reviewing the results post-delivery and comparing them to your typical performance. You and your team will be blown away by the results.
Square 2 Marketing – Inbound Results Start With ME!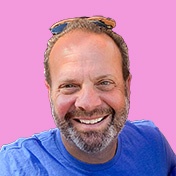 Mike Lieberman, CEO and Chief Revenue Scientist
Mike is the CEO and Chief Revenue Scientist at Square 2. He is passionate about helping people turn their ordinary businesses into businesses people talk about. For more than 25 years, Mike has been working hand-in-hand with CEOs and marketing and sales executives to help them create strategic revenue growth plans, compelling marketing strategies and remarkable sales processes that shorten the sales cycle and increase close rates.