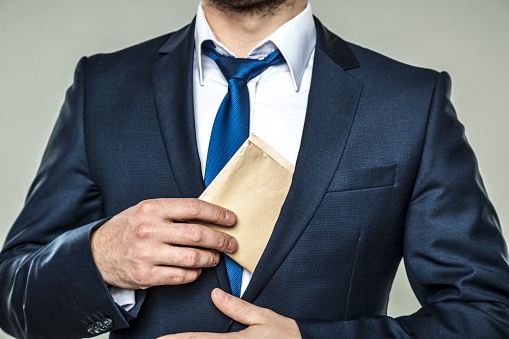 Need Traffic This Week? Here Are Inbound Marketing Tactics To Put People On Your Site Today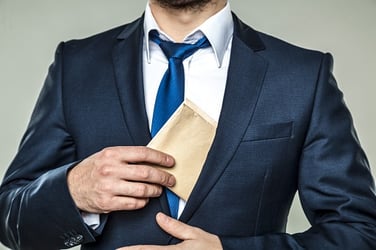 Inbound marketing is great, but what are you supposed to do if you need to increase website traffic and visitors to your website? No matter how many offers you add, if you're only seeing 300 visitors a month even the best-converting sites would deliver a meager 10 leads. And if only 10% are sales-ready leads, that's just one sales opportunity a month. Not the kind of mind-blowing results inbound promises.
The answer is to quickly drive new visitors to the site and maintain a high conversion rate. This might require an extra budget, but if the return is there you should be comfortable investing a little extra money to get a big return in a short amount of time.
Hold on to your hats, here we go.
1) Pay-Per-Click, AdWords And Social Pay-Per-Click
Yes, pay-per-click is an inbound marketing tactic. If you want to drive visitors in the extreme short term, then you need to be prepared to pay for it. AdWords and social pay-per-click can drive visitors, but it's going to cost you. To really impact your numbers you should expect to pay between $1,000 and $2,000 a month. Of course, this number is going to vary depending on the keywords you want along with the competitiveness of those keywords and the competitors bidding on those keywords.
Also, you should plan on a least a week of prep before you're going to see any traffic or visitor lift. Please don't come to work and set up your pay-per-click campaign the same day. It takes research and proper configuration to generate results. A week is typically how long it takes us to get a campaign like this up and running. Again, less competitive keywords and less competition means less time for planning and optimization prior to launch.
Programs like this typically work better with an inbound marketing overlay, so here are some best practices to consider. Build a dedicated landing page for each ad; do not send visitors to your home page. Promote content so you grab prospects at all stages of the funnel. If you promote your products or services you'll only attract people at the very bottom of the funnel and you'll repel people who don't want to be sold to. A couple of other keys to keep in mind is using negative keywords and creating very compelling copy. Remember, this is an ad. If the words are not selected carefully and with landing page conversions in mind, you might be disappointed in the results.
2) Persona-Targeted Online Community Marketing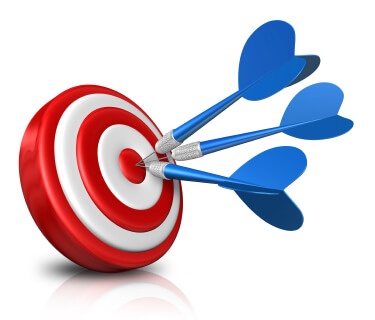 Almost everyone knows that personas are important, but personas are much more than demographics and require a much deeper understanding of the potential prospect's online buyer behavior. This information opens a lot of doors and presents a few key opportunities to drive visitors in just a few days.
Once you know what blogs, email newsletters, association websites, social sites, online groups, conferences, magazines and online communities your target prospects are spending their time on, you can target these outlets and reach out to the managers of these communities to see if they'd be interested in sharing your content, story and messages with their members. Remember, their goal is to get their members and subscribers as much valuable educational content as possible.
If you're using content marketing, present yourself as a resource filled with educational content and you'll get their attention. If your content is high quality, educational and helpful, they'll be happy to share your content with their communities, giving you an amazing opportunity to drive new visitors to your website.
These joint marketing opportunities typically take the form of an email offer to all the members, educational opportunities like webinars, special offers for members to take advantage of and almost any creative opportunities you can think up. The win-win for both of you is obvious. They get the content to help their members gain additional value from their relationship with the community and you get access to the members.
3) Content Publication And Sourcing
This is pretty big, and in our case it has become bigger and bigger as we've grown as an agency. Content is such a big portion of our engagements that getting a bigger bang for your buck from content is important. The more offers and content you create, the more leads you're typically going to realize. But content has a significant role outside of your website. While content on your site generates leads, content published off the site generates new website visitors. And since you already have content, this tactic is usually fairly easy to execute.
To execute this, think like a publisher. Magazine publishers specifically think about all the places their magazine needs to be in order to impact subscriptions and sales. You need to do the same. Where does your content need to be to produce enough visitors and leads to drive your inbound marketing program? What LinkedIn Groups, what social sites, what websites, what guest blog opportunities, what content clearing houses and what other companies that don't compete but service similar types of prospects might be interested in sharing your content?
Once you get this list together, it's going to be a lot of hand-to-hand combat. But just like the community marketing above, these people have goals too, and if your content can help them get to their goals then they should be your biggest supporter.
These three tactics are not secret weapons and they don't work independently from all your other inbound tactics. But applied properly, they should help you pump up the volume on your website visitor traffic faster than simply waiting for new pages to get indexed and ranked on Google.
Speaking of Google...
Bonus Tactic
Ranking on Google and the search engines continues to be challenging simply because we're not exactly sure how to do it. Since Google won't publish a recipe for page one rankings, most of us are left to figure it out on our own.

However, we've learned two techniques that help our content rank quickly, and they both might work for you too. First, use video on YouTube. YouTube is the second-largest search engine today and videos can rank very highly, very quickly. Make sure to use keywords and keyword phrases in the script, the meta description, the tags and the title of the videos. Post the videos to YouTube and a handful of other video-sharing services. Be consistent. We've seen some client videos rank on page one in days, not weeks or months.

Second, remember that blogs also have the potential to rank quickly. Last year we ran an internal contest to challenge our writing team and it produced four blog articles that ranked on page one in less than a week. Google specifically loves blog articles because they're almost always educational and rarely sales-oriented. Make sure the titles, subheading (H2) and section headings (H3) have the keyword included, and try to answer a question with the blog article. With all the contextual searches going on, articles that answer questions are ranking very highly, very quickly.

The result from all these tactics should be improved visitor numbers sooner than later.

Square 2 Marketing – Inbound Results Start With ME!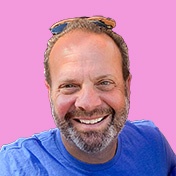 Mike Lieberman, CEO and Chief Revenue Scientist
Mike is the CEO and Chief Revenue Scientist at Square 2. He is passionate about helping people turn their ordinary businesses into businesses people talk about. For more than 25 years, Mike has been working hand-in-hand with CEOs and marketing and sales executives to help them create strategic revenue growth plans, compelling marketing strategies and remarkable sales processes that shorten the sales cycle and increase close rates.