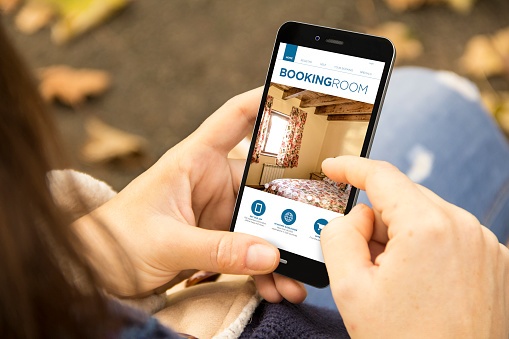 Thinking About A New Website For 2016? Read This Before You Do Anything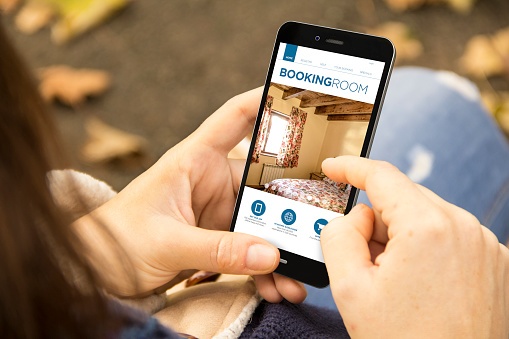 If you spend even two minutes looking around at people, you'll see them staring down at their devices. Today, we do everything on our phones, tablets or laptops. Right now, your prospects are searching for you on their phones, paging through your site on their phones and reading your content ON THEIR PHONES!
Then, when they get back to their offices or homes, they're back on your site looking around again. The multi-visit, multi-device experience is here to stay. Your website needs to be designed and built to deliver this experience for your prospects so they quickly get to know your business and convert from anonymous visitors into new leads for your sales team.
The key to this is inbound marketing strategy. By applying inbound strategy to your website project, you'll get a lead-generating machine instead of an infrequently visited online brochure.
Here's what you need to know about websites in 2016.
Each Page Needs Strategy And Thinking
Every page on your site needs to tell a story, and that story needs to connect emotionally with your prospects. Fail in this task, and you'll end up with a worthless website. To make sure this doesn't happen, you need to invest the time and money to strategically think through every single page on your site.
Ask yourself this series of questions: What do you want your prospects to do on this page? What action do you want them to take? What do you want them to see? How do you want them to feel? People make purchase decisions emotionally. Where do you want them to go next? The answers are not easy, and when you have 50 pages on your site, the exercise can get complicated. If your agency isn't taking this kind of approach to your site, you need a new agency.
Today's sites are long, scrolling stories with lots of opportunities to convert. These types of sites take time to create, and they take very specific expertise. The strategy applied to these pages is the difference between leads and no leads.
Your Site Is Always A Work In Progress
The days of the six-month website project are over. You should be breaking down all the features, pages and functionality of your site into 30-day chunks. Adding new features and pages to your site every 30 days gives returning visitors an upgraded experience and new content to digest so they convert more frequently.
While the first iteration of the site might seem light, it will give you the opportunity to learn from real visitors what works and what doesn't. Then, when you deploy the next set of features 30 days later, the site has the benefit of actual performance data baked right into those new features. I know everyone at your company has an opinion on how the site should look and work, but those opinions mean almost nothing.
The only input that matters is live visitor data. Do they click? Do they read the entire page? Do they visit other pages? Which pages? Do they convert? Get as much of this data as possible and use it to decide how to optimize the site every single month. This approach ensures that your site will generate more leads every single month.
Build It On An Optimization Platform
If you want to optimize the site's performance every week, you need to put the site on a platform that allows you to access the data and make changes quickly. Most of the marketing automation software tools have optimization tools for your site, but there is also a handful of purely optimization add-on software tools that will serve similar functions.
One of the keys is having people on your team who know what to look for, what to do when they find it, how to implement or test the upgrades and how to evaluate the data to make strong decisions going forward. This is not a skill set that you find off the shelf. It takes time and experience working with these tools to be really effective at this type of work.
What You Say On Your Site Is Important
I've heard too many clients tell us, "The messaging is fine. Just redesign the site or add conversion points." No, not fine. Microsoft, Google and all the major research studies all say the same thing: If you don't get a visitor's attention in 10 seconds, they're gone.
What you say on your site matters. It matters a lot. Visitors have to know what you do, that you understand their pains or challenges, that you have solutions to those pains and that you deliver those solutions like no other competitor. Then, they need some social proof. Whom have you helped that looks like me and my company? If you can't get those message across quickly, on the home page, you're cooked.
Don't skip this step. Without it, you won't realize any leads.
Build It With SEO And Conversion In Mind
Your site needs to be built with the goal of having all those pages get ranked on Google, Yahoo and Bing. These search engines don't rank websites; they rank web pages. This is one reason why you want to have time working on each individual page. You need to apply the same strategic thinking to the keywords, keyword phrases and questions via a page-by-page approach.
The pages that rank the highest are the pages that are built to answer your prospects' burning questions. Why? Google wants you to ask it questions, and it, in turn, presents page content in context to your search. Pages that answer questions and pages that are architected to answer questions outrank regular content pages 10 to one.
Keep conversion in mind, too. This means you need pages for people in the Awareness phase of their buyer journey, pages for people in the Consideration phase and pages for people in the Decision phase. Fail to deliver visitors the right page at the right time in their buyer journey, and yep, you guessed it: no leads.
If we agree you don't want an online brochure, you need to think much more strategically about your website. That means allocating the appropriate level of investment to your site, selecting a reputable firm to help you design and build it and working with someone who has experience using websites to drive leads.
This pretty much leaves out your cousin, the two-person firm down the street, wix (actually with all free site services) and the big design shop that wants six months to design and build your site without any discussion around conversion or leads.
Who's left to help you? The companies that view your website as a tool, like a hammer. This tool needs to be used properly to accomplish a task. The task in this case is converting visitors into leads. Choose wisely and make sure you state your desired outcomes when you discuss your site with whomever you have lined up to help you.
Start Today Tip – Throw out everything you thought you knew about websites and start looking at your site as an ongoing and strategic part of your inbound marketing program. Find a firm that can deliver new features every 30 days and that views your site like you do: as a lead-generating machine. Make sure your site is about your prospects, that they're the hero in the story your site tells. Don't make it about you. If your new site is not generating leads, keep changing it weekly until you see an improvement.
Square 2 Marketing – Inbound Results Start With Me!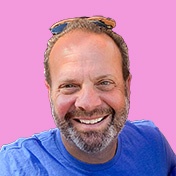 Mike Lieberman, CEO and Chief Revenue Scientist
Mike is the CEO and Chief Revenue Scientist at Square 2. He is passionate about helping people turn their ordinary businesses into businesses people talk about. For more than 25 years, Mike has been working hand-in-hand with CEOs and marketing and sales executives to help them create strategic revenue growth plans, compelling marketing strategies and remarkable sales processes that shorten the sales cycle and increase close rates.