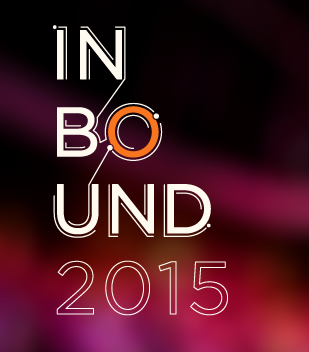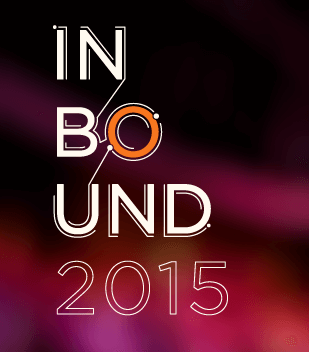 If you like to learn about marketing, you probably have a bucket list of events or conferences you want to attend throughout your lifetime.
Have you been operating under the misconception that attendance has to wait?
There are lots of unforgettable and remarkable marketing events that are going to change the way you think about marketing and help your company hit the fast-forward button.
The top "must see" marketing conference is ...
Hands down: INBOUND 2015.
Taking place in Boston on Sept. 8-11, INBOUND fuels the passion that drives the most innovative and successful business leaders of our time.
INBOUND's purpose is to provide the inspiration, education and connections you need to transform your business. This year, there will be over 10,000 attendees from almost every industry imaginable and from all corners of the globe at the Boston Convention & Exhibition Center.
Through inspiring keynotes, innovative talks, educational breakouts, hands-on lessons and tons of networking, you'll learn how the inbound experience, and especially its content, is truly remarkable.
This year, keynote speakers include Seth Godin, Daniel Pink and Chelsea Clinton. In addition to the notable keynotes, there are a ton of breakout sessions designed specifically to help marketers, sales professionals and agency leaders.
Three of the star breakout sessions at the INBOUND conference belong to Square 2 Marketing leadership team members Eric Keiles, Mike Lieberman and Gabe Wahhab.
ERIC / Why Marketing Strategy Is The Missing Inbound Marketing Ingredient Preventing Dramatic Client Results: This talk focuses on the real reasons your inbound marketing program might be underperforming and how to fix it so that you get the visitors, leads and sales you need to grow your business. To sit in on Eric's talk, set aside time on Thursday, Sept. 10 at 2:30 p.m.
MIKE / How To Grow The Hell Out Of Your Agency – 11.5 Tips To Do Today To Grow Tomorrow: Mike's session includes advice on how to improve your overall net profit through efficiencies, how to staff up your agency, how to structure your teams and how to ensure that your team knows what to do and when, as well as how to drive results for clients. To hear Mike talk, mark your calendar for Wednesday, Sept. 9 at 10:30 a.m.
GABE / How To Successfully Redesign Your Inbound Marketing Website To Deliver Massive Lead Conversions: In this session, Gabe will show you what it takes to build a website that generates a never-ending stream of highly qualified leads. He'll also show you the secrets to a successful build so you avoid the common causes of failure and frustration. To sit in on Gabe's talk, block out time on Wednesday, Sept. 9 at 4:45 p.m.
Inbound 2015 is guaranteed to help anyone looking to go all in on inbound improve the performance of their program, drive more leads and cut the time it takes to get those leads. This once-a-year event brings together the entire community of inbound experts and puts them all under one roof. For more information on how you can attend inbound, click here.
Square 2 Marketing – Leading The Reality Marketing, Inbound Marketing And Inbound Sales Revolutions!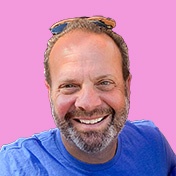 Mike Lieberman, CEO and Chief Revenue Scientist
Mike is the CEO and Chief Revenue Scientist at Square 2. He is passionate about helping people turn their ordinary businesses into businesses people talk about. For more than 25 years, Mike has been working hand-in-hand with CEOs and marketing and sales executives to help them create strategic revenue growth plans, compelling marketing strategies and remarkable sales processes that shorten the sales cycle and increase close rates.