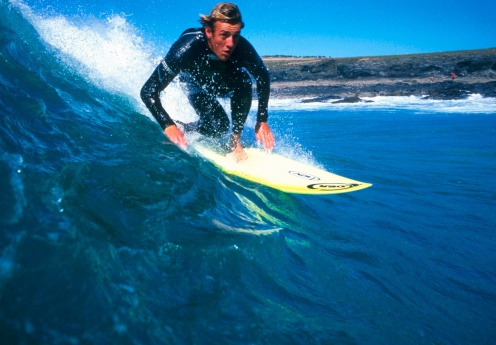 Data-Driven Marketing Requires You To Respond Quickly To The Data; Agile Is The Only Way To Deliver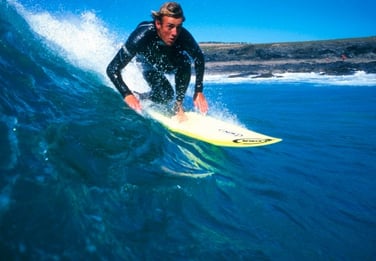 Never before in the history of marketing have people had access to the quantity and quality of marketing program performance data available today. This data and the opportunity it offers us is forcing inbound marketing agencies to assess how they deliver and come up with new delivery models.
Agile marketing and Scrum is an example of how the way agencies work with clients is changing dramatically. But this change is also a signal to internal marketing teams that they need to change, too.
Long-term planning is dead. Twelve-month marketing plans are dead. Six-month content calendars are dead. Waterfall project management is dead. Today, if you want to generate results for clients, you need to be able to review real-time data on program performance on Monday, come up with an action plan on Tuesday, get that plan in play on Wednesday and start watching the metrics on Thursday.
Do you have the right agency or internal team to respond like this? Here are some of the ways marketing teams are changing to be able to support this Agile approach to marketing.
Smaller Teams, Cross-Functional Teams Or Teams Of Generalists
One of the first lessons you learn when moving to Agile and Scrum is that the team is everything. The methodology and the rituals put a lot of weight on the team's shoulders, which means smaller teams are definitely better. You also quickly learn that having experts (specialists) on the team isn't conducive to the way teams plan work, execute work and then reflect on ways to improve the delivery of work.
For example, when your team pulls work from the backlog of marketing tactics and agrees it can produce this work package over the agreed-to period, the team is on the hook to produce. What's nice about the process is the team agreed up front that it could do the work in the estimated amount of time. Everyone on the team has a say in what gets done and when, but what you quickly find is that the work isn't always assigned equally.
During one sprint, the interactive resource might be fully allocated or even over allocated, while the design resource is under allocated. If the design resource had some interactive skills and training, you could balance out the allocation. This is where having a team of generalists comes into play. If everyone has a specialty but is also cross-trained, you can get more done with the same resources.
Rhythms For Daily, Weekly And Monthly Metrics Reviews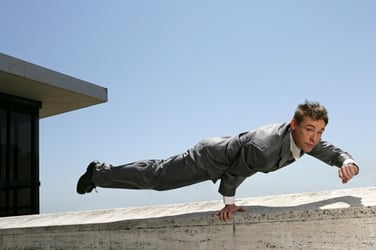 If we all admit marketing is a science and it's 100% data-driven, then we can agree that you need the systems, processes and methodologies to make data analysis a regular part of your marketing efforts.
To that end, you want to look at certain metrics daily, and in some cases multiple times a day. We look at metrics like website visitors, site-wide conversion rate and leads generated all day long. You need to know how these numbers are tracking every single day so you can make programmatic adjustments should they start to dip.
Other metrics we look at once a day, like the performance of content, landing page conversion rates and blog performance. I want to know that my blog views are up this month vs. last month, and because we blog so frequently I want to look at this every day. I also want to know which articles are getting interest and which ones are not. Again, since we plan content in an Agile manner, long-term content calendars are out the window. The readers dictate what I write about based on their views and clicks.
Other metrics demand a longer-term perspective. We'll look at results from tests we're running on a weekly or even monthly basis. You want enough data points and you want the data to be statistically relevant before you start making decisions based on the data. It might take a couple of weeks to get enough data to make it relevant.

Typically, social reach metrics, website page performance, visitor tracking data as well as site metrics like bounce rate and other macro numbers get looked at monthly.
Prioritization Methodologies
Now you see what's working well, what's not working as well as expected and what's performing to expectations, but you still have to respond to the data and take action. Again, with so much data and so many moving parts in your inbound program, it's easy to be overwhelmed with everything you can do. If you take on too much and don't get the right tasks done, you risk not impacting business results.
It takes a prioritization methodology, which Scrum teaches you. When we meet with clients and review our plans for their marketing, we always start with the tactics or activities that will produce the biggest lift or impact and take the least amount of effort. As I've mentioned several times on this blog, if I can spend two hours optimizing a landing page that's already getting 300 visits a month and improve the conversion rate from 20% to 50%, that is a big impact for little effort. Basically, I'm adding an additional 90 leads a month to the total leads number and spending just two hours to do it.
If you start assigning work like this first, you can be sure that most of the team's energy will be spent impacting business results.
Collaboration Methodologies
One smart marketing brain is great, but six smart marketing brains is better, which is why you want to foster collaboration. Agile and Scrum provide these opportunities to collaborate at least a few times during the sprint, and if you're executing inbound marketing with strategy at the forefront of your planning activities, you should potentially be collaborating on tactic selection and results expectations every 30 days.
Application Of Scrum, The Marketing Version
Scrum was created in the software development space to help software companies produce functioning products faster, get them in the hands of clients faster, and iterate on upgrades and enhancements faster. Applying Scrum to marketing is going to take some getting used to; you'll need to make some adjustments to make it work right.
Agile marketing is no different. There are a number of areas where we had to make some adjustments to make it work for our clients, for us and for the results-focused approach we're passionate about. For example, we had to share resources. Typically, Scrum teams get all the resources they need. We invited our clients to participate like they do in the software space, but we weren't surprised when our clients passed on our invite to attend our daily stand-ups. We needed to create a client advocate role and make sure their voice was heard through that role. Over the past year, we had to make several adjustments like those described here. None of them were monumental on their own, but when you add them up, it produced a unique delivery methodology that's specially designed for our agency, for our engagements and for our clients.
When it comes to inbound marketing, knowing what to work on, when to work on it and how to work on it is critical. You then need to consider that you might be working on 15 to 20 inbound tactics simultaneously. All of those tactics produce data that rolls up into the business data, like leads, revenue and new customers. Executing inbound is complex and one of the main reasons so many businesses fail at this their first time.
Now in addition to understanding the complexity of the tactical execution, we're also suggesting there is a deliver methodology that's required to produce results. How can your internal team ever become an expert at both? Practice makes perfect, and the best way for your marketing team to get good at this is by doing it repeatedly. Your other option is to bring in an agency that specializes in inbound marketing, Agile marketing delivery and producing business results like new customers and revenue.
Square 2 Marketing – Innovating Marketing And Sales To Match Today's Buyer Behavior!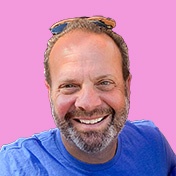 Mike Lieberman, CEO and Chief Revenue Scientist
Mike is the CEO and Chief Revenue Scientist at Square 2. He is passionate about helping people turn their ordinary businesses into businesses people talk about. For more than 25 years, Mike has been working hand-in-hand with CEOs and marketing and sales executives to help them create strategic revenue growth plans, compelling marketing strategies and remarkable sales processes that shorten the sales cycle and increase close rates.