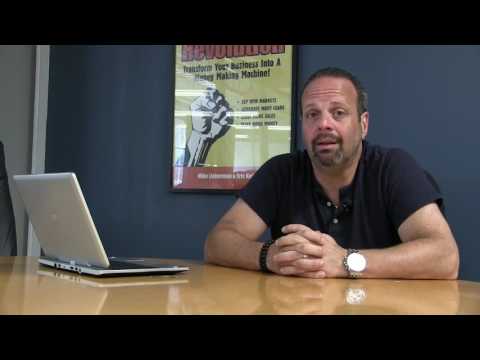 Here are some insights that might help you get on the video marketing bandwagon, if you're not already on.
YouTube is now the second-largest search engine, which means if you're not posting content on YouTube, you're missing out on major website traffic sources.
75% of executives admit they watched business-related videos on websites they've visited over the past week.
Adding video to your landing pages can increase conversion rates by 80%, and 50% of execs say they've done additional research after seeing a video online.
This is very compelling data. Thanks to Insivia for those stats. But data is only going to get you so far. We've already established that marketing is a person-to-person exercise, and that means you need compelling stories to tell these people so they leave their status quo behind and make the decision to start a conversation with your company. Video is one of the best storytelling tools on the planet.
Still not convinced? Let's look at ways to enhance your content and your click-to-close experience with video.
Customer And Prospect Emails
Our email inboxes are filled with crap and it's only getting worse. Automated emails from salespeople pretending to know me and talking to me in a casual, friendly manner are filling up my inbox. If done properly, video is a tremendous way to cut through the clutter and tell your company's story.
Create the messaging for your email campaigns. What insight do you want to share with your client or prospect and what story do you want to tell them? Now, convert that from its written form and into a video script. Keep it short (30 seconds max). This is going to help you take out the fluff and get right to the point.
In addition to the video, create a call-to-action that allows you to track the success of the story delivered and the effectiveness of the message. Now you'll be able to see when customers reengage or when prospects reach out. The result should be leads up and down the sales funnel.
Lead Nurturing
Speaking of leads, some people are interested in your product or service but not yet interested in talking to you. Accept that. To proactively handle this condition, create a series of automated emails in a workflow that include video. Remember, video is going to increase conversion rates, increase a viewer's ability to remember and retain your message, and draw prospects into your company by helping them get to know, like and trust your company.
Don't replace written copy with video; supplement the copy with video. Use the video to tell a story. Keep the story short as we discussed above but — and this is important — make sure the story is compelling, emotional and in context to their situation. Give it a beginning, middle and end. Above all else, make your clients, customers or prospects the hero of the story. Your business, your product or your service is never the hero.
Landing Pages
A lift of 80% is nothing to sneeze at. If you're getting a 30% conversion rate on your non-video landing page and you add video to the page, that means your new conversion rate is going to be 54%. With 100 visitors to that page, you go from 30 leads to 54 leads in just one day. Remember, that's just one page on your website. If you have six landing pages, the increase in leads generated is massive.
When you look at inbound marketing tactics that have major impact but take very little effort, this is one of those that should be at the top of the list. Many of the same principles we discussed above are in play. Keep the content in context to the page. If you're talking about an e-book, make sure the video highlights the value of the e-book and what the reader will learn when they download it. Focus on the payoff. After they read it, what will their company look like, feel like and sound like?
Website Pages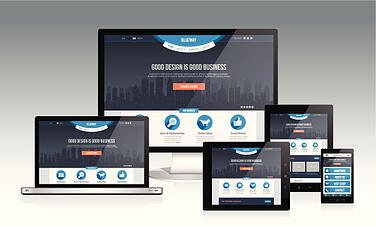 People really aren't readers. So while your websites have a lot less copy and many more images, you still need to consider video as a must-have when it comes to your website pages. Keep in mind that Google is ranking pages higher when people stay on those pages, when they click and when they find what they're looking for. A video on your page is going to contribute to all those positive outcomes and higher rankings.
Don't forget that you need website pages for people in the awareness, consideration and decision-making stages of their buyer journey, so create videos that match the prospect's buyer journey. This helps you deliver content in context to their specific situation, it helps prospects emotionally connect with your company and it drives conversions on your website.
Sales Process
Even the sales process has a place for video. Do your prospects ask for references? Is it easy to collect customers who want to speak with prospects? Do prospects get annoyed after a while? Can you go to the same great references time and time again? This is a big challenge for sales.

Video does an amazing job allowing you to collect references once and then share them many times without bothering your best customers. Create what we call a "reference reel" with your clients or customers answering the questions your prospects would be asking them. Now share that video proactively with prospects. It's going to shorten the sales cycle and help you close more new clients.
Pay-Per-Click
If you're running a pay-per-click (PPC) campaign on Google, including a link to a video is going to help you on a variety of fronts. First, it will help your ad's quality score because the people who click on that ad are going to click on the video, signaling to Google that this is a high-quality ad. Next, it's going to help with conversions of visitors from those ads, helping you grow your website leads and fill your sales funnel.
Finally, it's going to drive down your cost of a lead because while you pay for the click, you have to convert the visitors into a lead to take any credit. The more leads, the lower the cost of the lead within a PPC campaign program.
The list goes on and on. We could look at almost every single marketing tactic and find a way to enhance the delivery of the story with video. The bottom line is video helps tell your story. The better your stories, the better your marketing. The more leads you get, the closer you'll be to achieving your company's revenue goals.
Start Today Tip – No need to build your own video studio and no need to hire Steven Spielberg to direct your marketing videos. Today's technology allows you to get what you need for little or no money. Even an iPhone can be a solid tool for shooting your inbound marketing video content. However, don't skimp on the audio. If people can't hear your stories, they're going to be ineffective. Make sure your audio is top notch, even if that means investing in a decent microphone for your iPhone videos. Also, don't forget to track and test everything. Not all of your videos are going to be home runs, but you have to know which ones work and which ones don't work so well.
Square 2 Marketing – Inbound Results Start With ME!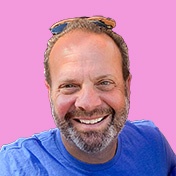 Mike Lieberman, CEO and Chief Revenue Scientist
Mike is the CEO and Chief Revenue Scientist at Square 2. He is passionate about helping people turn their ordinary businesses into businesses people talk about. For more than 25 years, Mike has been working hand-in-hand with CEOs and marketing and sales executives to help them create strategic revenue growth plans, compelling marketing strategies and remarkable sales processes that shorten the sales cycle and increase close rates.