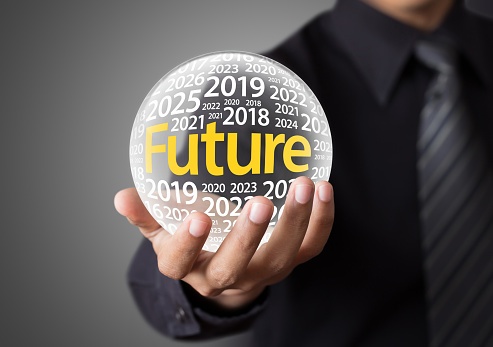 Video Becomes Mandatory Within Inbound Marketing Campaigns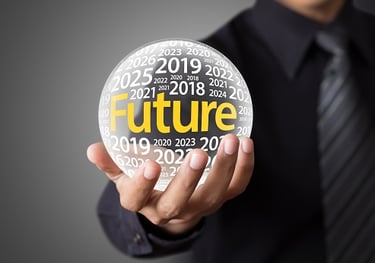 No earth-shattering revelations here. Video marketing is already insanely popular as a content type, but going forward short, homemade snippets for use on social, web, mobile and email are going to be much more popular as vehicles to carry your story and engage your prospects.
The major change that has been going on and will continue to go on is that video is becoming much more mainstream. No more need for expensive production resources, professional video resources or complex shoots. Don't get me wrong, there will always be a place for the professional corporate video. However, when it comes to inbound marketing and content creation, the homemade variety of video can produce results with only a small investment — making the ROI extremely attractive.
Here's how to leverage video in your inbound marketing and content marketing campaigns so that it produces results.
Consider Your Target Prospects
Slow down for a minute. Video isn't for everyone. Before you go charging down the video path, make sure your target prospects are interested in watching instead of reading. If you're looking for accountants, engineers, architects, scientists or analysts, video might not be the right medium for these left-brain individuals.
However, if you're targeting creative types, video is going to appeal to them much more than reading a 20-page whitepaper. Once you have your prospects profiled, it's going to be much easier to create content regardless of the format.
If your prospects are amenable to video assets, then you need to understand how they digest video content. For instance, recent data shows that a lot of younger viewers watch videos with the sound off. This is a revelation. We always thought sound was an important aspect of good video and it is, but you should add closed captions for those viewers who have their sound turned down.
Strategy Before Tactics
Resist the urge to jump right in and start creating videos. Many other marketing tactics are necessary to ensure videos produce results, so you can't just "make videos" and put them out there.
What keywords do you want to be found for? Videos are a great source of traffic for your website and rank highly on both YouTube and Google. Remember, YouTube is the second most popular search engine behind Google, and there are several other video-sharing sites.
Where on your website would these videos be best used? You should have pages on your website for top-, middle- and bottom-of-the-funnel prospects. Each of these types of visitors has different questions and needs different videos. Consider this before you start shooting. If you know where you're going, you'll get there faster.
Tell More Compelling Stories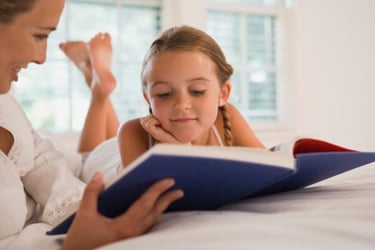 Video is a medium that requires a different creative skill set than copy-heavy content pieces like e-books. Video needs to tell a story, so it needs a beginning, a middle and an end. It needs to have a hero and a villain or protagonist. At the very least, the hero needs to have a challenge that gets resolved, and it all needs to take place in no more than 90 seconds.
People don't have patience for long videos, especially when they're used to watching videos on their phone via social media. Keep it short and sweet, but do include a story. As for the hero aspect, don't make your company, you or your product the hero. Your prospects need to see themselves as the hero of your story.
Yes, this take some practice, and it takes experience to create short videos that tell a compelling emotional story that engages and draws your prospect into your world. It might take you 10 to 15 videos before you get this right. One alternative is to work with a partner that has experience creating these types of content pieces.
Look At Accelerators When Publishing
Once you have your videos, you should start thinking like a publisher. Where should you post these videos so that your target prospects see them? Consider other websites, social media, LinkedIn Groups, associations and video-sharing sites like YouTube.
The better you are at leveraging the videos, the more visitors you'll get to your website. And if your website is designed properly, the more leads you'll get for your company. Working out your publication plan prior to getting the video done is going to be important. Now you can create these videos with the outlets in mind.
Track And Test Your Videos
With inbound marketing, it all comes down to the numbers. You need to set some expectations for each of the videos and then drive toward producing those numbers. Those key performance indicators (KPIs) could be views, shares, inbound links or conversions. Regardless, set these up in advance and then work to deliver them.
Once you start to get some performance data on your videos, work to outperform the benchmark. Whatever numbers you did last month, you should be able to outdo them this month. Also, look at video-specific metrics like clicks or viewer engagement data. YouTube allows you to see at which point most people leave your video. This gives you tremendous insight into the story creation aspect of your content.
For us, we learned that people are less interested in the scientific aspect of inbound and more interested in the results part of the story. This helped us tailor videos to keep viewers longer, drive more shares and boost more visits to our website.
The bottom line is that video needs to be in your plans for 2017. Video improves conversions because it does a better job of telling your story in a more interactive and multimedia way. If you follow the guidance above, you can take your current content approach and make it much more vibrant, exciting and fitting for today's prospect.
Square 2 Marketing – Inbound Results Start With ME!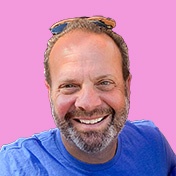 Mike Lieberman, CEO and Chief Revenue Scientist
Mike is the CEO and Chief Revenue Scientist at Square 2. He is passionate about helping people turn their ordinary businesses into businesses people talk about. For more than 25 years, Mike has been working hand-in-hand with CEOs and marketing and sales executives to help them create strategic revenue growth plans, compelling marketing strategies and remarkable sales processes that shorten the sales cycle and increase close rates.