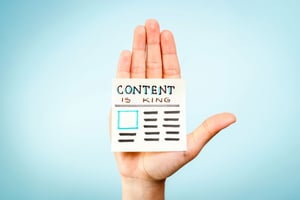 To many, social media may seem less like a means of promoting a business and more like a new source of anxiety. Uninitiated users may be frustrated if their updates don't receive a significant amount of attention. But while social media popularity may seem arbitrary, it is far from a random process. The best profiles act as extensions of a company's brand. Customers appreciate the opportunity to interact with an organization before they decide to buy, and these outlets can reflect all of the positive aspects of a given business.
Sound Authoritative (Without Relying on Easy Outs)With so many sales opportunities available, you can't afford to remain skeptical of social media. If you put these tips into practice, you can quickly create an engaging presence that will drive traffic to your website and offer new leads.
Social media is appealing in part because it lets its users' personalities shine through. The best profiles feature a strong, individual voice that both charms an audience and says something important. As a result, your feed should embody all the desirable aspects of your business. You want to convince your audience that you know what you're talking about and that they're in good hands if they shop with you.
Make Your Posts More Effective with Content You can establish this expertise relatively easily. When you craft your profile, portray yourself in an accurate, yet positive, light. If you describe yourself as an "expert" or "official," you'll seem more credible than a mere practitioner. This also applies to the content and vocabulary you use in your messages. If you rely too heavily on subject matter that is overly timely, or if you use too many buzzwords, you're more likely to alienate your audience than to persuade them that you know what you're doing. Try to take advantage of what's happening around you, but don't become too beholden to passing trends or fads.
If you're just posting social messages that don't link to anything else, it can be hard for readers to know or care about your topic. Social media allows you to participate in a dialogue with everything around you, so if you only refer to things with which others cannot interact, you may not be playing to the platform's strengths.
Keep Your Audience in MindWhen you draft updates, make sure that you link to webpages and other forms of content. This doesn't just allow your readers to understand the context around your post, it also lets you promote other aspects of your business, such as your website. If you can keep referring to content outside of your social feed, it will attract a greater response and more engagement with your brand.
While your profiles are an extension of your business, remember that others still have to interact with them. In other words, your feeds should reflect desirable aspects of your business, but no one will engage with them if they're not also palatable for an audience.
Always keep your buyer personas in mind. They will inform decisions as fundamental as which platforms you'll use. If you cater to an older demographic with longer attention spans, maybe Snapchat isn't the best choice for your company. You should also know what your readers want and how your business will offer it to them. You can post all day about the intricacies of your industry, but if it doesn't tie back into something relevant to consumers, it does you and your audience no favours.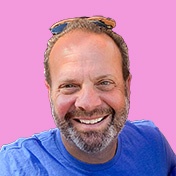 Mike Lieberman, CEO and Chief Revenue Scientist
Mike is the CEO and Chief Revenue Scientist at Square 2. He is passionate about helping people turn their ordinary businesses into businesses people talk about. For more than 25 years, Mike has been working hand-in-hand with CEOs and marketing and sales executives to help them create strategic revenue growth plans, compelling marketing strategies and remarkable sales processes that shorten the sales cycle and increase close rates.