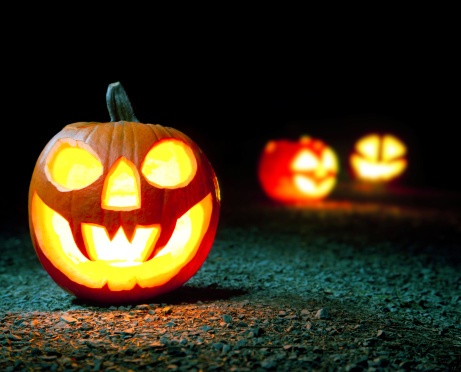 Inbound Marketing Can Be Scary If You've Never Done It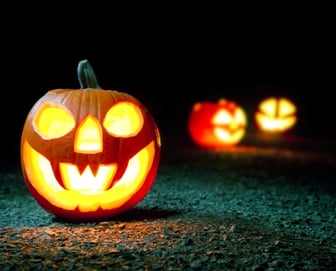 Halloween is this weekend, and I can't help but take this opportunity to scare up some important tricks and treats for inbound marketing.
If you're thinking about starting an inbound program or knee-deep in running one, it can feel like you're trapped in a haunted house with no way to get out.
But, I have the way out. I know which halls have the guy with a chainsaw and which doors lead to the outside.
It's possible to navigate your way to success if you lean on people who have planned, implemented, executed and optimized inbound programs successfully in the past.
Here are a couple of the most common webs that people get tangled up in when starting an inbound program.
Trick #1: Marketing Automation Software Produces Improved Results
No fluff! Don't buy any marketing automation software thinking that it's the missing link or all you need to get better results from your marketing. It's not. Software experts everywhere will tell you that applying software to bad practices or non-existent processes is a recipe for disaster.
You have to have your plan down. You have to know what tactics you need to execute and how you're going to execute them. You have to know what you're expecting. You have to know the rhythms of the tactics you're deploying. Until you know all of that, any software is going to be a waste of time.
When you do have a program up and running and you feel confident that it's starting to produce results, marketing software can help you run that program more efficiently and effectively. It automates reoccurring tasks, provides analytics and insight to improve performance and ensures that you're following best practices for tactics. These are all super important aspects of marketing.
But, software alone is clearly a trick when it comes to inbound marketing.
Trick #2: We Can Put Points On The Board Early
If you hear that inbound marketing is going to generate a substantial amount of leads in a very short time frame, don't walk – run for the door! While this scenario is possible in some very specific situations, it's usually very difficult to produce a boat load of new leads in a short amount of time. If this is your expectation, you're going to be as disappointed as a 10-year-old who got a toothbrush for Halloween from the house on the corner.
Instead, look at inbound as an investment in the future. You're rebuilding your marketing from the ground up, and that takes time. New marketing strategy, new inbound website, new content inventory, new lead-nurturing effort, new email marketing campaigns, new offers that get people to convert, new social media outreach – all of these tactics take time, and until they're all up and running, your new Marketing Machine is a work in progress.
Even after everything is up, you then shift into optimization mode to make subtle adjustments based on data month over month. This process alone typically takes six months, depending your specific situation.
But, this shouldn't discourage you. It should get you excited because the result of this effort is the steady stream of leads you've been seeking since the beginning of time. While it might take 24 months to achieve your goal, think long-term. Think about the company asset, the competitive advantage and the profit-generating machine. Wouldn't you wait that long for something so innovative? Of course, you would.
Now, here are a couple of secret passages that let you skip the room filled with rats and move into the light.
Treat #1: Strategy And Planning Is The Most Important Work You'll Do
Today, the single biggest mistake made by companies and agencies working on inbound programs is failing to complete a marketing strategy and plan. I know this isn't the sexy website, content or social media work that everyone wants to do, but it's the foundation of your entire effort. Make a mistake in this area or build on a poorly constructed foundation, and you run the risk of having a dysfunctional program.
The biggest challenge here is that you have a lot of people talking about inbound who don't have the marketing background to execute the marketing strategy. Unless you've built marketing strategies for businesses in the past, you're unlikely to be successful. You lack the experience, the processes and the critical thinking required to work through all the questions that need to be answered before we plan even one email campaign or design even one page on your website.
If you're hoping to see results from your inbound program, expect to spend six to eight weeks working on your strategy and plan before you begin even the smallest work on any of your marketing tactics.
Treat #2: Work On Your Website Every Month
The days of the big website project are over. We work on our clients' websites every single month. So, we don't do major redesigns, relaunches or rebuilds. These take too long, the decisions are based on opinions (not data) and by the time the project is done, the site needs to be changed again anyway.
Instead, think about your site as a living, breathing organism that needs to be optimized and adjusted every month. This is how you continuously improve the visitor experience and use your site to drive more leads into your sales process.
It does require a change in thinking. You might have to make your site live even though it's missing a page or three. As long as those pages are low-trafficked or don't contribute to lead generation, don't worry, you can add them back in next month or the month after that.
Start thinking about your website like your home. You have a list of upgrades you'd like to do, but you only have the budget to do one each month. So, prioritize each month and tackle one of those projects. Over time, your home gets better and nicer. Think about your website in a similar way.
Inbound, just like Halloween, doesn't have to be so scary. It can be fun and exciting, and it can keep you on your toes.
Start Today Tip – Take a close look at the treats. Are you following that advice? We're not making this stuff up. The observations included here and the recommendations that come from those observations are pulled directly from actual client engagements. It's easy to skip the trap doors, the dead ends and the zombies if you take the advice of people who have been where you are now or where you're headed. My personal passion is helping people realize why inbound is the right way to market and sell today, and teaching them how to be successful at executing inbound. Whether you hire us, hire someone else or do it yourself is no concern of mine. We just want everyone to be ALL IN on inbound.
Square 2 Marketing – Leading The Reality Marketing, Inbound Marketing And Inbound Sales Revolutions!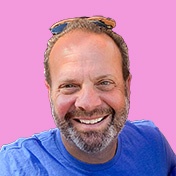 Mike Lieberman, CEO and Chief Revenue Scientist
Mike is the CEO and Chief Revenue Scientist at Square 2. He is passionate about helping people turn their ordinary businesses into businesses people talk about. For more than 25 years, Mike has been working hand-in-hand with CEOs and marketing and sales executives to help them create strategic revenue growth plans, compelling marketing strategies and remarkable sales processes that shorten the sales cycle and increase close rates.